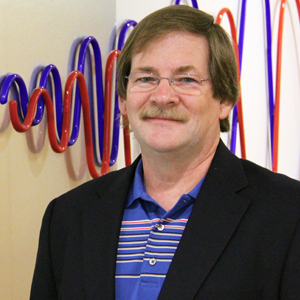 I was pleased and a little surprised when I looked over a list of the most popular blogs published by SDN Communications in 2017.
I was pleased because our blogs reflected a good mix of topics and perspectives. I didn't write them all. CEO Mark Shlanta wrote one, and Vernon Brown, the vice president of marketing and community relations, wrote three. I wrote the other six.
Personally, I would have liked to see a couple of blogs about important telecommunications issues, such as cybersecurity, crack the Top 10. Maybe one of several blogs we published about the growing threat of ransomware and DDoS attacks to businesses and what companies can do to reduce risks.
However, I learned during a prior career in the newspaper business that that people like to read about people. That's reflected in our Top 10.
The most popular blog of the year was an announcement by Vernon that SDN was going to partner with Jodi Schwan's new online news site, SiouxFalls.Business, to help get out news about the SDN. The blog also colorfully recounted Jodi and Vernon's first day working together in television news in Sioux Falls.
No. 3 on the list also deserves special note. It's Mark's account of an event at Dakota State University that featured a presentation by U.S. Sen. John Thune of South Dakota. Mark describes the pride he felt after his son, Michael, spoke into an audience microphone and asked the senator an insightful question.
I was glad to see that that a column I wrote about the Business Resource Network in Sioux Falls cracked the list, at No. 7. The organization provides businesses with education, awareness and resources to promote the employment of people with disabilities. Vicki Kerkvliet, executive director of the nonprofit group, led a training session for SDN employees and effectively drove home the point that societal attitudes are the most difficult barrier confronting job-seekers with disabilities.
Overall, the Top 10 for 2017 highlights an interesting mix of people. It includes features on staffers at SDN ranging from interns to Mike Haskins, the company's new vice president of network operations and engineering.
Here's a complete list of SDN's 10 most popular blogs of 2017, listed by headline. The date of publication and author also are noted.
---
Get the latest business stories from the most credible source. (March 13, by Vernon Brown)

NU-Telecom key player in starting new network in Minnesota. (June 5, by Rob Swenson)

Thune DSU event melds professional, parental experiences for SDN CEO. (April 19, by Mark Shlanta)

National telemedicine panel highlights Avera eCARE, where connections are more human than technical. (Oct. 2, by Vernon Brown)

South Dakota city leaders embrace small cell technology at annual conference (Oct. 9, by Vernon Brown)

Certifications help showcase SDN's top-notch technical staff. (March 22, by Rob Swenson)

Mike Haskins brings extensive telecom expertise to SDN. (May 31, by Rob Swenson)

Business Resource Network helps companies, employees put people first. (Feb. 27, by Rob Swenson)

Six interns gaining real-life work experience at SDN. (July 12, by Rob Swenson)

Trip to an appreciative S.D. should help new FCC chairman. (June 12, by Rob Swenson)
---
The challenge going forward for me, as a blogger for SDN, is to make columns about interesting people and important issues even more compelling to appeal to a broad range of readers interested in telecommunications and the company.
Have a topic relevant to the SDN blog that you're interested in reading or learning more about? Drop me an email and let me know.