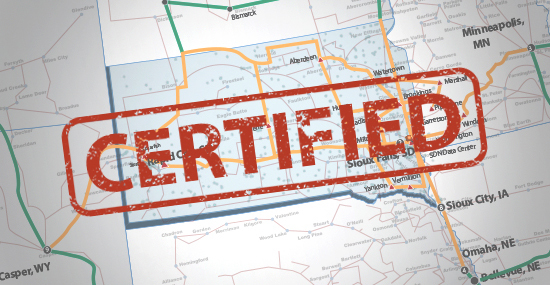 Four more SDN Communications employees have earned a prestigious professional broadband certification.
They're now Carrier Ethernet Certified Professionals from the Metro Ethernet Forum. That brings the total number of certified SDN employees to 12 - more than any other broadband provider in the Sioux Falls area.
The Metro Ethernet Forum (MEF) is a global, nonprofit, industrial consortium of telecommunications companies. It includes service providers, major carriers, equipment vendors, and other companies that all share an interest in advancing carrier-grade Ethernet.
Ethernet has existed in the telecommunications industry in standardized form for decades. SDN has offered Ethernet services to regional businesses and institutions since 2005.
"The MEF's Professional Certification program identifies the industry's leading professionals and showcases expertise and excellence in technological knowledge and understanding of Carrier Ethernet service specifications and definitions," according to the MEF.
SDN's newly certified Carrier Ethernet professionals are:
Chris Aeilts, sales engineer
Dave Halter, network engineer I
Russ Lampy, sales engineer
Joey Sanders, data technician tier I

Dan Eich, manager of service delivery at SDN, said the certifications reflect SDN's ongoing commitment to member companies, employees and customers.
"The telecommunications industry is ever-evolving," Eich said. "This sort of training is important to help stay up to date as an innovator and leader in the industry."
Eich is among eight SDN previously certified employees.
The other seven are:
Travis Dangel, director of service design & delivery
James Esser, network architect - transport/switching
Gary Fischer, sales engineer
Gary Glissendorf, network architect
Michael Harris, network engineer I
Michael Riedel, lead network operations data technician
Chris Schuette, supervisor - network engineering data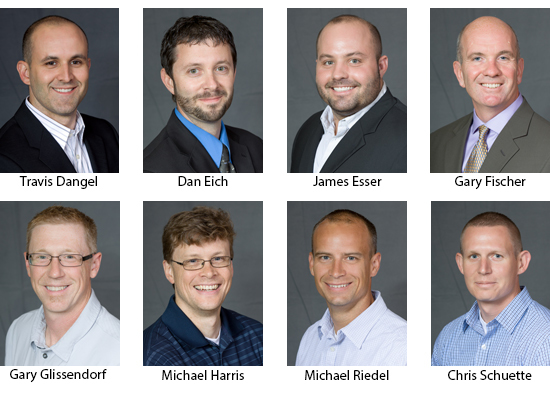 Most have had their certifications updated.
SDN's networking equipment is certified, too. The certifications reflect the company's proficiency in the latest, globally recognized specifics of Ethernet communication.
MEF-CECP certification is important to companies in the telecommunications industry because Metro Ethernet has become a commonly used and growing communication protocol. There's been a five-fold increase in the number of MEF-CECPs over the past two years, according to MEF.
Achieving certification is not easy, Eich said. It involves a week of classroom training, plus outside study.
Certifications showcase a company's commitment to providing qualified professionals to support products and services. Individuals receiving training also benefit from, for example, increased job performance and expansion of networking contacts.
For more information about the professional certification program, visit the MEF-CECP website.
SDN Communications is a leading regional provider of broadband connectivity, cybersecurity services and other telecommunications solutions for businesses and institutions.