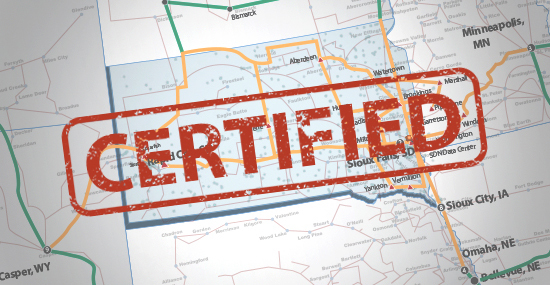 SDN Communications has achieved a level of networking certification that will help its business clients pursue local, regional and global opportunities.
SDN's networking equipment is now certified to meet the newest and highest standards of its industry. The Sioux Falls-based broadband provider has earned Carrier Ethernet 2.0 certification from the Metro Ethernet Forum, or MEF.
The MEF is a global, nonprofit, industrial consortium of telecommunications service providers, major carriers, equipment vendors and other companies that share an interest in the advancement of Metro Ethernet. The MEF has more than 220 members in 43 countries.
Ethernet is a dominant networking protocol. It has existed in the telecommunications industry in standardized form for decades. SDN has offered Ethernet service since 2005.
Ethernet allows networks to efficiently, dependably and quickly move large amounts of electronic information. Use of the technology has soared in recent years among businesses because it's a relatively easy way to link multiple computers in multiple locations.
With 2.0 certification, service providers and vendors can show that their equipment meets the latest, globally recognized specifications. The new level of certification could help SDN and partner businesses in projects such as their current expansion into southern Minnesota.
"Metro Ethernet Forum certification is like the Good Housekeeping Seal of Approval in our industry. It tells companies we have the latest technology and follow the protocols to deliver the best Ethernet service possible," says SDN CEO Mark Shlanta.
Shlanta also is pleased that SDN has more Ethernet-certified employees than any organization in the region.
"It demonstrates their knowledge and dedication," he says.
SDN has eight current employees certified at various levels as Carrier Ethernet Certified Professionals. They are: Travis Dangel, Dan Eich, James Esser, Gary Fischer, Gary Glissendorf, Michael Harris, Michael Riedel, and Chris Schuette.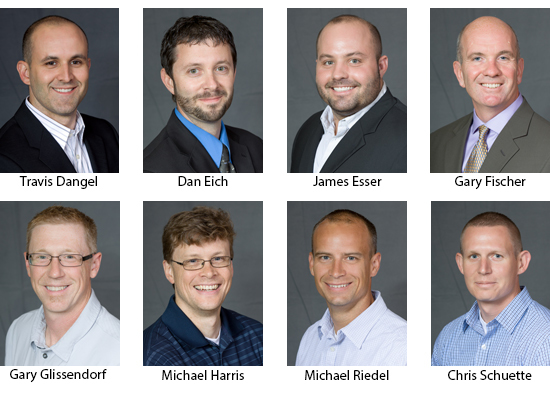 The MEF reported in late May that the number of Carrier Ethernet Certified Professionals (MEF-CECPs) had grown by 350 percent during the past two years. Nearly 3,200 individuals in 357 organizations and 72 countries have earned certification. Individuals who pass the exam demonstrate that they have competency and skills in the design, marketing, deployment and support of Carrier Ethernet equipment, networks and services.
"The growing, widespread popularity of the MEF-CECP program is due in large part to the number of service providers and network equipment vendors that have adopted the communications industry's first vendor-neutral certification program as part of their job training/career development programs," says Daniel Bar-Lev, MEF director of certification and strategic programs.
A prior level of certification, 1.0, addressed Ethernet services delivered over a single provider's network. 2.0 certification addresses the delivery of services and manageability over interconnected networks. The need for 2.0 certification was driven by the interconnection of data centers and other corporate working relationships.
According to MEF, the new specifications, which were approved three years ago, opened the way to a new generation of services and networks to help spur growth and prosperity in the industry.
SDN received certification in three areas of service:
E-Line (point to point)
E-Lan (point to multi-point)
E-Access (interaction between service providers)
Schuette, a network engineer at SDN, says the company's certification will help SDN in its interaction with other service providers and clients.
"It is a reflection of our commitment to providing that carrier-grade service," he says.
SDN is the premier regional provider of broadband connectivity and related services for businesses and institutions. For more information about Ethernet service or other telecommunications solutions, visit the What We Do section of their website or call for an SDN expert at 800-247-1442.