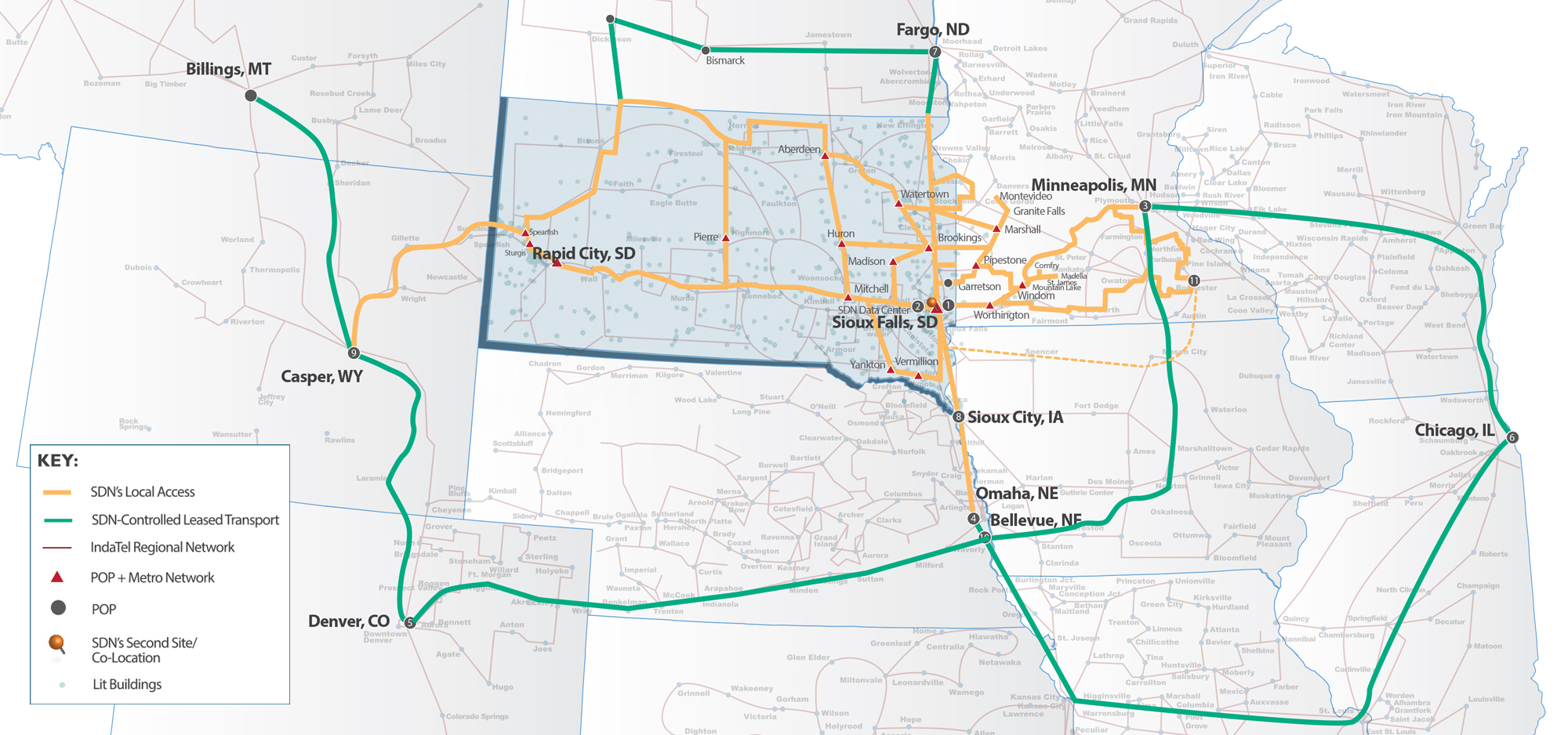 SDN's Wholesale/Carrier department specializes in:
24x7x365 Support
SDN's live, technical support serves as your single point of contact. No automated messages. Just good service.
Ethernet Backhaul & Fiber-to-the-Tower:
Wireless Backhaul supports the growth of wireless companies in their advancement with 4G, LTE, VoLTE, and 5G. Offer faster upgrades to new technologies and higher bandwidths.
Speed To Market
Flexible. Nimble. It's what we specialize in. We go above and beyond to ensure that service delivery meets your expectations and timeline.
Services
Wavelength
Protected or unprotected, dedicated metro and regional high-speed wavelength services (2.5 Gbps to 10 Gbps, 40 Gbps and 100 Gbps)
Ethernet / MPLS over Fiber
SONET and DWDM and Virtual Hubbing (10 Mbps-10 Gbps, 40 Gbps and 100 Gbps)
Internet
Dedicated Internet Access (DIA) offering global reach and scalability. IP port speeds of DS-1 to 10G.
Mobile/Wireless Backhaul
Native Ethernet or Ethernet over SONET, cell site hubbing and connectivity to the MTSO or POP. SDN is the leading wireless backhaul provider in South Dakota, Southwest Minnesota and Northwest Iowa offering scalable bandwidth from the cell site to the switch.
Custom Fiber Builds
SDN builds fiber where you need it. Together, we develop a custom network solution to meet your needs and deliver the network diversity your business requires to be successful.
SONET / TDM
Regional and Metro access (DS-1 to OC-192)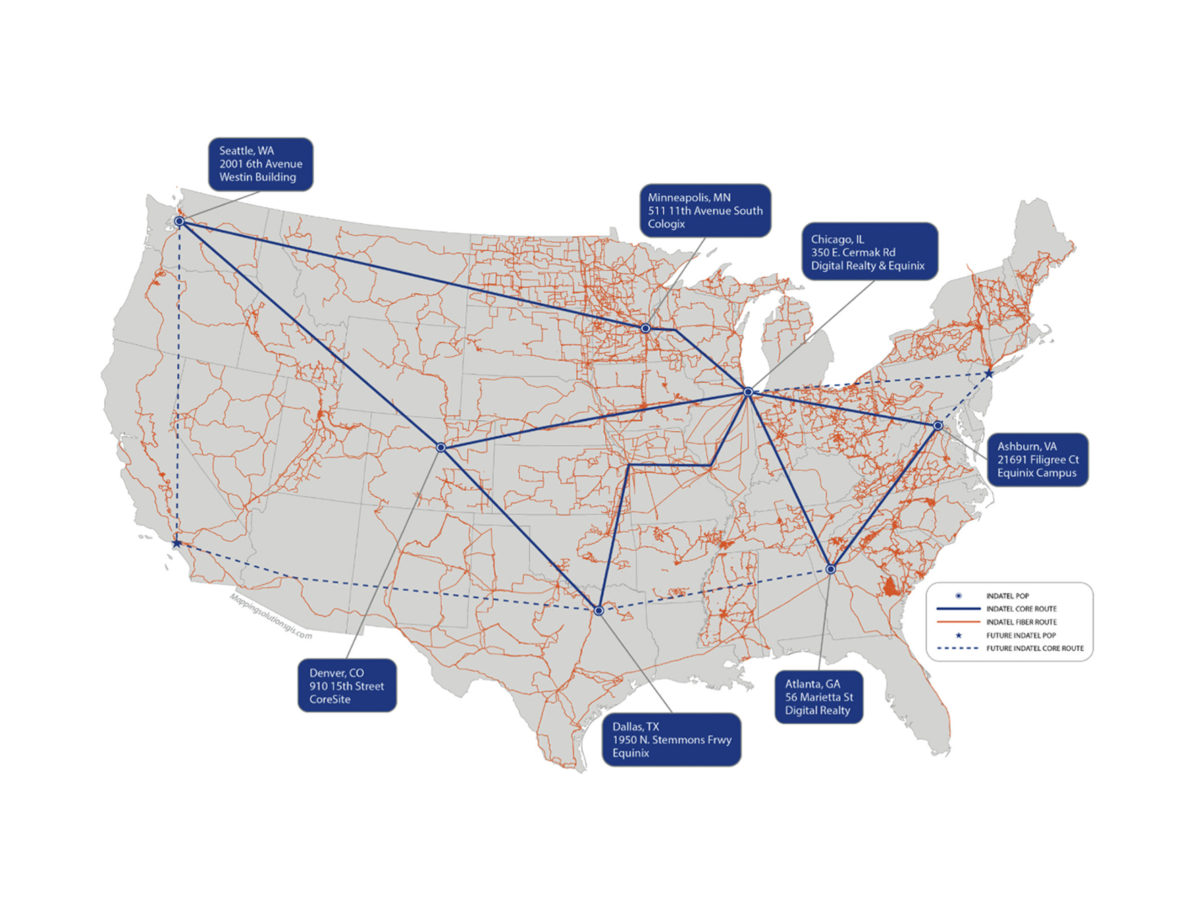 INDATEL Member
SDN is proud to be a part of INDATEL, a team of independent telecom carriers that can help simplify the connection process across the nation.
Many of the statewide networks that make up the INDATEL network are owned by rural telecommunications providers. Those companies reach deep into the landscape of important but sometimes hard-to-reach populations.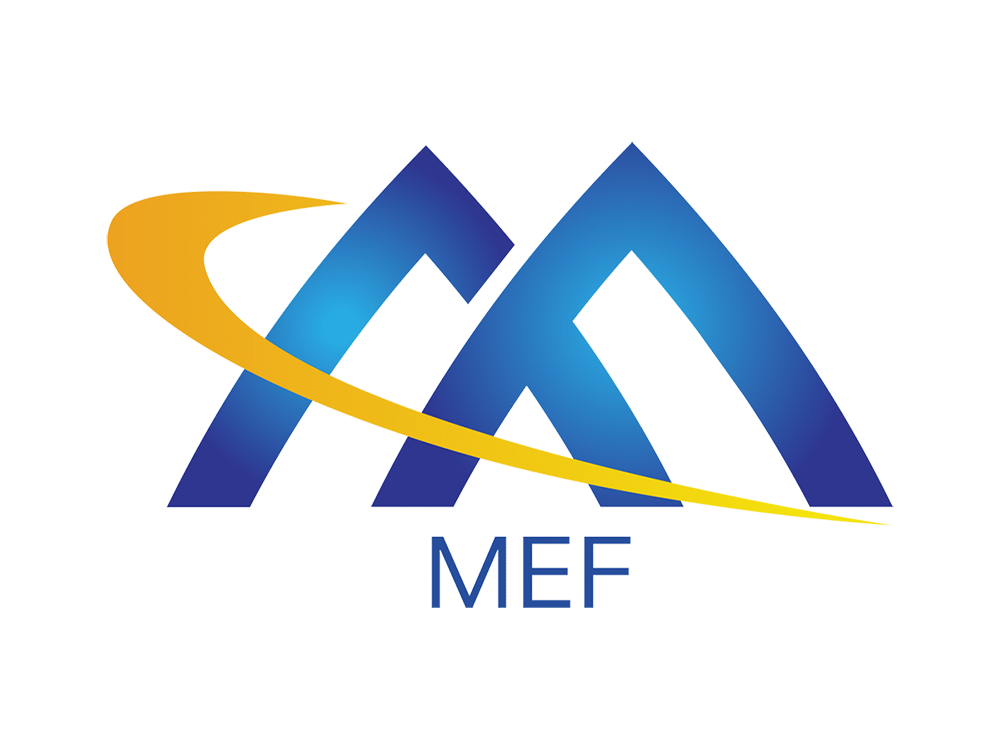 Certified.
As a member of the Metro Ethernet Forum (MEF), SDN Communications is MEF 2.0 Certified on E-Access, E-Line and E-LAN.
MEF is the defining body for Carrier Ethernet and an alliance of more than 200 telecommunications-related organizations. It strives to unite Carrier Ethernet service providers, equipment vendors and end-users while increasing awareness about the benefits of Carrier-class Ethernet services worldwide.