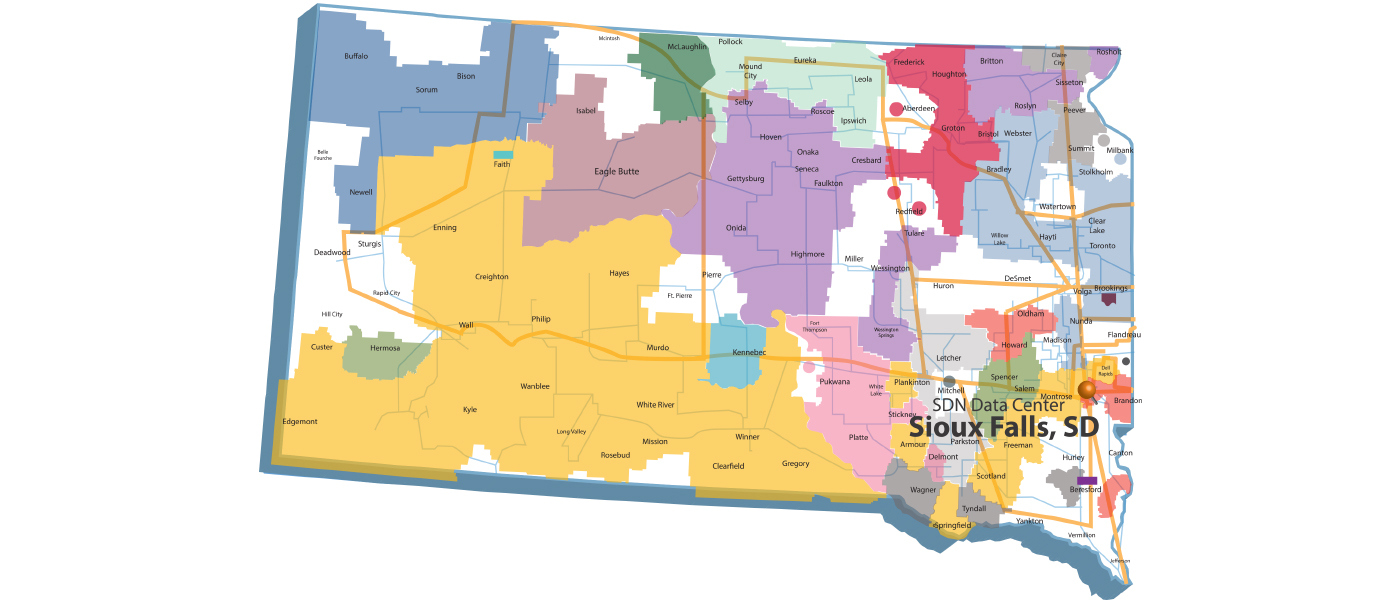 SDN Communications' network of more than 50,000 miles of fiber includes networks from 17 companies in South Dakota.
SDN's 17 owner companies (we call them Members) serve more than 80% of South Dakota's geography.
In 1989, the independent telephone companies in South Dakota connected their networks to form SDN in Sioux Falls to centralize some services and increase efficiencies in their operations.
Today, those members serve their own residential and business markets with internet, phone, TV, and other telecommunications services.
In 2018, The South Dakota Telecommunications Association and South Dakota Dashboard released a comprehensive report that showcases the commitment South Dakota's telecommunications companies have made to provide high-speed broadband service to customers. Connecting South Dakota's Future: A Report on the Deployment & Impact of Rural Broadband provides a comprehensive look at the state of rural broadband in South Dakota and how the sate compares to the nation as a whole. Use the button below to see the report for yourself.
Receive news about our Member Companies & the telecom industry
Receive our articles that feature our Member Companies and developments relevant to the industry.
Use the form below to subscribe and we'll send them out as they're posted.
Want to know what you can expect? Look at our existing articles below.