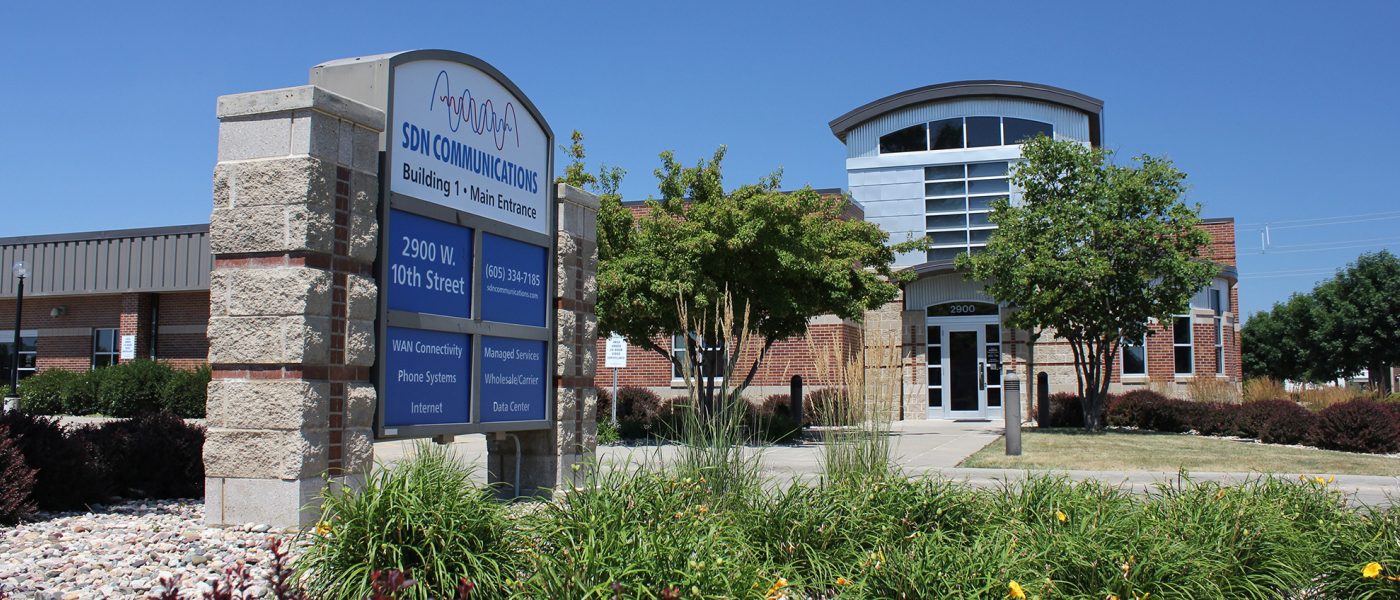 SDN Communications is the premier business-to-business broadband service provider in the region that also provides managed cybersecurity products to build a more secure business network.
Established in 1989, the organization has more than 30 years of experience and 115 employees to provide quality service, create new and innovative services and return value to our member companies and customers - it's why we exist.
We're passionate about customer service and bringing a human touch to technology.
SDN's main offices are part of a two-building campus in Sioux Falls along West 10th Street. Employees also work out of the data center located just northwest of town along Interstate 90 and an office in Rapid City.
Today, the network is made up of more than 50,000 miles of fiber in eight states, including South Dakota, North Dakota, Nebraska, Minnesota, Iowa, Montana, Wyoming, and Colorado.