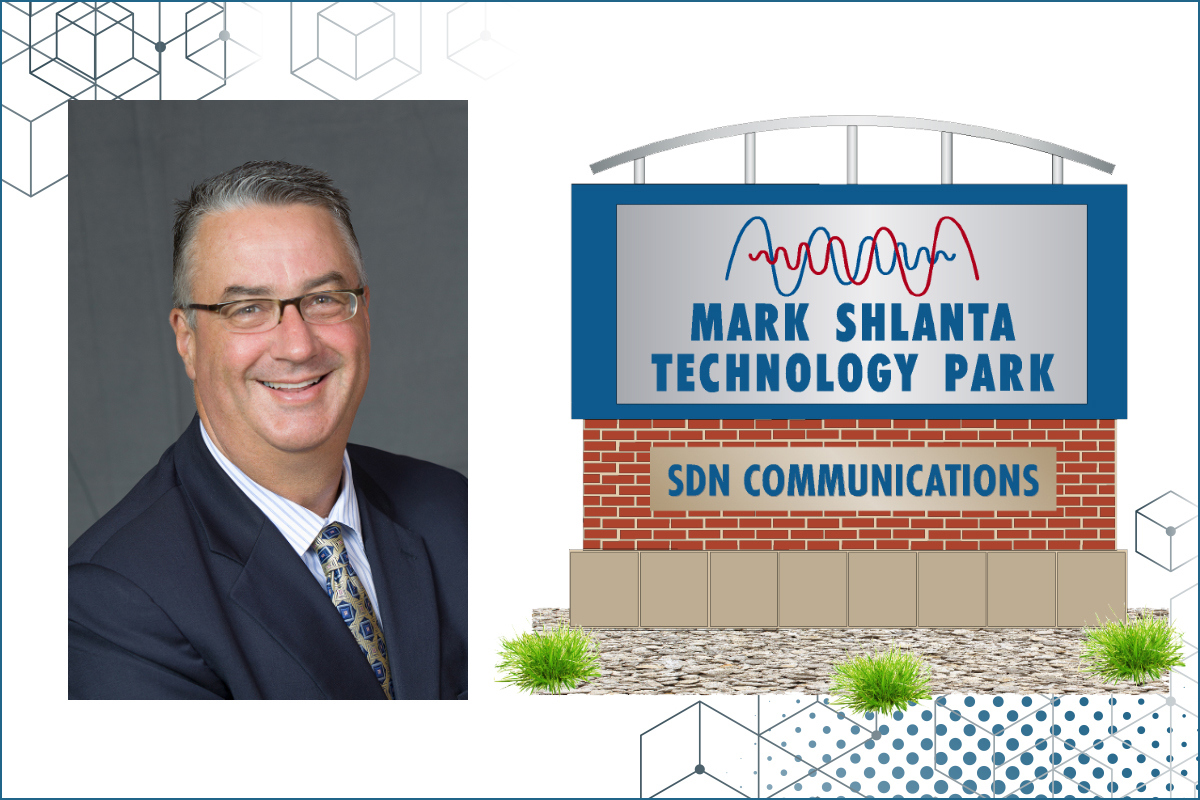 How does a business show appreciation to its visionary?
In the case of SDN Communications, its data center site northwest of Sioux Falls will be named the Mark Shlanta Technology Park in honor of its late, long-serving CEO.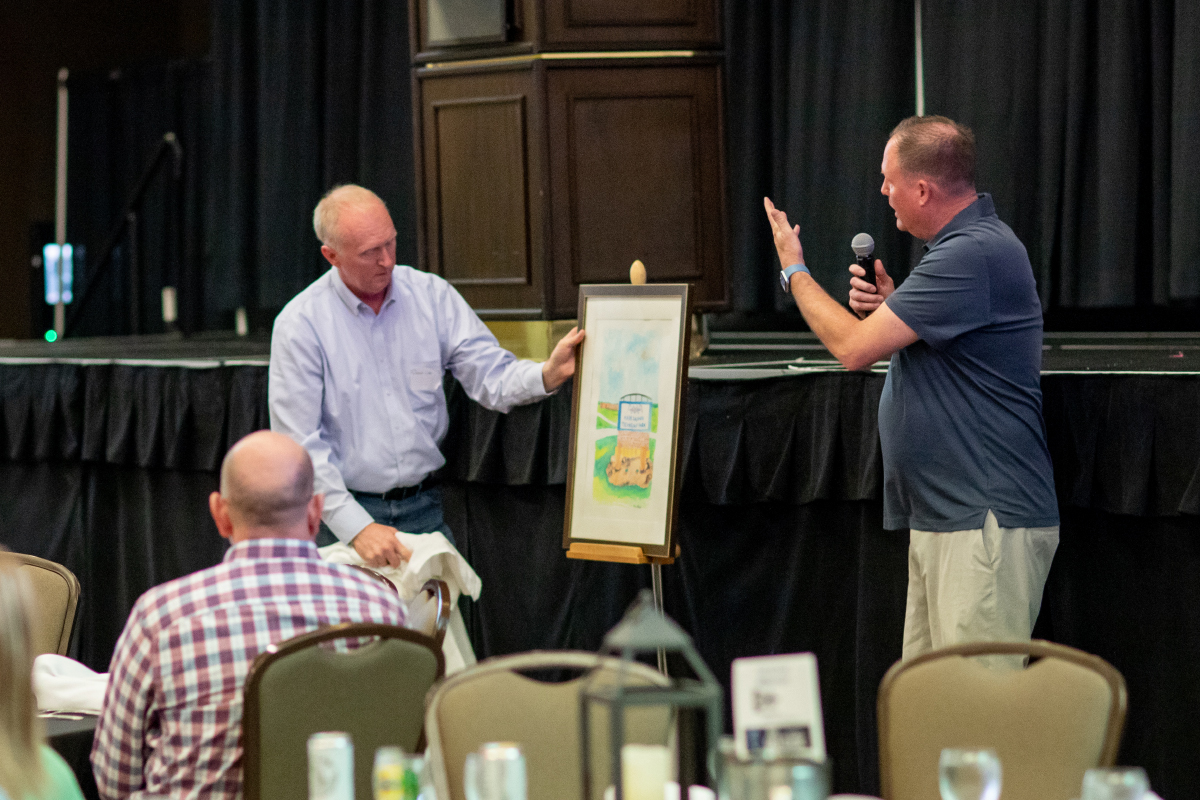 SDN Board of Managers President Denny Law, who also leads SDN Member Company Golden West Telecommunications of Wall made the announcement Wednesday evening at an industry dinner.
"One of Mark's favorite activities was dreaming and being progressive in technology and economic development," Law says. "In Mark's head, he had the 66 acres of that site mapped out even before we turned the first shovel of soil for the data center."
In one of Shlanta's last actions with the SDN Board, he persuaded members to double the size of the existing data center because the first 10,000 square feet of raised data floor space was filled and Shlanta believed there was a need for more hardened data center space in the market.
Construction on the project is underway and should be completed by fall and ready for build-to-suit clients.
Shlanta left his SDN CEO position at the end of 2021 to focus on his cancer fight. He had worked at the business-to-business broadband service provider for nearly a quarter century, most of that time as CEO. He died in February shortly after his 57th birthday.
In a video tribute honoring the CEO's career, Shlanta called out the data center and that development as the favorite project of his tenure.
"I'm proud of that place," he said.
SDN has been having conversations with local companies considering operations in the hardened space.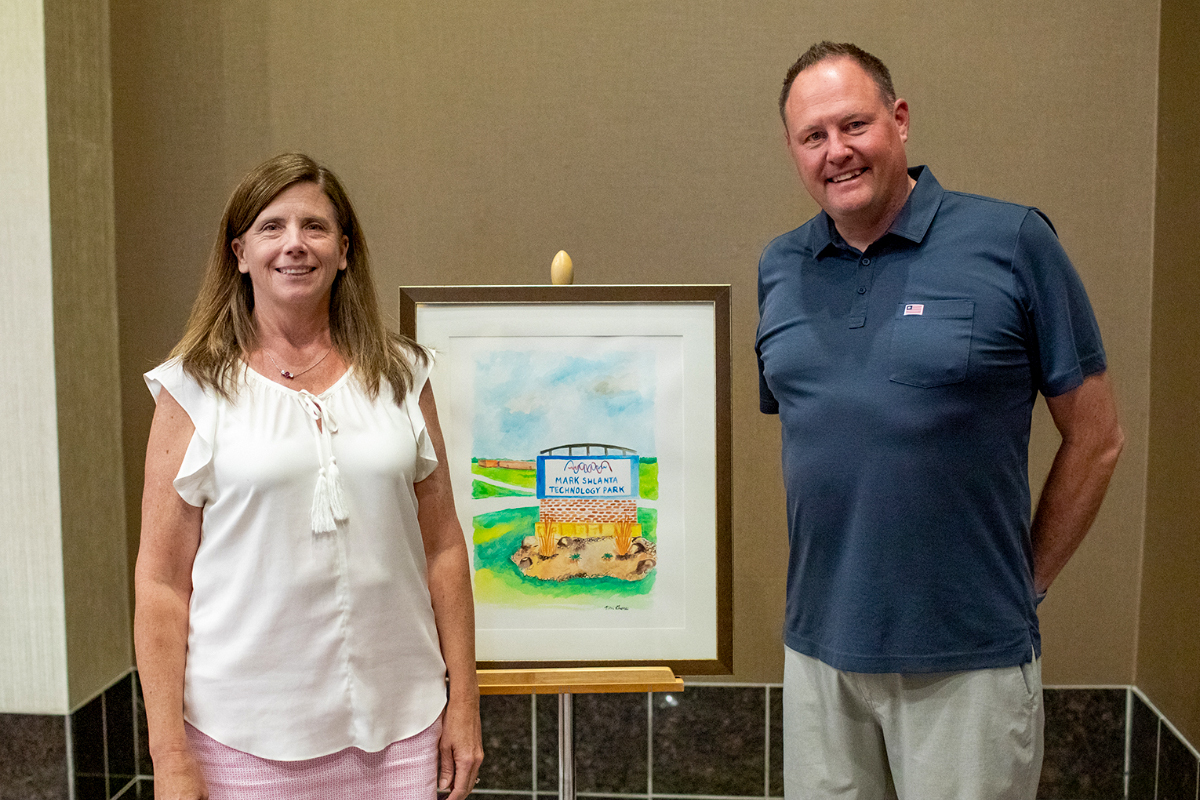 Shlanta's successor, Ryan Punt, says the SDN Data Center is a unique opportunity in the market.
"It's a hardened facility with 12-inch thick walls and no windows making it able to withstand an F4 tornado," Punt says.
Other unique features of the structure:
Biometric security access
Stringent, multi-layered security control procedures
Dual authentication access control system
Diverse access to metro, statewide and regional fiber networks
Diverse power provider different from much of Sioux Falls
2MW generator
Temperature and humidity control
Monitored building management system
Specialized fire suppression and smoke detection
Dry agent fire suppression
Businesses looking for this unique space can request qualified tours.

SDN has also created a preliminary master design for the rest of the site, but those developments will have to wait until city infrastructure, which is about a mile away, extends to the location.
However, signage honoring Shlanta will not wait. It will be completed yet this summer, CEO Punt said.
"We're excited to honor Mark and his family in naming this technology park after him," Punt said.