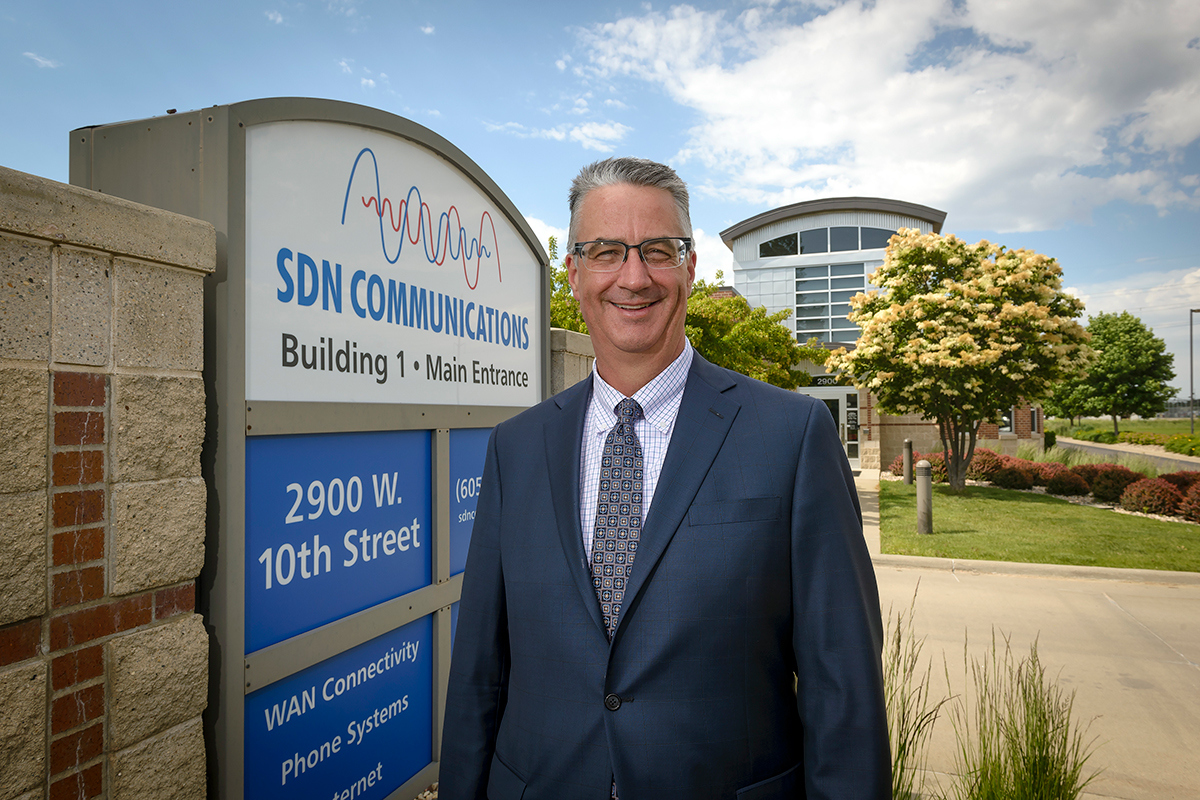 SDN's employees and Member Companies mourn the loss of its former, long-time visionary Chief Executive Officer Mark Shlanta.

He died February 23, 2022, just more than a week after his 57th birthday and following a two-year battle with cancer.

Mark's more than 23 years (21 years as Chief Executive Officer) at SDN changed the technology and communications landscape of South Dakota. During his tenure, he expanded the fiber optic network to 50,000 miles in South Dakota and extended it into eight surrounding states.
That network covers 80% of South Dakota's geography, where 17 Member/owner companies serve residents and businesses in their respective territories, and SDN resells their network to connect large-scale businesses with multiple office locations and cell towers across the Northern Plains.

Through his leadership, SDN built a data center and started providing cybersecurity services. His work garnered national attention. He served as an expert witness for several U.S. Congressional committees. In 2015, an international trade magazine named him a Progressive Rural Network Evolutionary.
Mark was active in the Sioux Falls community. He held various leadership roles in Forward Sioux Falls, Avera Health Board, Bishop O'Gorman Catholic Schools Board, and South Dakota Public Broadcasting. As an Eagle Scout, Shlanta's favorite service was helping an estimated 50 Boy Scouts earn their top merit. He was most proud that all four of his boys achieved Eagle Scout status.
Mark is survived by his wife, Peggy, four adult sons, Michael, Karl, Joe, and Scott, his mother and stepfather, Gail Shlanta Peasley and John Peasley, and two sisters, Kimberly Osterberg (Jeff), and Katie Lawrence (Craig). Also grateful for having shared in his life are Peggy's mother, Katherine (Paul) Lottes, her siblings and their spouses, and numerous nieces and nephews.
Visitation will be held at Holy Spirit Catholic Church Sunday, February 27, at 1:00 PM with Prayer Service beginning at 3:00 PM. Mass of Christian Burial will be Monday, February 28, 10:30 AM at Holy Spirit Catholic Church.
See a video tribute to his life and career below.