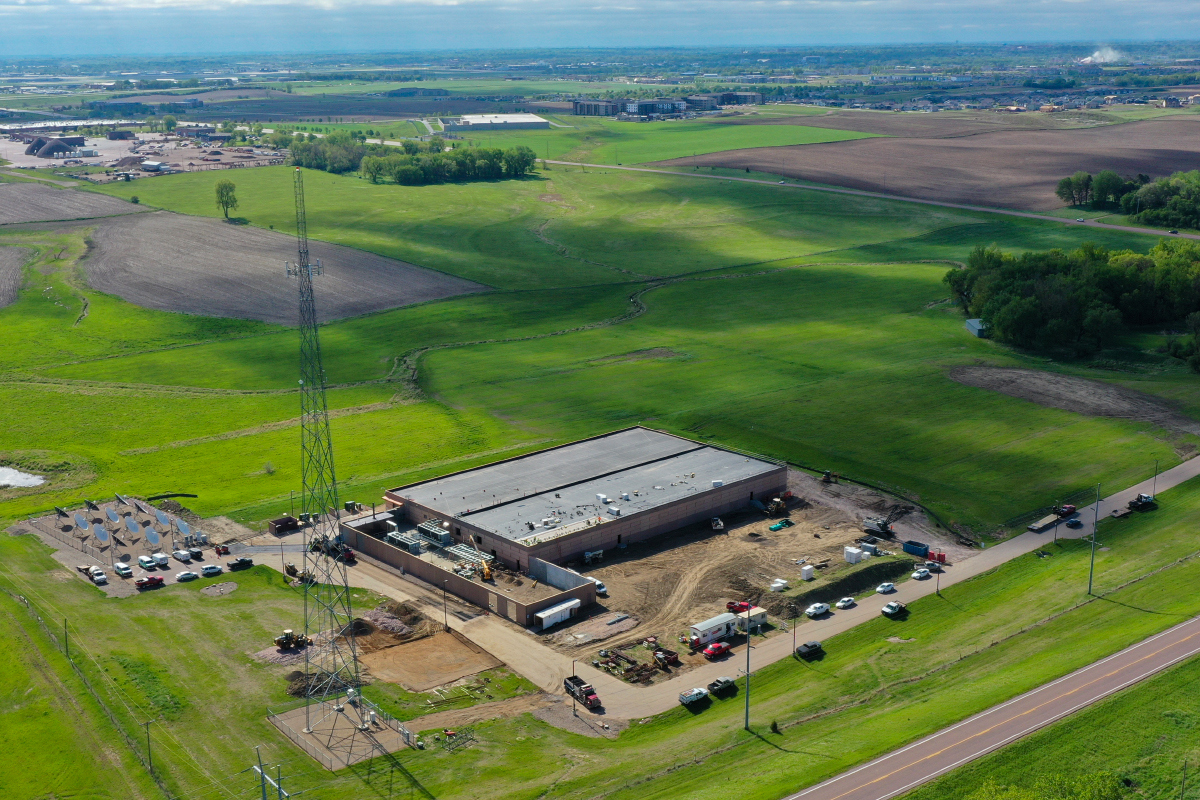 SDN Communications had grand visions for its Sioux Falls data center when it opened in 2012. And just 10 years after construction ended, heavy equipment was back at the facility as the building doubled in size.
SDN is working with partners Journey Construction and TSP, Inc. on finalizing the Pod 2 expansion at Mark Shlanta Technology Park with an anticipated "customer ready" date of July 2024. That and the recent addition of a Tier 1 internet provider in the facility shows there are big things ahead for the data center.
Hurricane Electric, the largest global network as measured by network adjacencies, deployed a Point of Presence (PoP) in early 2022 at the SDN data center at 5300 N. La Mesa Drive. Hurricane Electric is a Tier 1 provider, which means it has a direct connection to the internet backbone, giving SDN Communications and its customers a quicker route to internet traffic all over the world.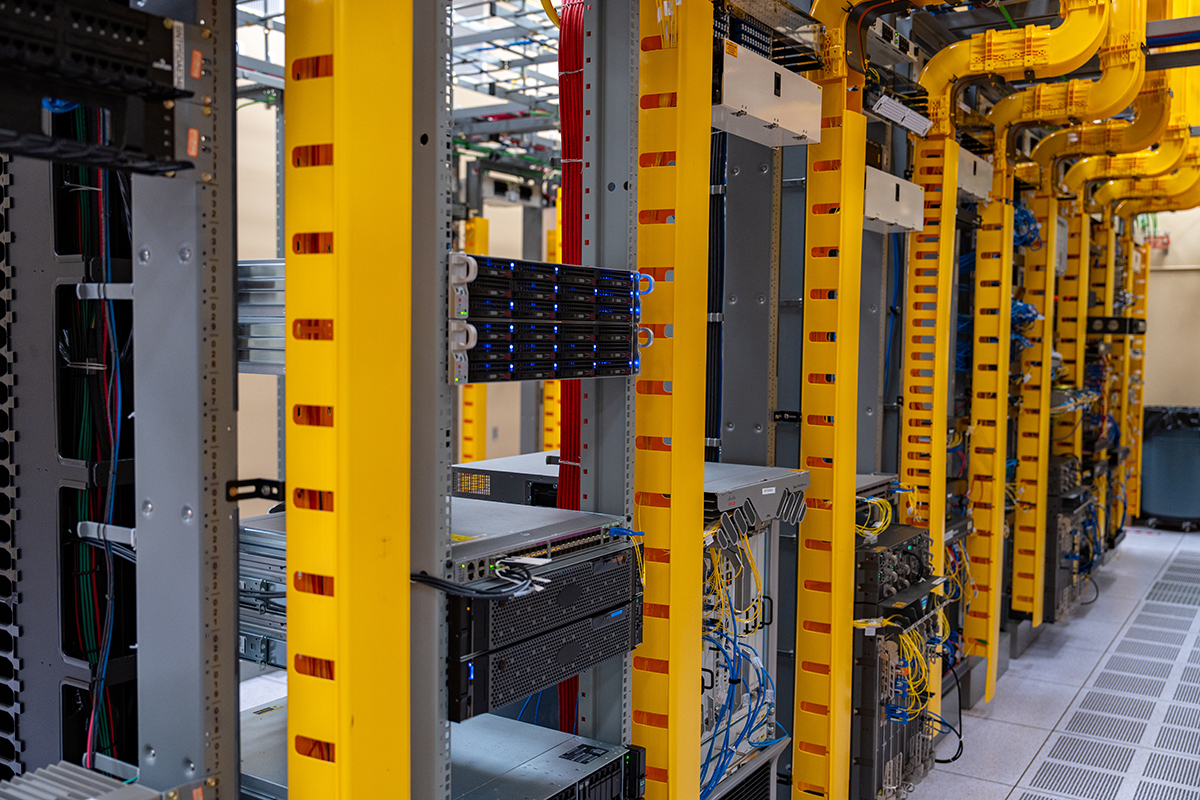 How Hurricane Electric benefits SDN Communication and customers
Hurricane Electric's colocation arrangement is not just a benefit to itself and SDN, it's a benefit to its customers, as well as internet users and the City of Sioux Falls.
Having Hurricane in SDN's data center means some connections that might have been sent to Tier 1 providers in Denver, Minneapolis, and Omaha can be sent to SDN's data center. That speeds up connectivity. For businesses and organizations, having a direct connection to the internet backbone means their data and information will be transmitted quickly and efficiently, without the need for multiple hops or intermediaries.
Data center: Learn more about SDN's state-of-the-art facility

And it opens the door for SDN Communications to provide colocation space for other providers such as Netflix and Apple, which can now connect directly to a Tier 1 provider in Sioux Falls, speeding up streaming services.
SDN Communications Network Architect Gary Glissendorf said other benefits of connecting to a Tier 1 internet provider include improved network redundancy, improved global reach for customers, lower latency and enhanced peering opportunities (improved network performance).
"By Hurricane Electric colocating in the SDN Data Center, there are not only huge benefits to SDN but also huge benefits to internet users throughout the state of South Dakota," Glissendorf said.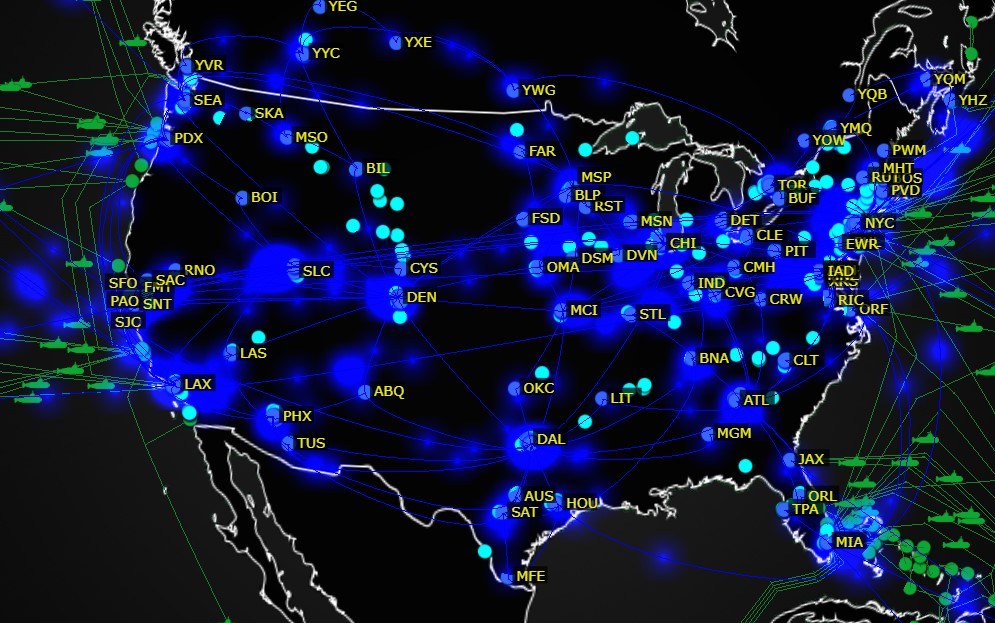 Data center's strength, connectivity attract new tenants
Hurricane Electric has a point of presence in about 40 states and its expansion into SDN's Sioux Falls data center is the first in South Dakota.
"Adding Hurricane Electric's first PoP to South Dakota is a critical step in ensuring connectivity in this vibrant state and in the Midwest region," Hurricane Electric President Mike Leber said in a news release earlier this year. "We are excited to provide SDN Communications' customers with additional options for high-speed global IP Transit."
Why did Hurricane Electric choose SDN?
The data center is a huge selling point. The facility was built with 12-inch-thick concrete walls and can withstand a tornado with more than 200-mph winds. It requires biometric security access and is monitored by technicians 24 hours a day. The facility also has a generator and backup power in case of outages.
But a well-built facility only gets you so far. Jake VanDewater, Vice President of Engineering, Operations and IT, said SDN employees have been busy making the facility the best data center in the region over the past 10 years.
"Adding Hurricane Electric, along with the existing carrier connections, direct connections, and peering relationships positions Mark Shlanta Technology Park as the region's most connected data center," he said.