The COVID-19 outbreak is changing the way business is conducted, probably for the long term. In terms of network communications and broadband usage, some of the changes are probably for the better, according to Dave Fehrs, senior account executive with SDN Communications.

Consider the recent surge in the use of video conferencing technology, for example. The pandemic has accelerated the willingness and ability of business people to communicate and conduct commerce virtually and remotely with the help of web conferencing tools, he said.
"It's not a new technology. But this event has forced companies to use it. By using it, they're discovering some of the efficiencies that it offers," Fehrs said.
In the future, businesses are likely to be more willing to connect with remote workers through conferencing tools rather than requiring them to come to an office for a face-to-face meeting. As an experienced sales executive, Fehrs monitors these kinds of changes in communications technology and discusses resulting needs and concerns with his business clients.
One of the biggest changes he's witnessed during his nearly eight years with SDN is how companies and organizations have shifted to cloud-based services rather than rely on their own, premise-based servers. In addition, companies are consuming increasingly more bandwidth and – understandably – demanding that their services be reliable, he said.
In recent years, maintaining uptime has become essential for critical business operations. So, networking features such as redundancy and resiliency have increased in importance.
Natural disasters, accidents, mistakes, equipment shortcomings and shifting public demand aren't the only potential causes of disruption. Cybersecurity is a growing concern, too. Businesses have learned they have to make sure they're adequately defending their networks from attacks, Fehrs said.
"The threat landscape is changing continuously," he said. "Bad actors are finding more ways to infiltrate and corrupt even small businesses. In the past, they focused on large enterprises. That has now worked its way down to small and midsize businesses."
Fehrs and other members of the SDN sales team strive to establish close working relationships with their customers.

It's more important than ever that we create partnerships with the businesses that we work with to provide them the expertise and network engineering to navigate the complex connections that they require.
He works with a team at SDN that includes Jon Clayborne and Greg Robinson, who are network account executives; Ryan Dutton, commercial and enterprise sales manager; Ryan Punt, vice president of sales; and Kelly Wieman, service delivery coordinator.
Fehrs grew up in Norfolk, Neb., and attended the University of South Dakota. He and his wife, Monica, have three adult children. Monica works for Vivid Vision in Sioux Falls. The family enjoys outdoor activities, including hiking, running and boating.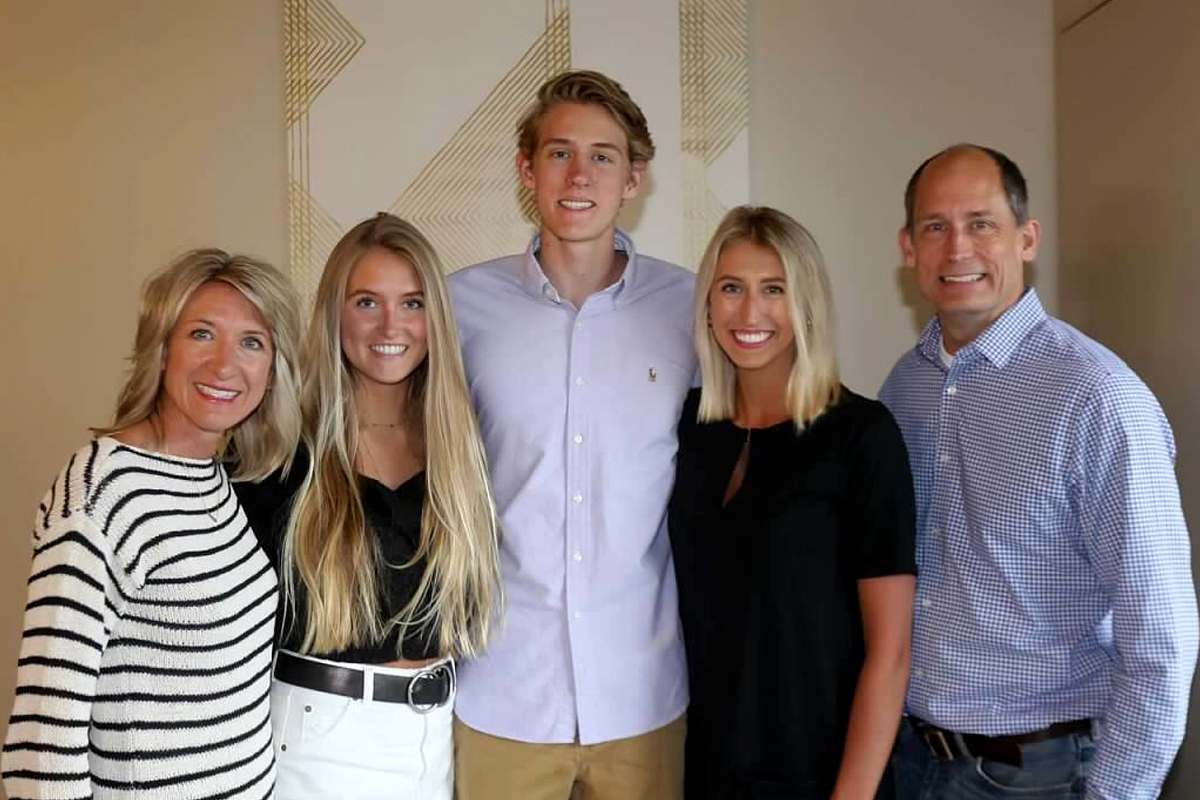 Fehrs started working for SDN as a senior account executive in December 2012. Prior to that, he worked for 12 years for Diebold Inc. in Sioux Falls and for eight years for Wells Fargo Financial in Sioux Falls and Rapid City.
His experience working with customers throughout South Dakota was good preparation for his duties at SDN, which also has a regional customer base. He appreciates how companies have come to rely on good, reliable communications technology.

His recent experiences, such as helping businesses operate effectively during the pandemic, have reminded him of the importance of good planning. But it's also important for businesses to stay nimble because it's difficult to predict which challenges they'll have to overcome next.
It's gone well with SDN and I certainly look forward to continuing working with them in the future. If anything changes, they've always been accommodating, and I certainly appreciate that. They have helped us out quite a bit, and Dave (Fehrs) has done a great job.
Connect with Fehrs using the contact form on his bio page or call him directly at 605-978-3573.

SDN is a leader in providing business internet, private networking and cloud connectivity to businesses and organizations in communities such as Sioux Falls, Rapid City, Worthington, and the surrounding areas.