The Cyber Threat Landscape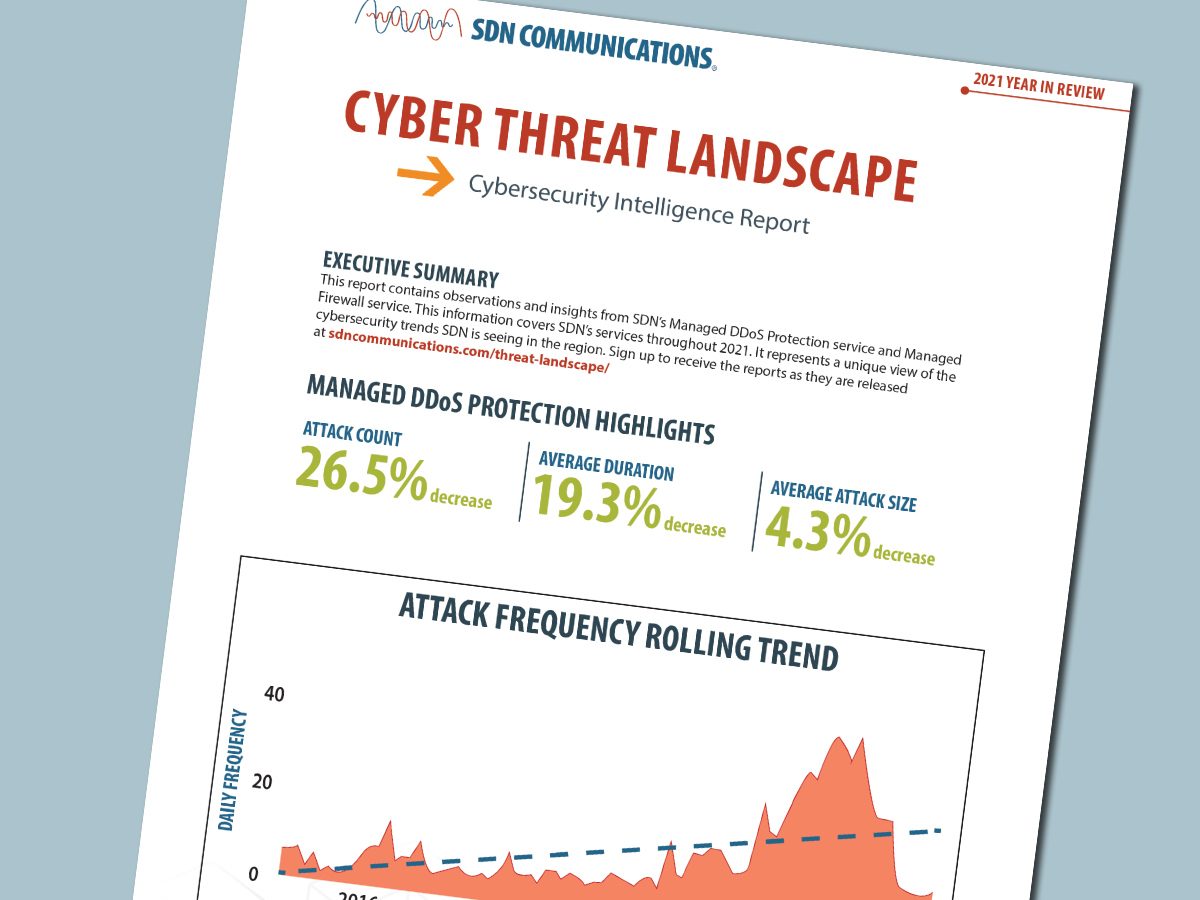 2021: Attacks trend down after one of the worst years for cybersecurity
Decreased DDoS activity is not a signal to breathe easy about cybersecurity threats. The challenge facing cybersecurity leaders and professionals certainly isn't lessening. In reality, threat actors are innovating and adapting their techniques to strengthen their efforts.
Whether employees are working from home, from the office or a hybrid environment, the threat landscape also changes and cybersecurity practices must change with it.
Our bi-annual reports collect the data from our Managed DDoS Protection and Managed Firewall services to show businesses the cyber threat landscape and the malicious forces working against them.

We're able to show you detailed information about the most common cyber threats hitting the region including:

Type.
Size.
Duration.
Volume of cyberattacks over a period of time.
Subscribe and get the latest Cybersecurity Intelligence Report sent to you and future reports as they're released.
Just fill out the form on this page.