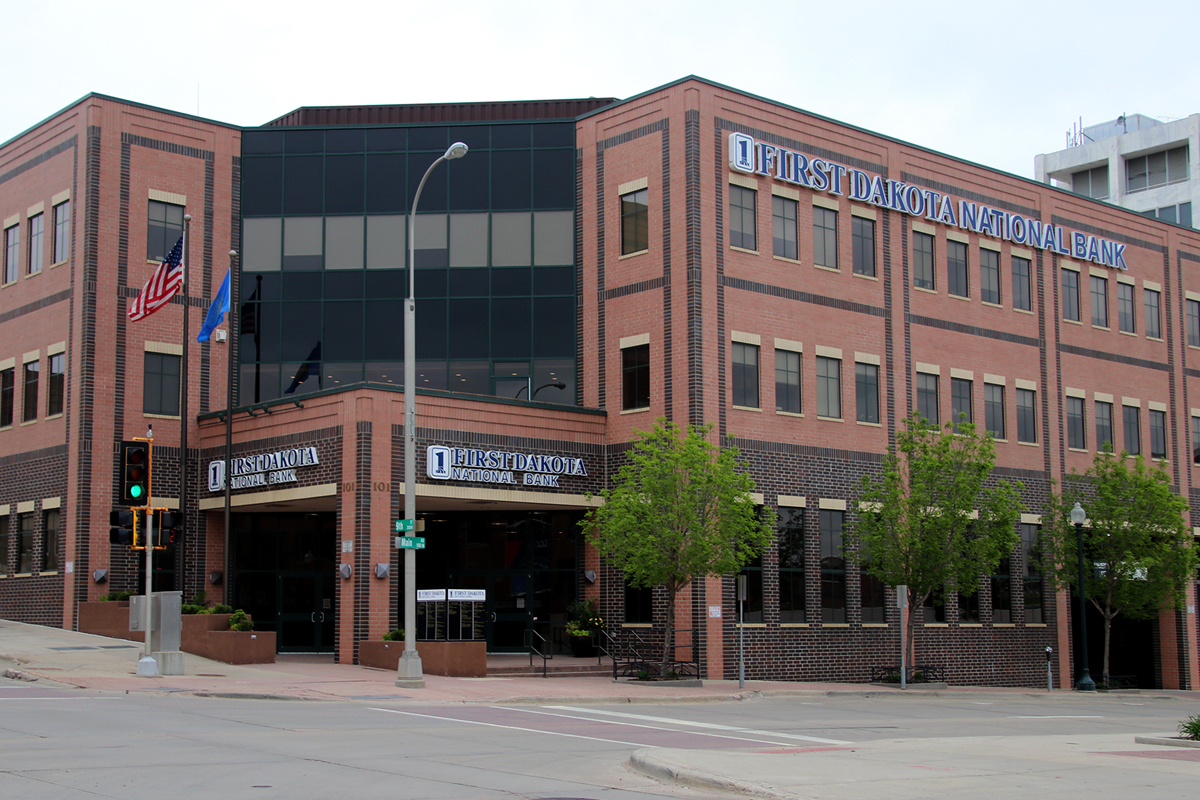 First Dakota National Bank's IT staff access a special website portal nearly every day to monitor important network information about their company.

The detailed information from SDN Communications helps team members analyze secure, data-transmitting techniques on the bank's MPLS network as well as assess the company's internet usage. The information helps the team spot any potential problems that might be developing. It also helps schedule networking tasks, such as the best time to replicate data, said Tim Kenney, chief information officer for First Dakota National Bank.
First Dakota, which is based in Yankton, was the first fully chartered bank in the Dakota Territory. These days, it has 18 full-service branches and five loan production offices in South Dakota and Nebraska, including two branches in Yankton and four in Sioux Falls.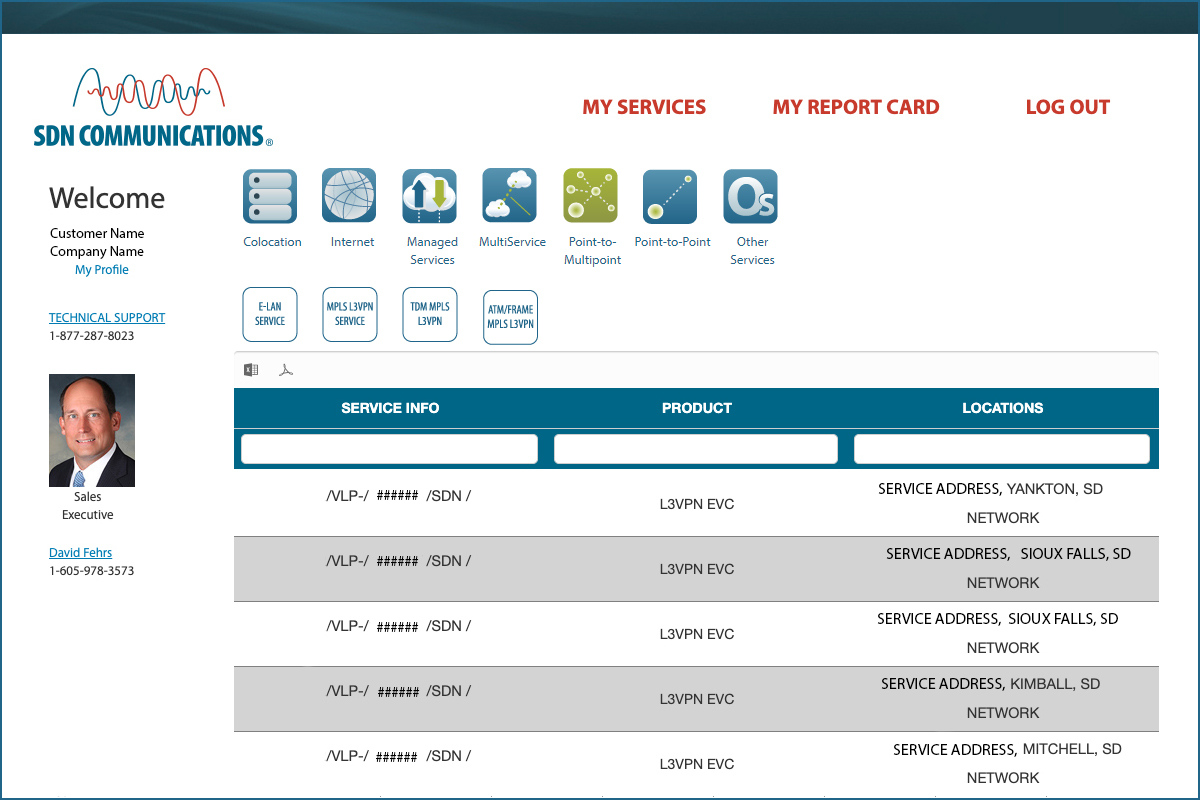 Closely monitoring the bank's network is especially important now, during the COVID-19 pandemic, because a lot of bank employees are working remotely and using the company's private connection.
Kenney likes the access the portal provides, and he's a fan of the overall products and services that SDN provides customers such as his bank system. He's worked with SDN since he joined First Dakota's staff about five years ago and for several years before that when he worked for other companies.
Dave Fehrs is a senior account representative with SDN and First Dakota's primary contact with the company. He keeps a general watch on the bank's network and brings in other SDN experts, if necessary, to assist with any periodic changes that might be needed.
"One of the things that SDN has done very well ­- and it's more important than ever - is to provide partnerships with the businesses that we work with, to provide them network expertise and engineering to navigate the complex connections that their businesses require," Fehrs said.
A recent upgrade in portal service is an example of steps taken to assist businesses.
"It's definitely something that once the customer starts to use it they recognize the benefit and efficiency. It helps them in their day-to-day work. Rather than sending emails or making phone calls, they have the information available with a mouse click."
Sam Hoffart, supervisor of SDN's Network Surveillance Center (NSC), said portals for customer access have existed for many years. The NSC staff helped build them and continue to help customers with access and administration.
About two years ago, SDN combined two separate portal systems into a single, updated entry point. Then, in recent months, the company added some features to the consolidated portal, Hoffart said.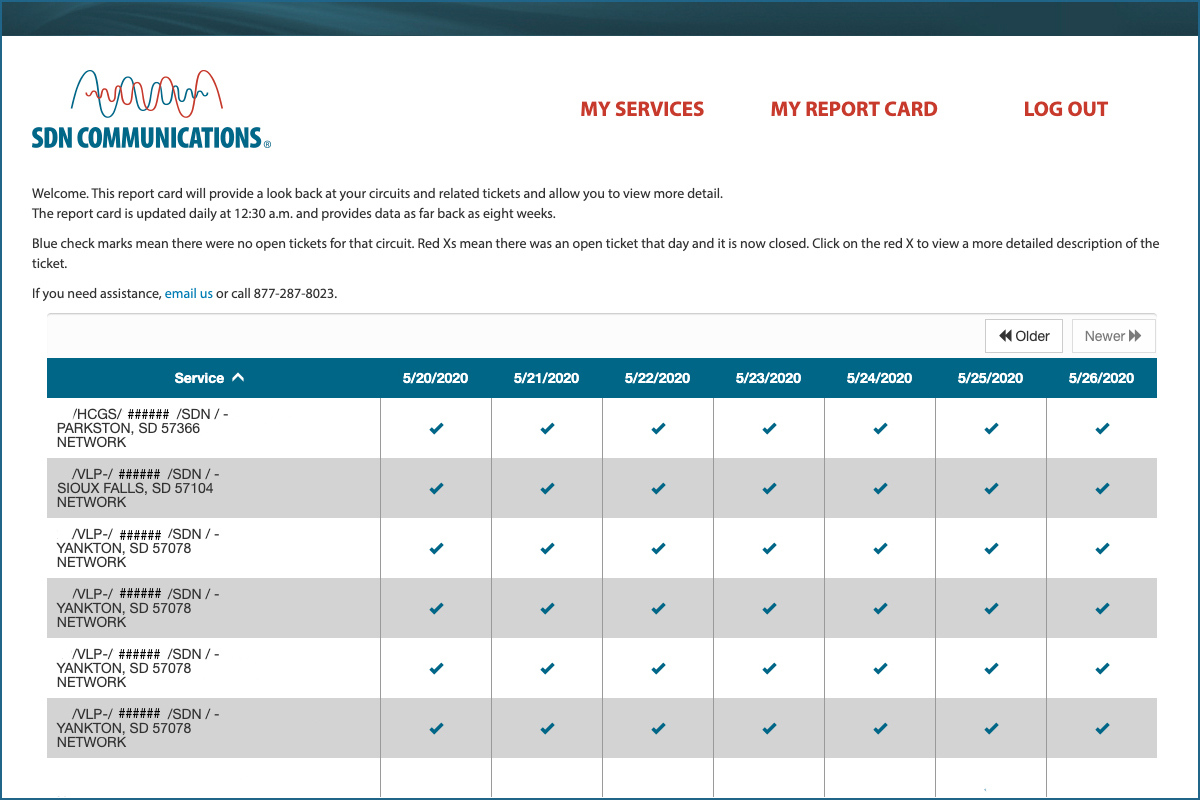 The most noteworthy new feature is a report card that gives clients a snapshot of recent network performance for each of the services they receive. Potential issues, such as a Distributed Denial of Service attack or a balky circuit, are flagged. If, for example, a network is running at 80 or 90 percent of capacity, an increase in bandwidth might be in order.
IT staffers at customers who have access to the portal information can drill down into the reported information as deep as they want to go, Hoffart said. A variety of charts, graphics and statistics relevant to their operation is available.
A customer's account portal is accessible through a separate website or off a link from SDN's main website.
"To have a one-stop-shop to say, 'My circuit's good. My routers are good. There are no DDoS (attacks) going on.' That's just good information to have," Hoffart said.
SDN is a leader in providing business internet, private networking and cloud connectivity to businesses and organizations in communities such as Sioux Falls, Rapid City, Worthington, and the surrounding areas.