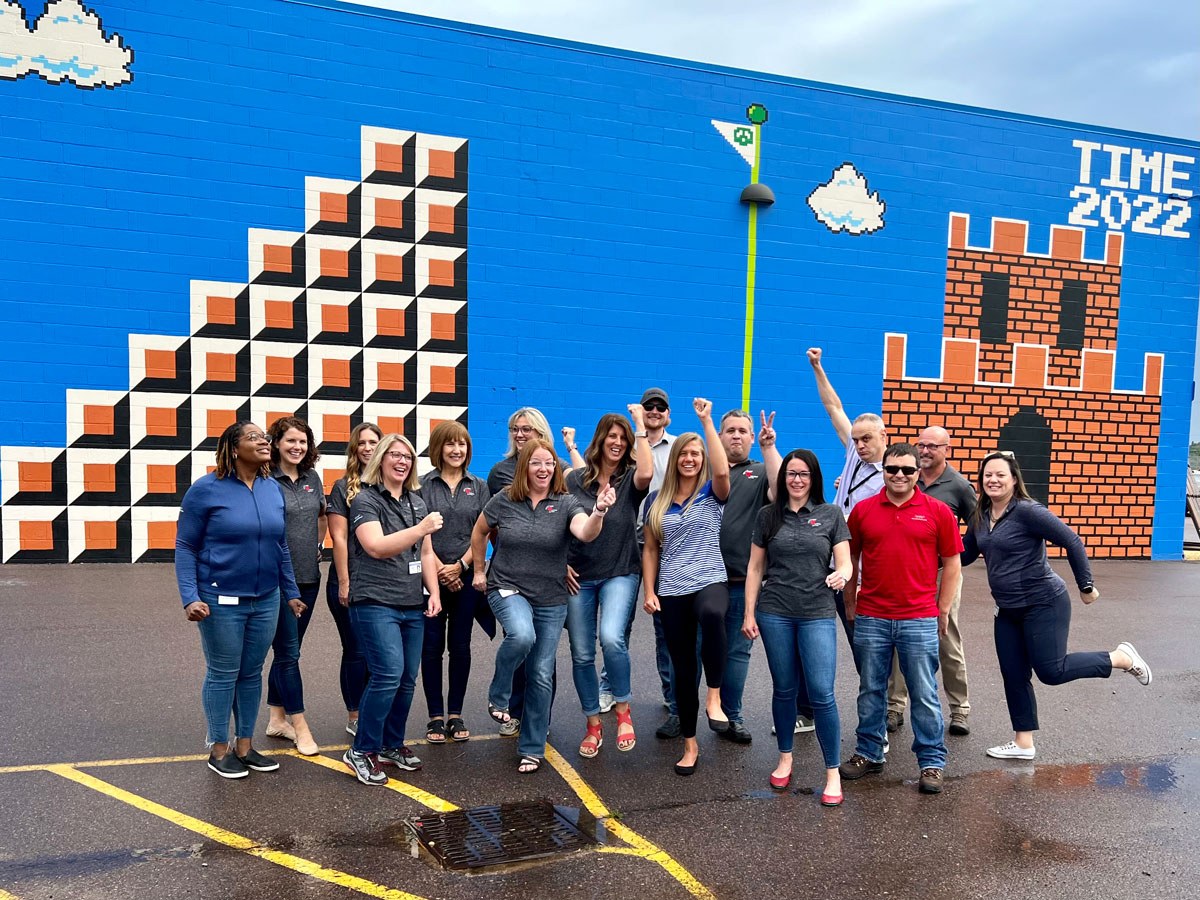 Having fun at your workplace is more than … well, more than just fun. It's good for business, too.

Research shows that workplace fun positively impacts engagement and creativity, both of which increase employee retention and reduce turnover. And what business doesn't want to see those results?
SDN Communications sure does. That's why SDN is home to the Great Ideas Group. Known as the GIG to staff, the group plans and organizes fun activities and events for SDN employees. Sure, some of the events center around the holidays, but a lot of the activities are just for the fun of it.
"We want to create a work family," says Amanda Bormann, executive assistant to SDN CEO Ryan Punt and former chair of the GIG. "Just to create a good camaraderie among coworkers."
The GIG has organized summer picnics (attended by 60+ employees), Christmas parties, employee challenges, highway cleanups, scavenger hunts, blood drives, potlucks and more. On Thursdays during the warmer months, SDN invites food trucks to serve outside the offices near W. 12th Street, allowing employees to try new food and catch up with each other over the lunch hour.
Gatherings are usually themed based. For instance, the GIG organizes a Super Bowl potluck with a chili contest, a party to celebrate the Olympics, complete with minnow racing, and recently planned a summer picnic with a State Fair theme. For the Fourth of July, root beer floats are in order.
In the summer months, the GIG runs a Cornhole League. And on the first day of school, Bormann conceived the idea of sharing old school photos among co-workers. "People posted on Microsoft Teams — high school senior pics, old school pics … it was a lot of fun."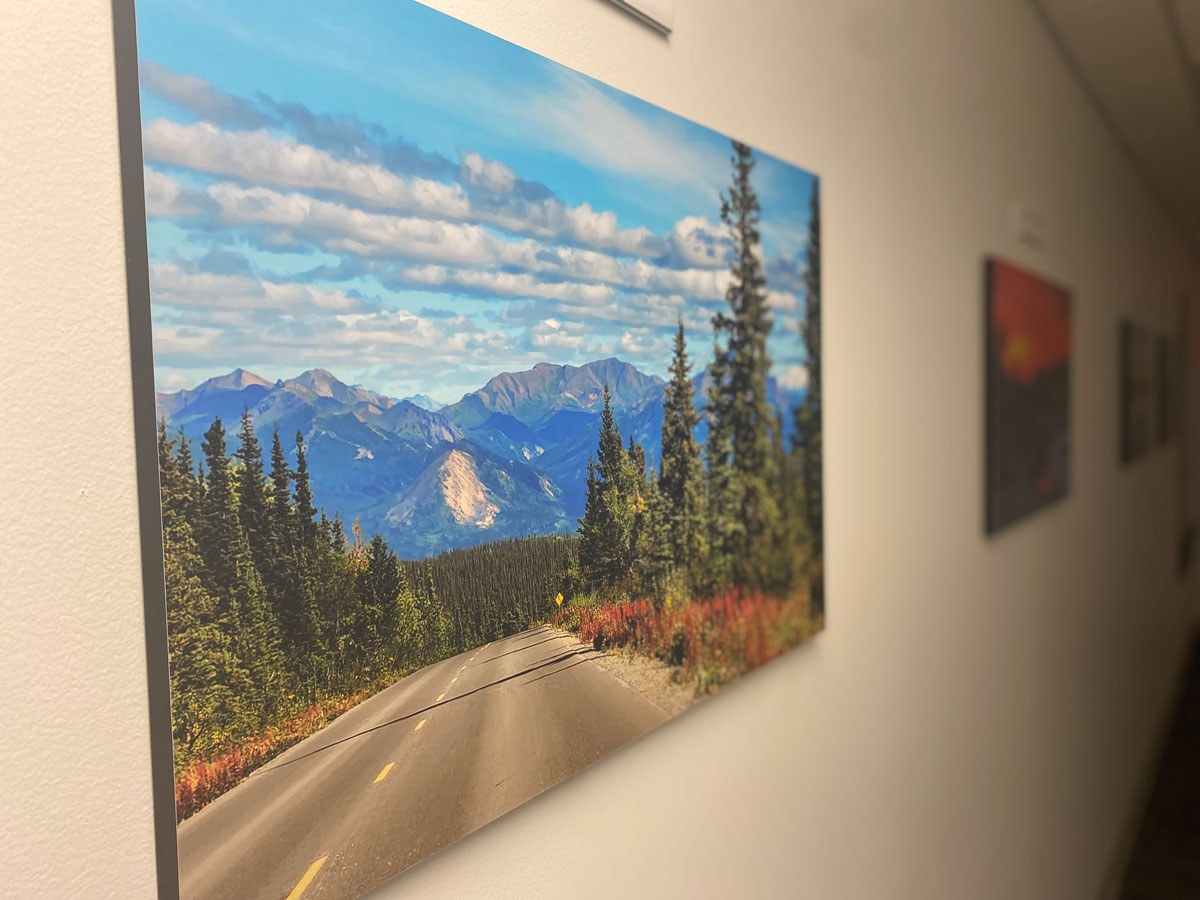 One particularly popular GIG event is the annual photo contest. "Any staff can submit photos," Bormann says. "We usually unveil the winners at the all-employee meeting in October." The winners' photos are then printed in a calendar that SDN puts out each year.
And let's not forget Halloween. Employees are encouraged to dress up and to bring their children through the offices for trick-or-treating. "Some of the departments really go all out decorating," she says. "People leave candy at their desk and the kids go around the entire office. … My kids got more candy here than they did going out and about."
Other activities include an Ugly Christmas Sweater contest, Turkey Bingo, an Easter potluck, a Wheels or No Wheels challenge to encourage people to track their biking, running or walking, and Cinco de Mayo festivities.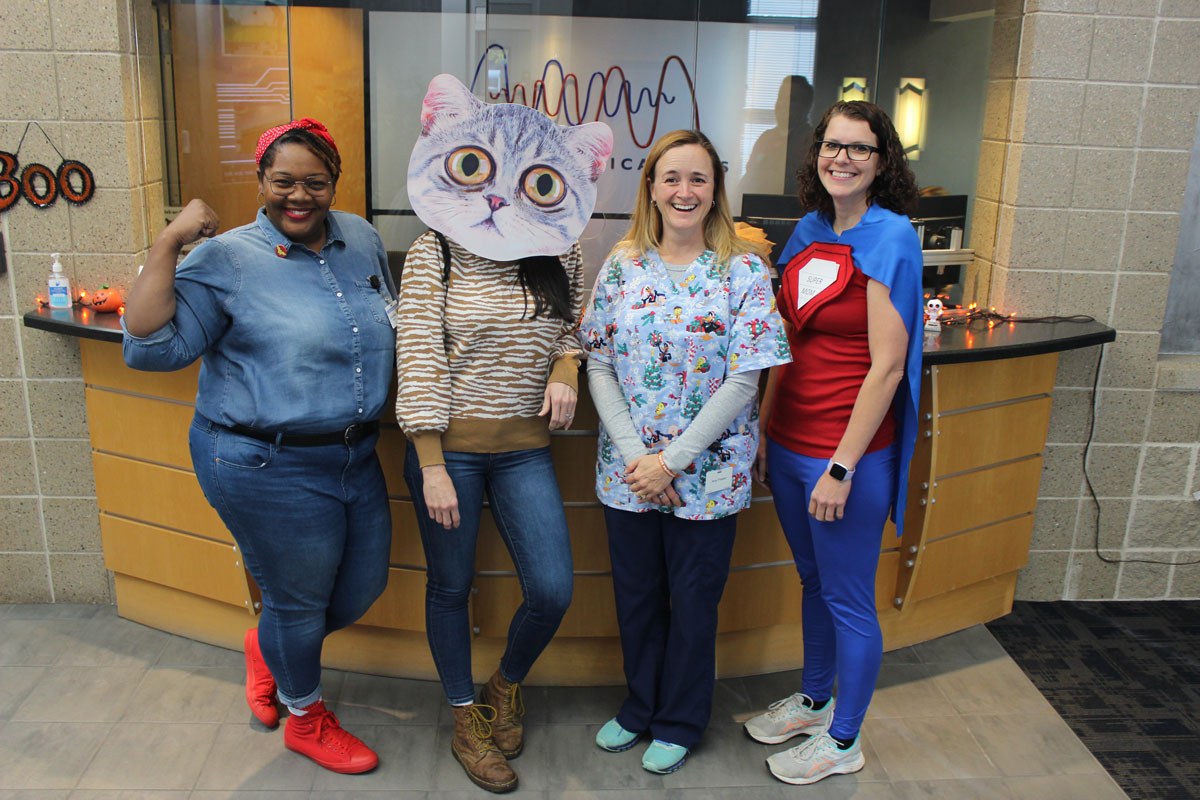 The GIG meets once a month to brainstorm ideas and plan events. Bormann has been on the committee for the past five years and swears it never feels like a chore.
"I don't feel like any of the GIG activities are work at all," she says. "It's fun."
Around the holidays, the GIG holds the popular Maintain Don't Gain challenge. Held from Halloween through New Year's Eve — that time of year when goodies are everywhere — the challenge invites employees to keep their weight steady or even lose a few pounds despite the Christmas cookies and Halloween candy at every turn. It's a fun way to challenge each other and build camaraderie, says Bormann.

Maintain Don't Gain includes a drawing for prizes for those who lost or didn't gain weight. It's completely optional, of course, but the challenge usually attracts about 15 people. Those who lose or maintain are entered into a drawing for prizes, offering a little extra encouragement.
"It's a good way to focus on health and wellness during the holidays," says Bormann.
And, of course, it's another way to add a little fun among employees.
"Culture is such a huge priority here at SDN," she says. "And the GIG is just another way we make our workplace feel more like a family."
See more photos from employee events as well as links to more blog posts on SDN Communications' Facebook page.