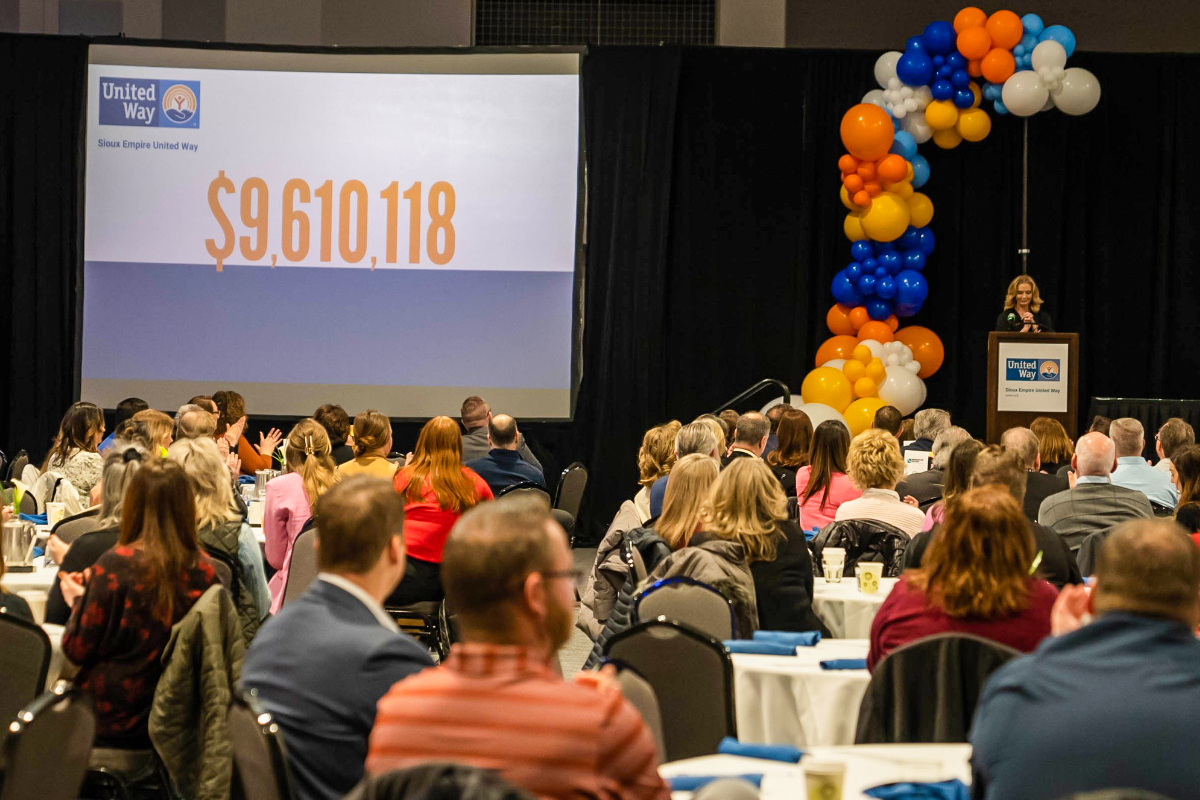 Janean Michalov sees herself in every client who walks in the door of the Furniture Mission. As its Executive Director, she and her team help families in transition.
"We furnish everything they need at no cost," she said.
Michalov knows the power of that transitional support firsthand. In 2006, as a young mother new to Sioux Falls, Michalov utilized the Furniture Mission to furnish her family's home. She had moved across the state with very little support and bringing very little to make a new start.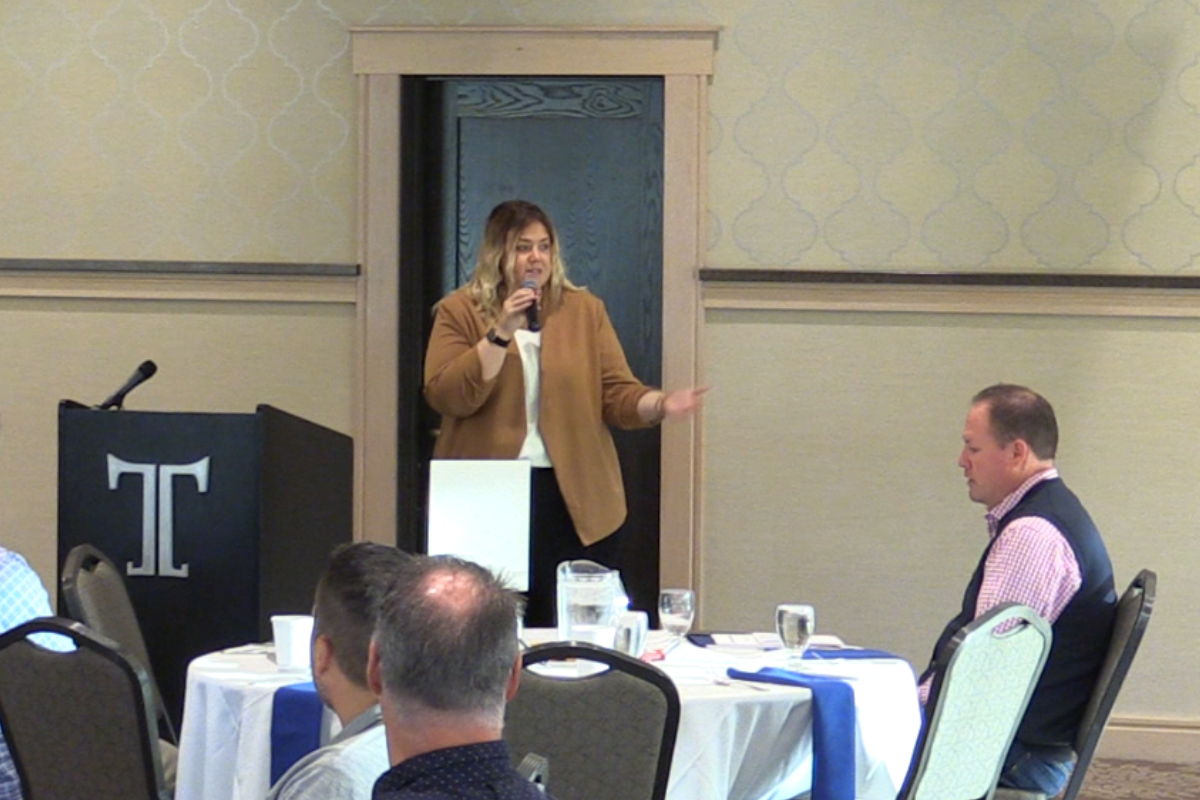 The non-profit agency, which receives funds from Sioux Empire United Way (SEUW), provides gently used furniture and household items to people in need. Clients are referred by other organizations, assuring that those helped are truly in need.

Michalov represents just one of more than 31,000 families the Furniture Mission has served since 2003. She shared her story at SDN Communications' annual Sioux Empire United Way campaign kickoff.
"Not only do I support this organization, but at one time it supported me," Michalov said. "I hope you never have to use our services, but we are here if you need it."
As part of the ask of employees to support the campaign, SDN's internal United Way committee shared information about funded agencies and programs and gave employees opportunities to learn more about how their pledges are used. Staff are also encouraged to take part in tours of various SEWU-funded agencies.
The internal committee organizes the company's campaign, setting goals, planning fun events throughout the week and creating incentives to give such as paid time off, primo parking spots and sweet treats.

The annual "No Putter" Putting Contest is also a favorite amongst employees. Golfers are allowed to use any item except a putter to try to sink three golf balls into three holes in a portable putting green. Those with the fewest cumulative strokes receive prizes. This year's twist – in exchange for a putter that could be donated to the Furniture Mission, golfers got to cut a stroke from their total score.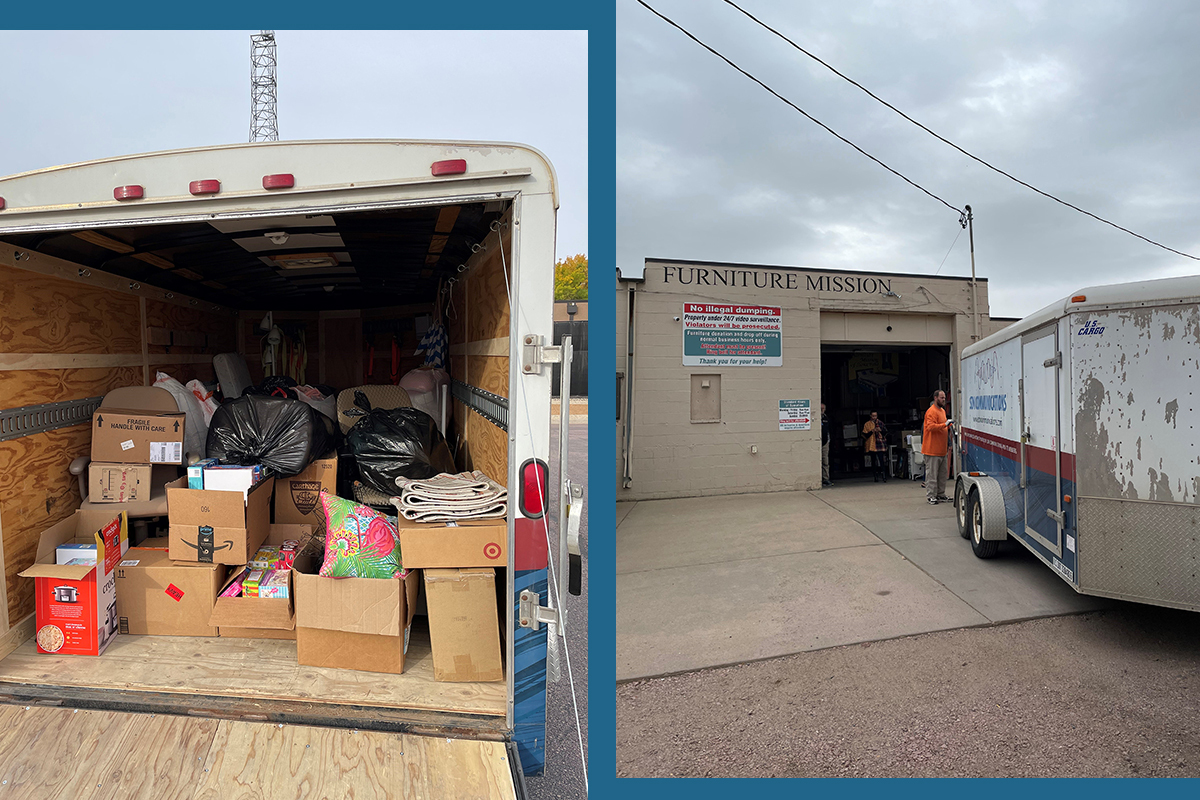 Those items were added to the furniture drive the committee coordinated. Employees successfully filled a trailer with furniture and other household items and delivered it to the Furniture Mission.

That was just one of the goals the committee set out for this year. CEO Ryan Punt offered his own incentive to celebrate all givers if they reached their internal pledge goals – a paid employee bowling event.
And they made it!

Employees gave more than $36,000 through 72 pledges. At least 55 are Heart Club and Rising Heart Club members and receive additional benefits from SDN such as Heart Club swag and paid time off for their giving levels.

The United Way's Heart Club started in 1984 and recognizes givers who pledge about $10 per week or $500 per year. A Rising Heart member starts at a weekly gift of $5 or $250 per year, with a commitment to increase their gift by $50 per year until they reach Heart Club status. SDN is considered a "Heart Club Company" as it has 10 or more members in the Heart Club.
Since 1929, the Sioux Empire United Way has grown its support and response to community needs. The SEUW supports 39 agencies and more than 80 programs through the 2023 campaign. The money raised stays local, with 90 cents of every dollar going directly to organizations. For example, the Furniture Mission receives 25% of its budget from the Sioux Empire United Way.
The SEUW announced on February 14 that through the generosity of community leaders and businesses, its 2023 campaign raised more than $9.6 million, exceeding its goal for the 28th year in a row.