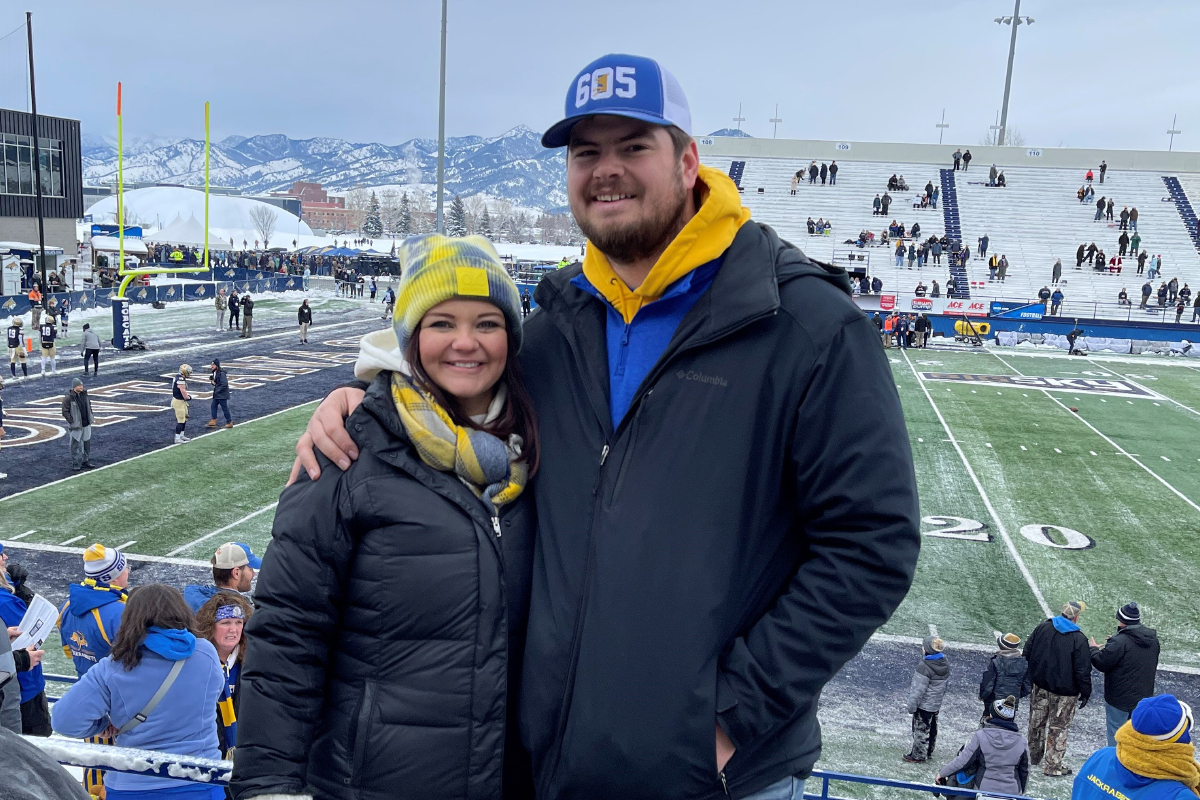 She's still learning the telecommunications lingo. But Megan Greenfield enjoys building relationships with people and that lines up perfectly with her new role.
In September 2021, Greenfield joined SDN Communications as a Network Account Executive, coming from the hospitality industry.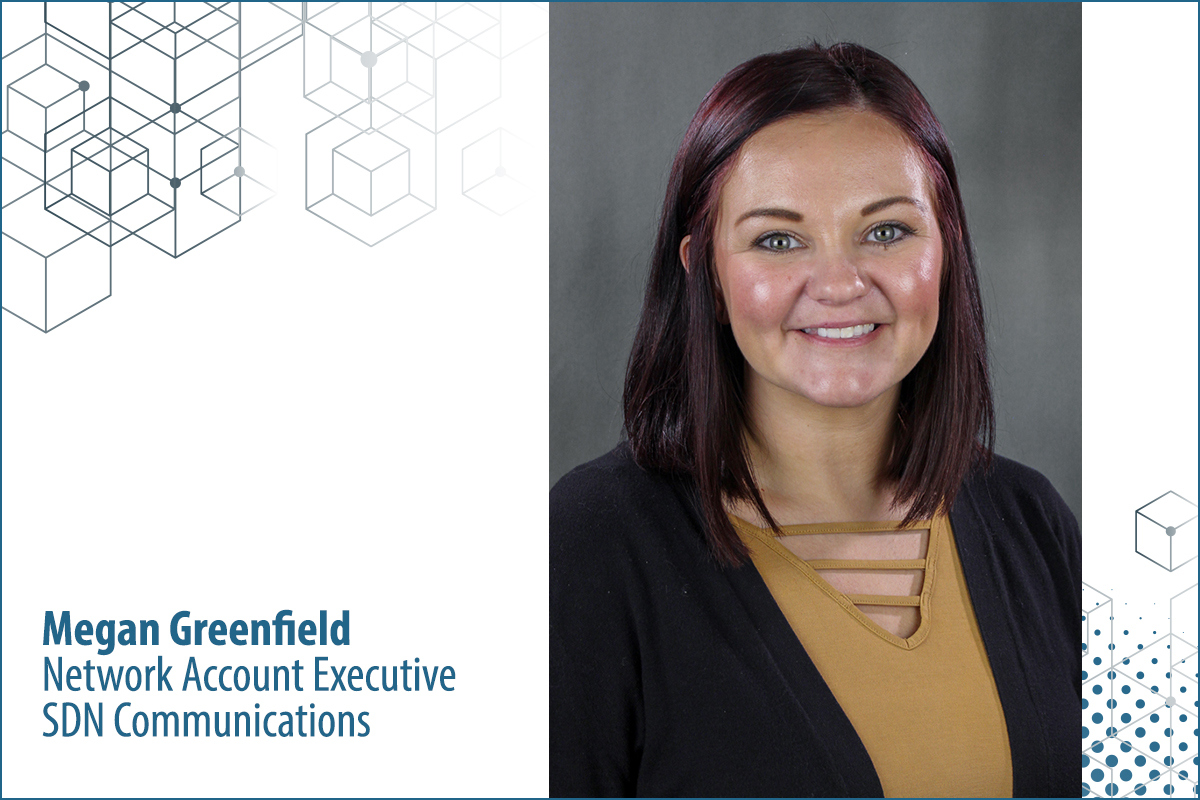 SDN's job description mentioned "building relationships" and she thought, "That's something I can do. It's perfect for me."
"Hospitality taught me a lot from sales to put me in this position. From setting up meetings and starting conversations — that's no problem," she said.
A native of Garretson, Greenfield graduated from Southwest Minnesota State University with a degree in business management and hospitality. She worked for hotels in Minneapolis for the next four years.
That's when they came across an opportunity to buy a chiropractic practice in Fulda, Minnesota. The couple decided to move to Luverne to be closer to their families and Megan brought her hospitality experience to a hotel in Sioux Falls.
Over time, she recognized the impact the pandemic had on hotels and other hospitality businesses and considered switching industries. Meeting with SDN's employees and hearing about how the telecommunications industry has been resilient and continues to grow helped solidify her move.
"A lot of other employees also didn't come from a telecom background and they've been in my position before," she said. "So, they know where I'm at and what I need to grow."
In her new role, she works with existing and new customers and builds on those relationships. It's her favorite thing about what she does every day.
"I think a big part of building relationships is to just be yourself and truly get to know your customer and their interests," she said. "I also strongly believe in networking. There's something to be said about having someone trust you enough to connect you with another person."
And it's the culture at SDN Communications that makes her want to stay.
"I do think there are growth opportunities. You see people moving up or across departments. That's a positive side about a company — it speaks volumes," Greenfield said.
Megan and her husband, Grant, enjoy football, hiking with their dog, Murphy, and spending time with their families. They welcomed a son, Graham, to their family in May.