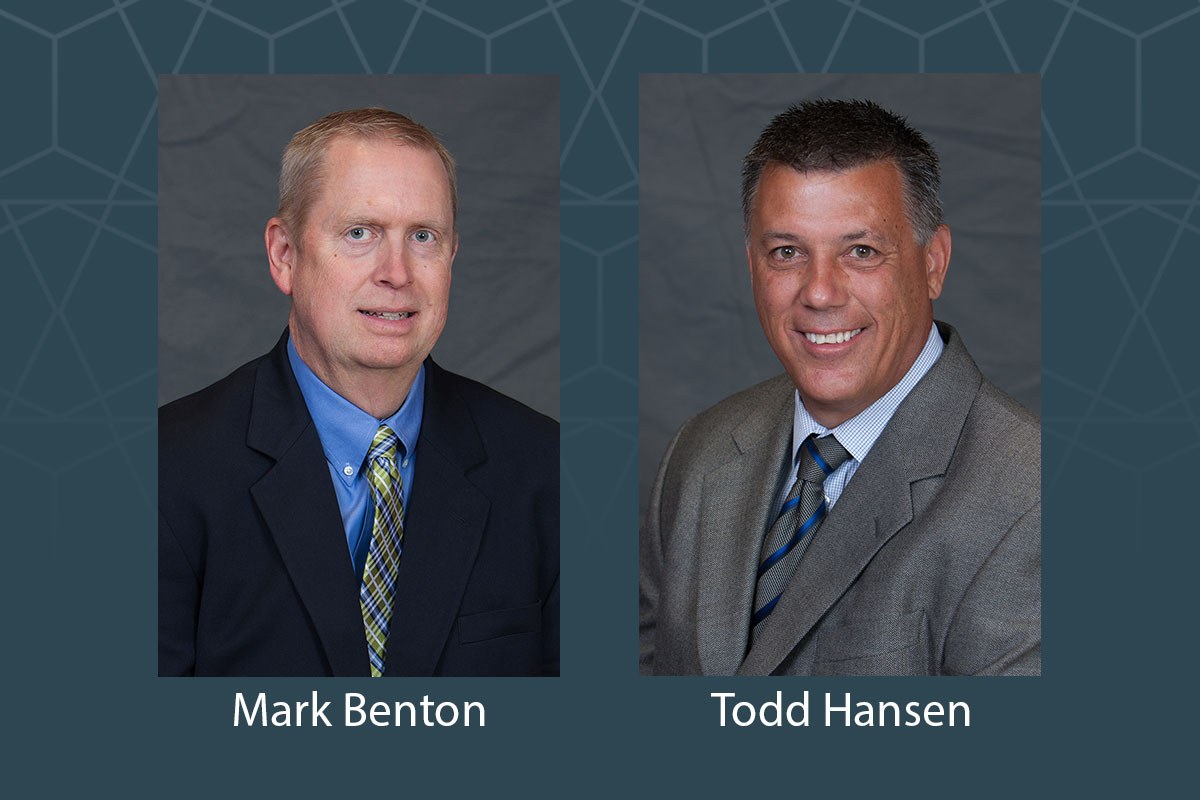 In 1995, Mark Benton served as assistant general manager of an Oklahoma telephone company when he learned about a CEO position at Midstate Communications in Kimball.

He knew little about Kimball or Midstate, an SDN Communications member company, but found himself intrigued.
"I was looking for a change, and I came and talked to the board of directors. I really liked the group and the area," he says, before joking that he actually accepted the position based on the South Dakota weather.
Twenty-five years later, Benton is one of three state telecommunications leaders who stepped into retirement over the past year, taking nearly 70 years of telecommunications experience with them.
Todd Hansen retired in March as CEO of Beresford Municipal Telephone in Beresford, also an SDN member company. And Rich Coit retired from the executive director position with the South Dakota Telecommunications Association.
Coit, who grew up in North Dakota and earned his law degree from the University of South Dakota in Vermillion, became director of SDTA in 1993 after several years in the state Attorney General's Office and the South Dakota Public Utilities Commission.

His successor, Kara Semmler, joined SDTA in December.
A native of Beresford, Hansen got his start with Beresford Municipal in 1994 as a technician. Eventually, he enrolled in Southeast Technical College in Sioux Falls to study basic electronics. In 2004, he returned to Beresford Municipal as CEO.
All three men have enjoyed a front-row seat to the changes in the telecommunications industry during the past two decades.
"When I first started, probably the biggest request was someone wanting to add call-waiting to their service," Hansen says.
Hansen is proud to have been at the helm of the company as it delivered broadband connectivity to his community. The fact that a small town such as Beresford has the same connectivity as a large city on the East Coast is a huge win for the city and state, he says. Broadband connectivity will allow people to live anywhere - even a small town in eastern South Dakota - while working for some of the largest companies in the country.

In the same vein, Benton says bringing 100% fiber optics to the Midstate service area has been his proudest achievement. The changes in the industry and telecommunications laws made his career "challenging" but rewarding.
"I like the challenges that came up, and I enjoyed working with the people, getting over the challenges and helping the membership," he says. "Also, working with the different state and national officials was a pleasure."
SDN Communications is a leader in providing business broadband internet, private networking and cloud connectivity to businesses and organizations in communities such as Sioux Falls, Rapid City, Worthington, and the surrounding areas.