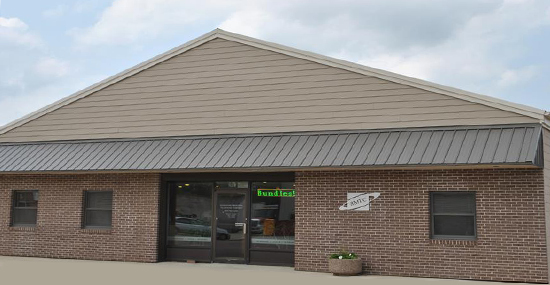 City administrator Jerry Zeimetz calls Beresford a full-service community.
"We've got a lot of things going through City Hall," he says.
City government operations in the town of 2,200 residents are diverse, indeed.
Besides providing typical municipal services, such as police protection and street maintenance, the City of Beresford also runs a golf course and operates a liquor business. It also has its own electric business and phone company.
The Beresford Municipal Telephone Company, or BMTC, is also a full-service entity. It provides phone service, Internet and cable TV to Beresford residents.
It's one of three city-owned phone utilities in South Dakota. The other two are in Brookings and Faith. All three of the municipals are member-owners of Sioux Falls-based SDN Communications. BMTC and the other two municipals are unique even within SDN, however. SDN's other 14 member companies are cooperatives or independently owned businesses.
BMTC has served Beresford for nearly 90 years. Its market – the city of Beresford – straddles the border of Lincoln and Union Counties.
Beresford is about 35 miles south of Sioux Falls and 29 miles north of Vermillion. So, the community is positioned well for commuters in southeastern South Dakota.
The community is also on the verge of a possible growth spurt. Crews are developing new residential lots near the city golf course and Dakota Metals, a high-tech metal-sorting business, is building a plant. That could mean more business for BMTC and funding for the city.
Todd Hansen, general manager of BMTC, and other city department heads report to Zeimetz. But Zeimetz says he's not a micromanager.
"They know how to do their jobs," he says.
Mostly, he helps Hansen and other department heads work with the City Council, which approves hiring, firing and spending.
The city has about 30 full-time employees. Six of them work for the phone company. Employees from other departments assist the phone utility, when needed.
Hansen started working for BMTC in 1994 as a combination technician. He began focusing on the Internet side of the business in 1996. He became General Manager in 2004 when Wayne Akland retired from the position.
BMTC currently provides services to about 1,250 phone customers, 730 Internet customers and 625 cable customers. Like other telecommunications businesses, BMTC is adjusting as fewer people use landline phones.
"With everything headed toward the Internet, we're cognizant of where we need to keep improving our infrastructure to give the customers what they need and what they're asking for," Hansen says.
BMTC recently installed a next-generation switch to offer customers more features in the future. The company is also talking with the City Council about replacing its copper lines with higher-performing fiber optics.
"I feel we're positioning ourselves for expansion," Hansen says.
He sees BMTC's affiliation with SDN and its vast network as a competitive advantage. SDN helps create opportunities for member companies that other telecommunications companies might not enjoy.
"Their technical support team has been great to work with," he says.
SDN Communications provides broadband connectivity and related telecommunications services to businesses across the region. Unlike BMTC, SDN does not serve residential consumers.
We've profiled aout half of SDN's 17 member companies in South Dakota. Read the previous profiles or learn more about the group on the SDN Communications website.