For many South Dakotans, the spread of COVID-19 has underscored the importance of having access to good, broadband connectivity. Some rural residents wouldn't be able to survive without it, said Rich Coit, the retiring executive director of the South Dakota Telecommunications Association.

Coit has played an important role in helping rural telecoms across the state to develop broadband connectivity and other telecommunications services for nearly 28 years. He's now moving to the next phase of his life as he retires from the SDTA.
Unfortunately, Coit said, the pandemic has limited face-to-face opportunities for him to properly say goodbye to many of his longtime colleagues in the industry. Fittingly, good telecommunications services are available in most of South Dakota to assist him.
Coit plans to keep working for the SDTA through late December or early January. He is spending December helping his successor, Kara Semmler, transition into his job. Semmler comes to the SDTA from the staff of Gov. Kristi Noem, where she was a senior policy advisor.
Semmler, a Sioux Falls native and Fort Pierre resident, also has worked as an attorney for the South Dakota Public Utilities Commission and in private practice.
"I'm excited about her hire," Coit said. "I've known her quite a while. She was at the top of my list."
Coit and his wife, Nancy, recently sold their house in Pierre and moved to Lincoln, Neb., where their two adult children live and work. Nancy Coit worked for about 25 years for the Hughes Country Treasurer's Office in Pierre.
Rich Coit, who recently turned 62, has been working remotely from Lincoln and traveling to Pierre for meetings when necessary. He isn't sure what he'll do after he finally wraps up his time with the SDTA. Working for another nonprofit organization is a possibility, he said.
Coit grew up on a dairy farm near Englevale, N.D. He earned an undergraduate degree at North Dakota State University and went to law school at the University of South Dakota. He worked in private practice in Wisconsin for a couple of years, then returned to South Dakota and worked in the Attorney General's Office for a couple more years. He transferred to the staff of the South Dakota Public Utilities Commission and worked there as an assistant attorney general for about three years. He also worked briefly for a long-distance reseller in Sioux Falls before taking what evolved into his current position.
Initially, his employer in the telecom organization was the South Dakota Independent Telephone Coalition. Another organization, the South Dakota Telephone Association, eventually disbanded, and the Coalition became the Telecommunications Association.
Coit essentially was the organization's first executive director. Before he came on board, lawyers and consultants provided the day-to-day leadership for the group. There were more than 40 independent phone companies in South Dakota when he started. The total included family-owned businesses, cooperatives, and municipal and tribal systems.

Today, there are 19 independents in the state. Eighteen of them belong to the SDTA, and 17 of those are member-owner companies of SDN Communications.
"The formation of SDN (in 1989) was huge in terms of allowing these rural telecommunications companies to make investments together as a group, risk less, and share network facilities. So, there were a lot of efficiencies associated with SDN Communications," Coit said. "Certainly a lot of my work has been trying to make sure that SDN, from a regulatory standpoint, was in a position to continue to grow its business."
Coit said that early on, a lot of his work at the state and federal levels centered on line-access rates and getting rural carriers fair cost recovery.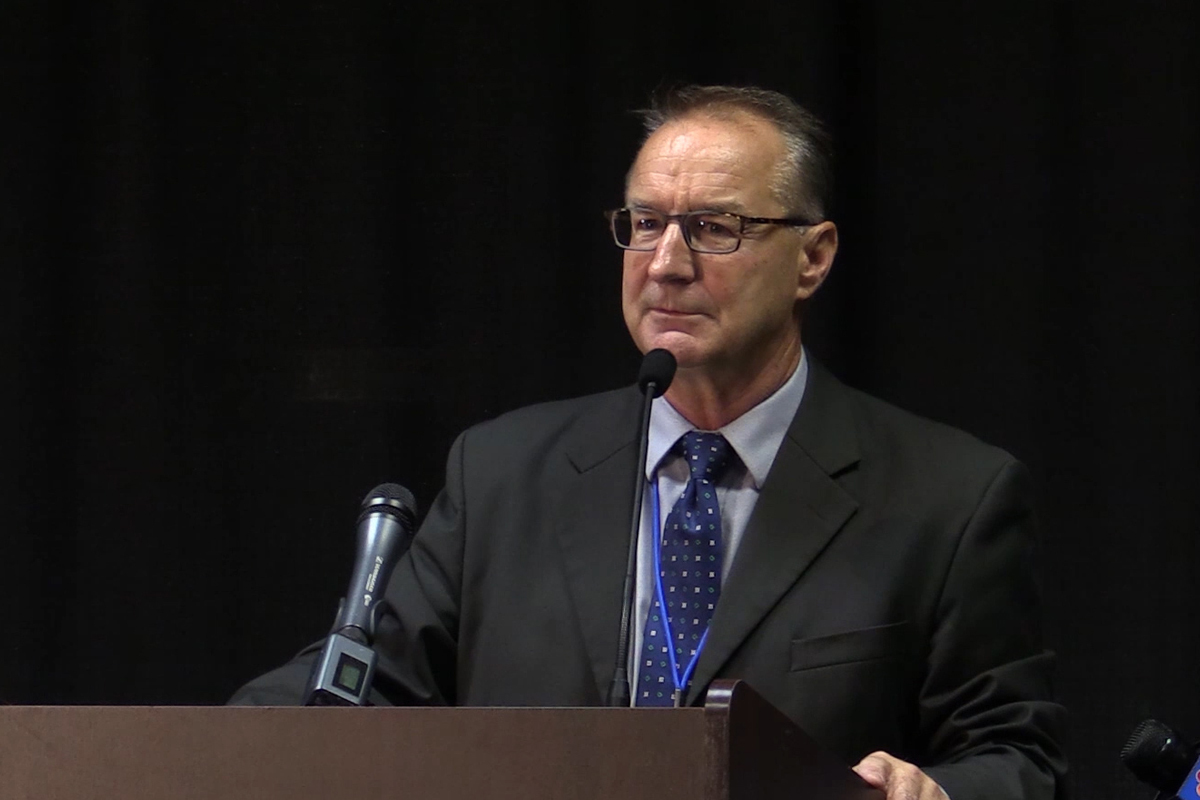 "My work has touched on a lot of things through the years," he said. "I would say, generally, a lot of my work through the years has focused on creating a stable environment for rural telecommunications companies so that they are in a position to continue to invest in their network and feel confident that they are going to be in a position to recover those investments and at the same time earn a return that allows them to operate a successful business."
Going forward, he anticipates a lot of issues that rural carriers and the association will face are likely to involve the cost of interconnections in the Internet Protocol space. The industry is in a good place, though, he said.
"It's just amazing to me what our members have been able to do. In this pandemic, the importance of what they do is just elevated and so obvious. The things they've been doing to keep people connected and provide distance learning to students and all that is something to be really proud of," Coit said. "I couldn't have been luckier or more blessed than to have gotten together with this group."
SDN is a leader in providing business internet, private networking and cloud connectivity to businesses and organizations in communities such as Sioux Falls, Rapid City, Worthington, and the surrounding areas.