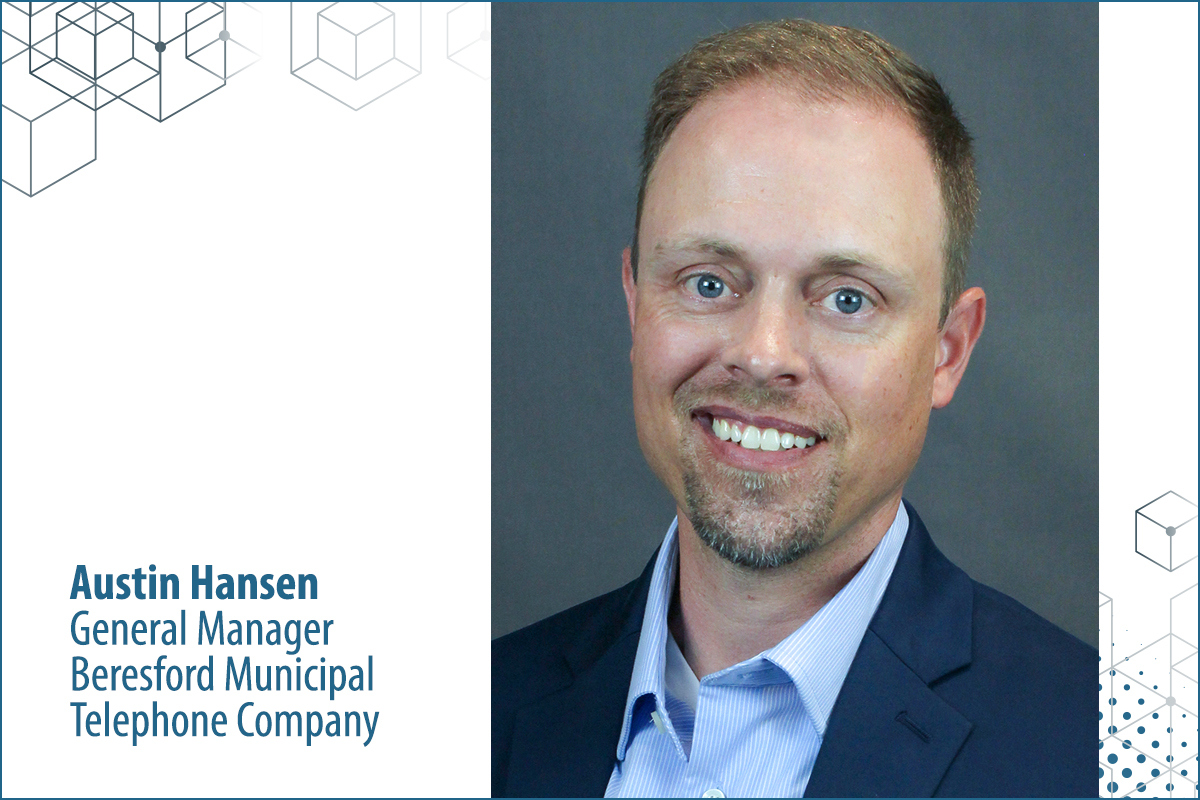 Beresford native Austin Hansen began his telecommunications career while in high school. He worked at the Beresford Municipal Telephone Company (BMTC) as part of a School-to-Work program.

"The technology side interested me. I buried cable, got to work on trouble-shooting and got to know how the telephone company works," he said.
That experience piqued his interest, led to a career in the industry and a leadership position at BMTC. Hansen was recently named the new General Manager, replacing his uncle, Todd Hansen, when he retired.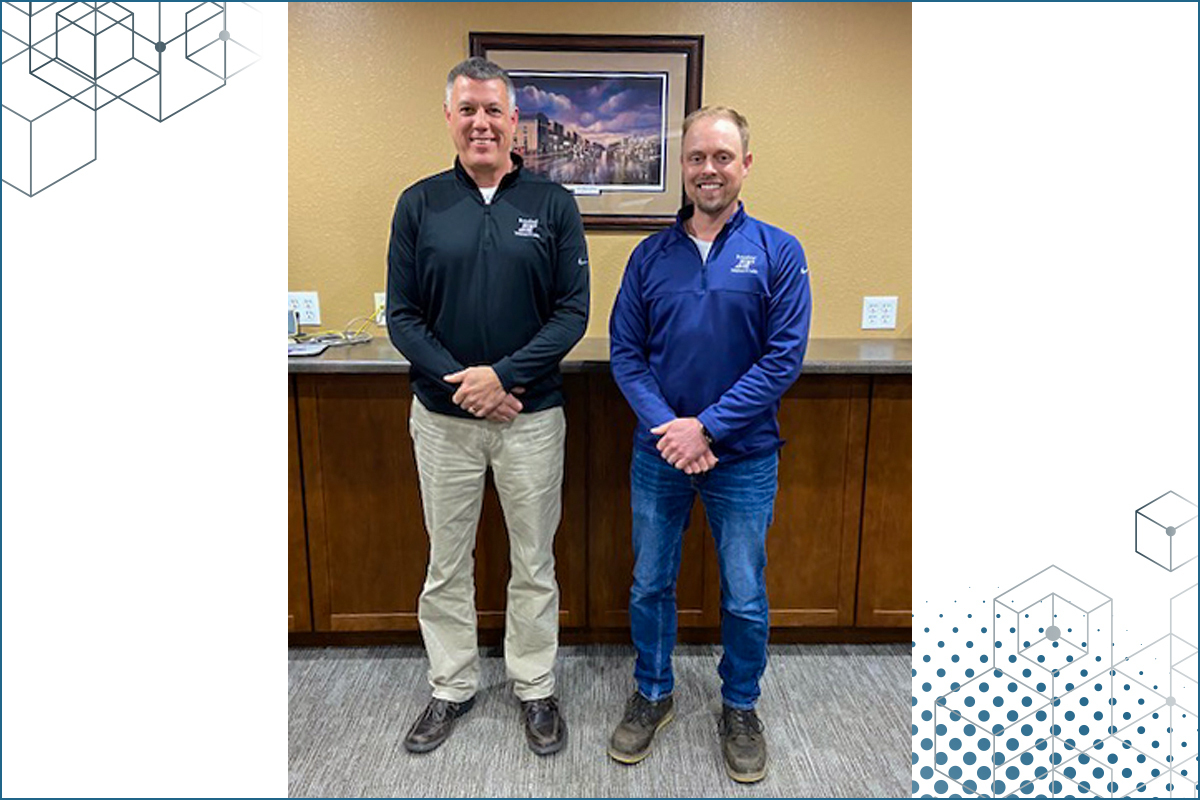 Back to that work program. Hansen continued to work at BMTC when it was over and went on to Mitchell Tech to earn a degree in telecommunications. He spent the first 12 years of his career working for a telecom company based in northwest Iowa and gained experience in the field, helping build outgrowing communities across the region. However, he says he always had a goal of getting back to Beresford and returning to work for BMTC.

That opportunity came in 2015 when the company hired him as a central office technician. He eventually moved up to COE foreman, essentially managing operations.
Hansen remembers being asked during his interview where he wanted to be in 10 years. His answer: general manager. He's achieved that goal – about four years ahead of schedule.
"Moving up in the company was important to me, I knew that when I first interviewed," he said. "I wanted to keep progressing. I wanted more responsibility and the challenge of the role was intriguing."
BMTC is one of SDN Communications' 17 member-owner companies. But BMTC is unique in that it's municipally owned. It serves customers within the city limits of Beresford. Instead of an elected Board of Directors, the company is governed through the municipal structure: the mayor and city council. Staff also works with a council committee to vet issues and budget items before bringing them to the full council for approval.
Today, Hansen says BMTC is much more than "just" a telephone company.
"We have seen our bandwidth growth steadily increasing every year," he said. "All of our growth is driven by that."
Hansen's strengths definitely fall on the technical side of the industry. He spearheaded BMTC's fiber-to-the-home project, which started in April 2020. Hansen and the entire department have been working hard to get the customers moved to fiber optics and the fiber project completed.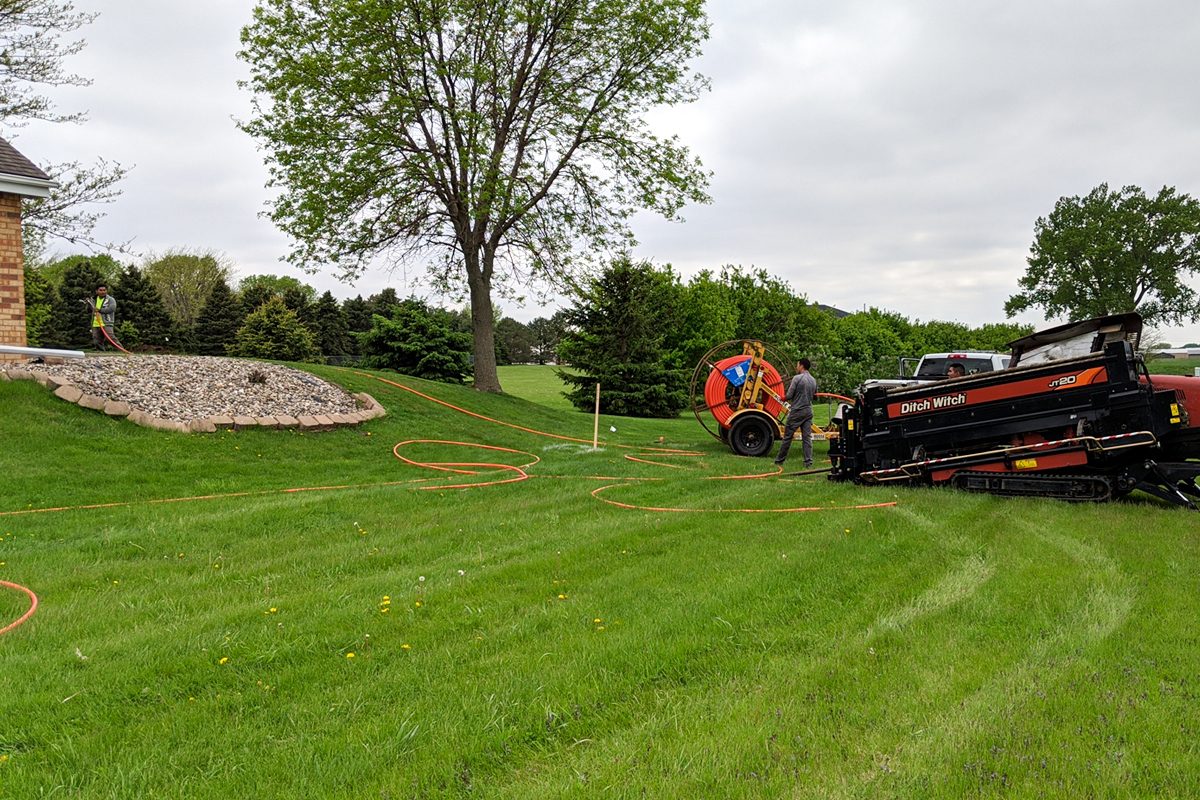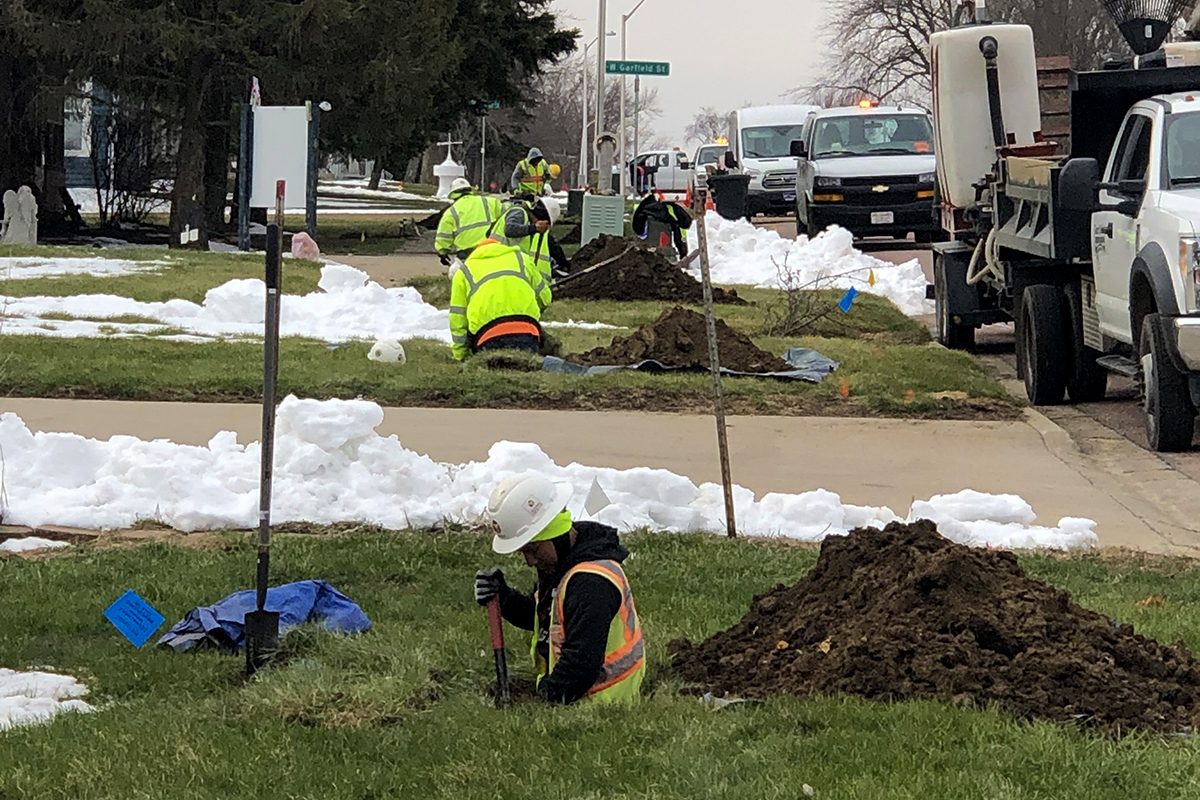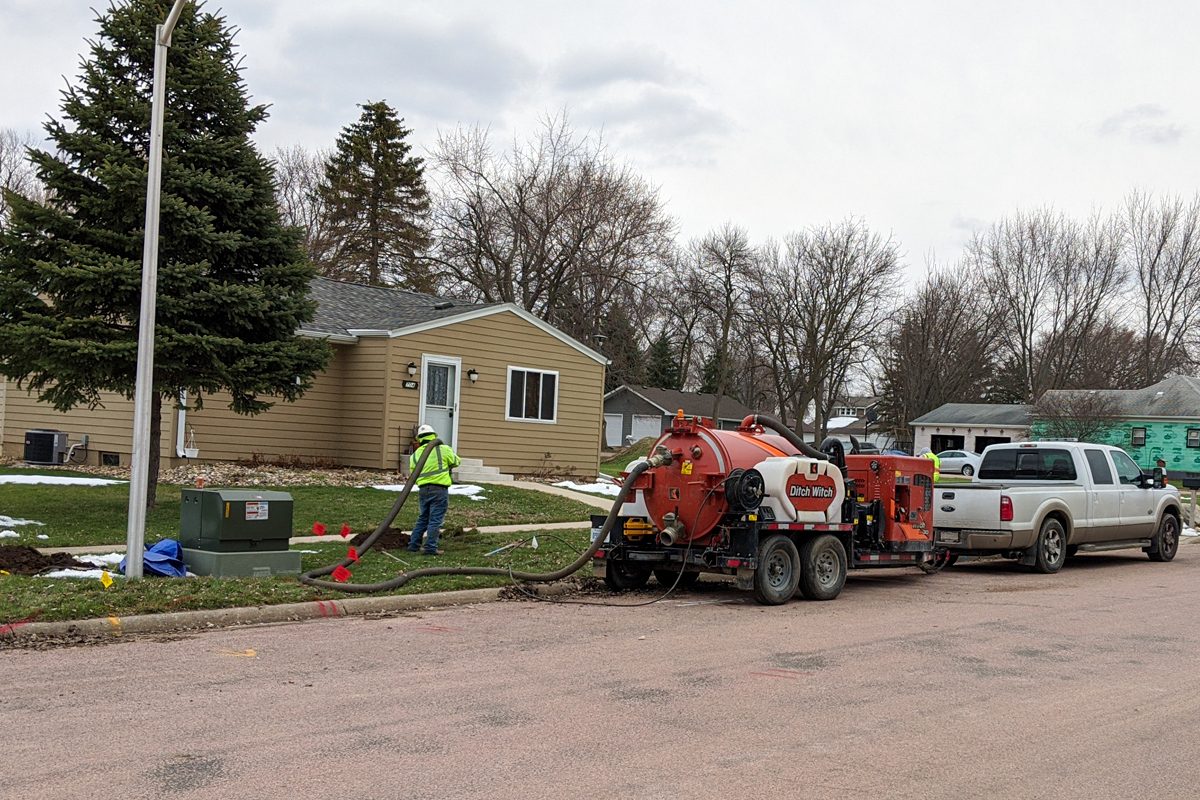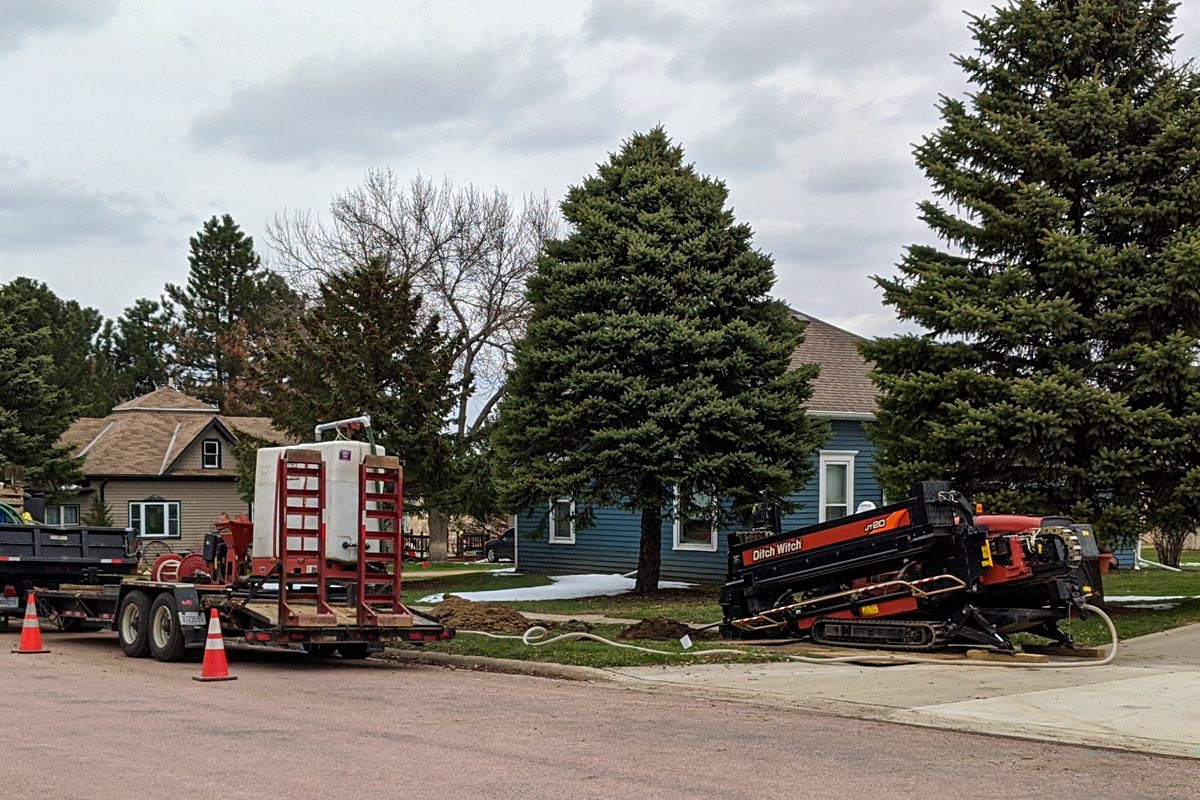 Prior to adding a 100% fiber network, customers relied on DSL, which restricted speeds due to distance limitations. Some locations were incredibly limited, which hindered development. He says it was frustrating to have to tell potential customers they were maxed out for speeds simply based on their home's location.
"We had been saving money up and knew as a department what needed to happen," Hansen said. "It was necessary to make the jump to provide and bury all the fiber. Our mayor was on board. Our council committee was on board. They were all receptive and said, yes, this is a good thing; this is progress. Now when anyone calls in and asks about service, we've got it."
The soon-to-be-completed project has already had a positive impact on customers, who started moving over to the new fiber network last fall. COVID-19 slowed some of the work and there have been a few delays in equipment arriving, but the last batch of residential connections have been completed with just a handful of business customers remaining.
Industry-wide, Hansen said maintaining reliable broadband services is key. BMTC customers also benefit from SDN's network. Hansen is grateful for the relationship with SDN, which he refers to as a big family.
"We have SDN to do the heavy lifting on a lot of big projects. I just think that if we weren't a member company, how much more work would it be for all of us? It's great to have that relationship," he said. "SDN looks out for us and for our customers. It's a huge value."