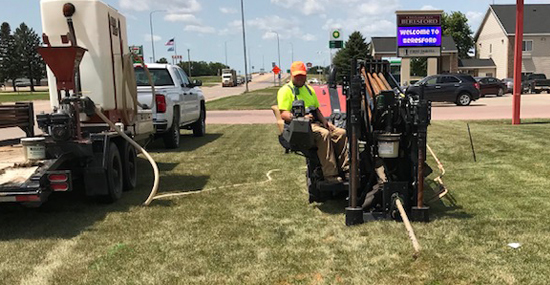 ---
FOR IMMEDIATE RELEASE: May 14, 2019
Todd Hansen, Beresford Municipal Telephone Company

BERESFORD, SD - The Beresford Municipal Telephone Company will invest about $5 million to significantly upgrade connectivity for internet and phone services. Replacing approximately 70 miles of copper wiring with state-of-the-art fiber optic lines will bring world-class internet speeds and reliability to business and residential customers throughout the community.
Construction is expected to begin this fall and take about a year to complete.
Fiber connectivity is no longer a luxury for progressive communities; it's become a necessity, Mayor Nathan Anderson said.
"This is really a game changer for us," Anderson said. "Fiber is really going to help us to recruit and retain people to come, live, work, play and spend in Beresford. It's potentially going to open new opportunities not just for residents, but also for businesses."
Improved infrastructure also will improve public services, such as emergency communications.
Todd Hansen, general manager of Beresford Municipal Telephone Company, or BMTC, said the community has simply outgrown the level of service that its good but outdated network can provide.
"Our copper infrastructure has supported our many services over the years, but fiber optic cable improves speed, provides stability and will increase bandwidth. Fiber will also give us the ability to support future technologies," Hansen said.
The fiber-to-the-premise project will provide residential as well as business customers access to internet speeds of up to a gigabit. A gigabit of service offers far more data-moving capability than any consumer presently needs, according to experts. But no one knows what future advancements in technology might bring.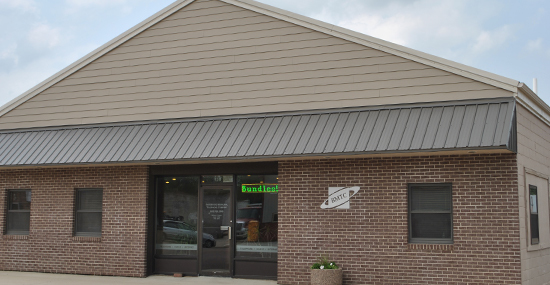 It's nice to see another rural telecommunications company in South Dakota commit to a long-term infrastructure improvement that will help people keep up with evolving broadband needs, said Rich Coit, executive director of the South Dakota Telecommunications Association.
"I think that's a great thing for the City of Beresford to upgrade to fiber. Giving themselves more robust broadband infrastructure is very critical to employers in the community and will be incredibly important to all consumers, whether business or residential," Coit said.
BMTC belongs to the SDTA, which advocates for the state's rural, broadband providers. It is also a member-owner of Sioux Falls-based SDN Communications, which provides the fiber connectivity that links Beresford to the region and beyond.
BMTC's affiliation with SDN and 16 other SDN member companies in South Dakota provides BMTC a competitive advantage, Hansen said.
BMTC is one of three city-owned telecommunications utilities in South Dakota. The other two are in Brookings and Faith.
Beresford, which has a population of more than 2,200 people, serves nearly 1,000 telecommunications customers. That includes 770 internet customers, 526 phone customers and 508 cable TV customers. Like other telecommunications businesses, BMTC is providing increasingly more internet services and serving fewer landline phone customers.
Plans to improve BMTC's network comes at a time when Beresford is poised for growth. Three developers have acquired land to build apartments, twin homes and single-family houses, Anderson said.
"We want to remove any barrier that we have control over that someone may have when they consider moving to Beresford. Since we are the municipal provider of internet and telephone and cable, we want it to be the best," Anderson said.
As new technologies have been developed, customers increasingly have requested faster internet speeds, and BMTC has responded. In March, the Beresford City Council approved plans to upgrade the community's network to fiber.
A 2018 report, titled, "Connecting South Dakota's Future: A Report on the Deployment & Impact of Rural Broadband," points out that the internet has become a central marketplace for the exchange of goods and services. It also has become an important forum for socializing and entertainment.
The connectivity study, which was compiled for the SDTA, highlights substantial investments that rural telecoms have made to upgrade the communications infrastructure in the state. In recent years, rural telecommunications companies have invested several hundred million dollars in fiber optic lines and related improvements.
The connectivity report also pointed out that as of 2017, more than 65 percent of the SDTA member companies' customers were served by fiber to their homes or businesses. In contrast, a national survey in 2016 found that just over 40 percent of rural companies' customers were being served by fiber-to-the-premise.
The upgrade in BMTC's infrastructure will bring service in Beresford up to a level that will compare favorably with the level available anywhere in the nation, officials said.