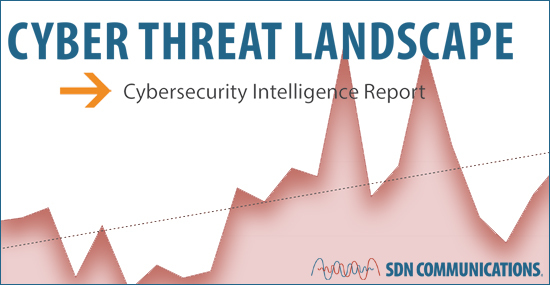 ---
We in the Upper Midwest like to think that we live in a relatively safe part of the world. To a large degree, that's true. Murders, for example, are not everyday news. They're infrequent enough to command quite a bit of news attention when they do happen.
The Upper Midwest is not a safe haven when it comes to cyber risks, however.
Online criminals have little regard for jurisdictional borders. They operate nationally and globally. A business based in Sioux Falls is as susceptible to an attack as a business anywhere else in the United States.
Indeed, small and midsize businesses in the Upper Midwest might be especially attractive targets for attackers because of perceptions that they might not be as well protected as their more urban counterparts.
The fact that the Midwest is not a safe zone is among the takeaway points in SDN Communications' Cyber Threat Landscape Cybersecurity Intelligence Report for the first half of the 2019 calendar.
The twice-yearly report, which used to be published quarterly, is available to the public at no charge using the button below. The report includes some of the latest regional data from SDN's Managed DDoS Protection and Managed Firewall services, and it puts the data in a larger context.
In a note about global trends, the newest report quotes a threat report from NetScout.com about the mainstreaming of cybercrime.
"Geopolitical adversaries increasingly target one another using cyber tactics ranging from malware and DDoS attacks to social engineering and misinformation," according to NetScout Systems.
"That's something we've observed regionally as well," says Theron McChesney, business intelligence, research and analytics supervisor at SDN.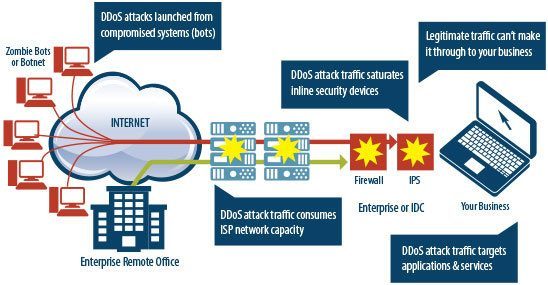 SDN's Cybersecurity Intelligence Report for January through June indicates that common threats, such as DDoS attacks, remain active in the region. DDoS is short for Distributed Denial of Service, a form of attack in which a targeted computer network or program can be slowed or overwhelmed with malicious, electronic traffic.
DDoS attacks increased 66 percent from the first half of 2018 to the same period in 2019, according to the report. The average duration of an attack decreased, but the size increased. SDN detected more than 2,120 high-alert DDoS attacks during the first half of the year. The count is on pace to easily exceed 2018's full-year total of 2,759.
Meanwhile – and this is a startling statistic – SDN Managed Firewalls blocked or flagged 41 percent of all traffic in protected networks because it was suspected of being malicious or spam. That total is up from the first half of 2018 when the devices stopped or flagged 32.8 percent of traffic.
Consider that for a moment. More than 40 percent of all network traffic is, at best, unwanted. At worst, it carries malware that could create serious problems for the receiving organization.
As SDN's reports consistently indicate, business organizations' networks are under constant attack. The growing volume of problematic traffic threatens the well-being of a lot of businesses. Deploying good firewalls and keeping them maintained and updated has become an indispensable component of any cybersecurity strategy.
DDoS protection remains important, too, because attacks can be purchased cheaply on the Dark Web and launched easily, even by people without much technical knowledge.
The Cybersecurity Intelligence Report identifies specific cyber threats that have been active in South Dakota or southern Minnesota and highlights other trends that might help organizations update their cybersecurity strategy.
Visit the Cyber Threat Landscape Report Archive for full access to all of our reports.
SDN Communications is a regional leader in providing broadband connectivity and cybersecurity services to businesses in communities such as Sioux Falls, Rapid City, Worthington, and the surrounding areas.