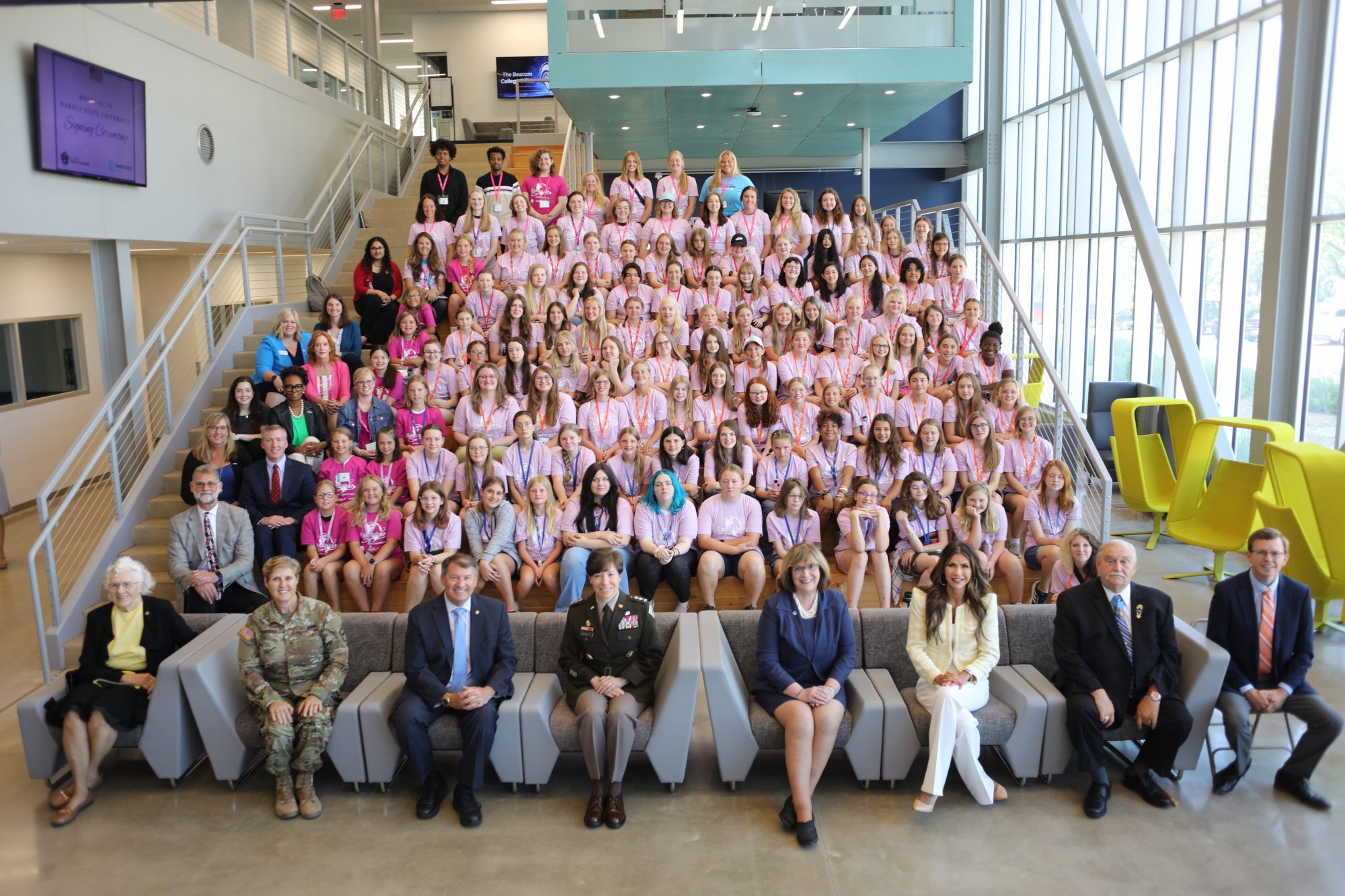 "Mom — you've had a speeding ticket."
This was just one of the things my daughter Emerson learned at the 2023 GenCyber Girls camp at Dakota State University. Thankfully (for me, at least), the culmination of the knowledge she gained is more applicable to future classes and potential future careers in cybersecurity.
Em was one of 120 sixth through ninth graders from across the country who attended the camp at Dakota State University, which is partly sponsored by SDN Communications. This is the largest girls-only residential camp of its kind in the country and is now in its ninth year. The weeklong camp is completely free to attend, and housing and meals are also provided to all campers at no charge.
Emerson learned some coding in her sixth-grade computer science class. While she enjoyed the class, her main motivation to go to camp was to spend time with her friend (and camp roommate) Elizabeth. At this point in life, Em is interested in becoming a doctor; she ranked her interest in cybersecurity a 2 out of 10 before camp. After camp she bumped her interest up to a 7 out of 10.
Dakota State CybHER camp covers coding, AI, cybersecurity
After she told me about her week at camp, I think I want to work in cybersecurity, too. Emerson and her fellow campers didn't just get to watch — they got to do. That included soldering — they welded a small bug night light and used a photocell resister to light it. They also studied cryptography, which had students working to decipher or encode messages. And they coded, using Python language.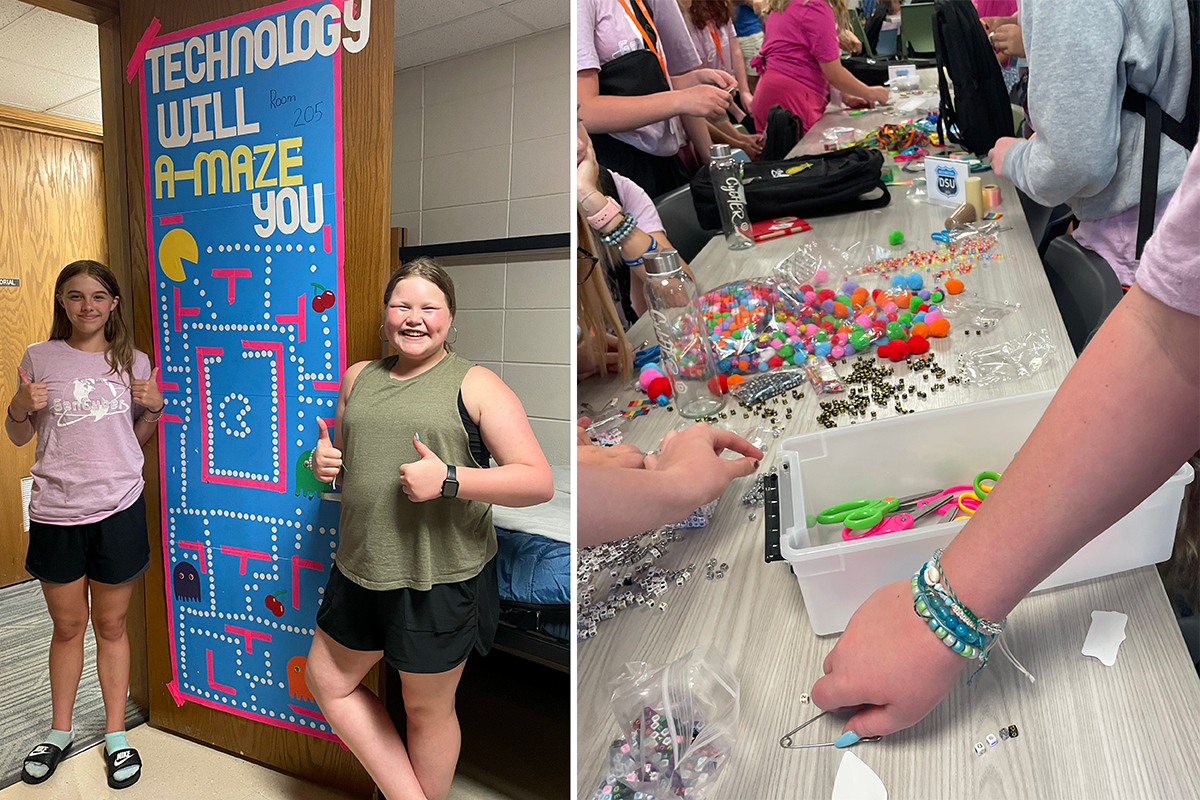 "It would have been difficult if I didn't already know about it. Some kids had never coded before and other people were masters at it, so it was a mix," Em said. "I liked Python, but JavaScript is easier for me, it's just a preference. I think it's cool that they can teach us that in middle school."
Python? JavaScript? Not your typical camp experience. And then there's artificial intelligence.
"There're three different kinds of AI — narrow, general and super intelligent. We are currently at narrow and heading on to general intelligent, will get there in the next one to four years," Em told me. "This was my favorite. I thought it was cool because it's going to be our future. AI is taking over; it's becoming more and more popular and becoming more dependent. For jobs, you can run AI nonstop, and it doesn't need to be paid."
ENJOY THE UPTIME: Learn more about SDN's business internet service
While Emerson isn't necessarily interested in a career in cyber now, she can see how it can be beneficial in nearly all jobs.
"I feel like the use of robots is going to keep on growing, and learning about this and having knowledge on how to use it is important," she said. "The medical field is one day going to use more robots because it's easier and more efficient."
Another class emphasized social engineering. Campers used public information sites to look up people, like parents married/maiden names, employment and any speeding tickets. They also learned how searches can go from legal to illegal very easily as well as how to keep passwords safe and how to hack — but it takes a long line of code to do it and you can get in trouble for that, Emerson said.
My kids' school district has emphasized privacy and ethics in cyber safety for years. This has helped them prepare for classes in middle and high school, as well as the responsibilities of using smart phones and the internet. Research shows that middle school is where many students develop career interests, the team from CybHER told me. By engaging middle school girls in a cybersecurity curriculum through hands-on activities and not just lecture-based learning, they hope they will be more interested in pursuing a career within the cybersecurity field.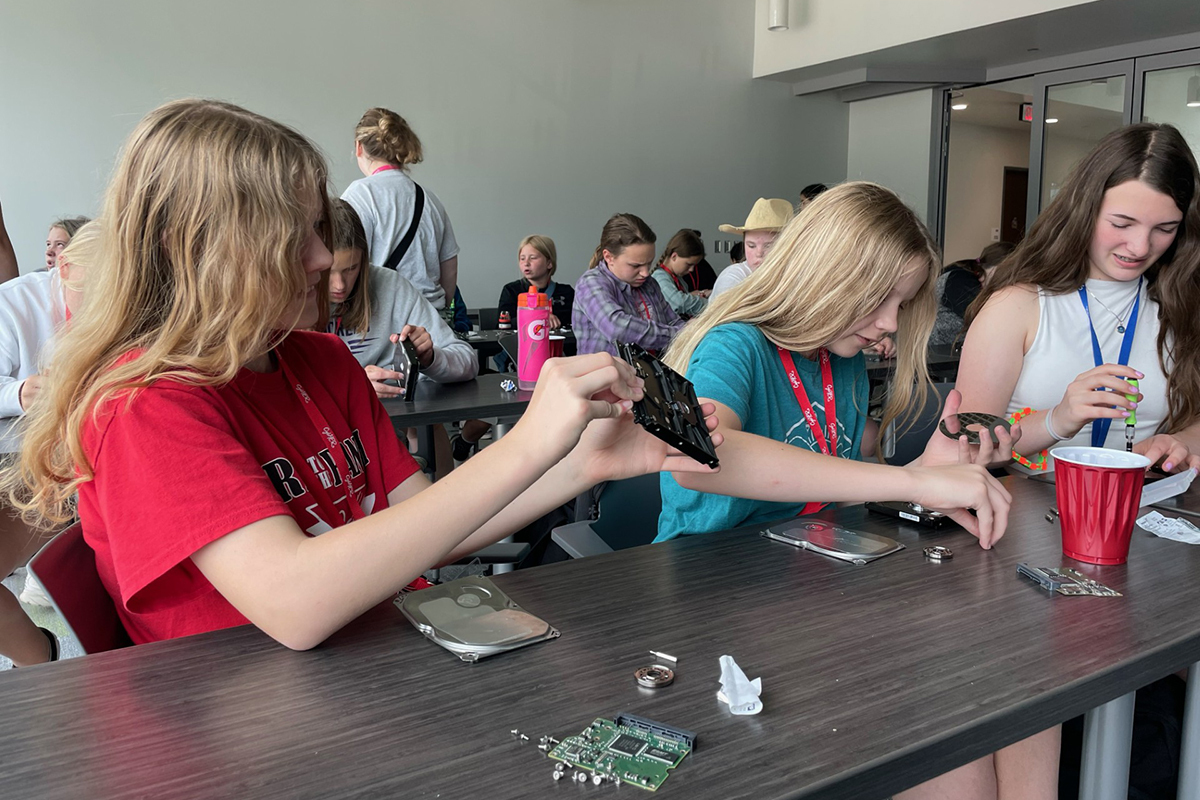 CybHER camp teaches computer skills, leadership
The first thing the campers were exposed to emphasized growth opportunities in the cyber field and showcased women in leadership roles — DSU and ArmyCyber (ARCYBER) signed an Educational Partnership Agreement (EPA) and held the ceremony at DSU. The two main speakers were Lt. Gen Maria Barrett, Commanding General of the U.S. Army Cyber Command, and South Dakota Gov. Kristi Noem. This is the first partnership of its kind for ARCYBER.
"My biggest takeaway from the signing is that this is the only place that has a cyber lab for the military," Emerson said. "It's important because it's the start of a new defense for the U.S. on cyber."
Barrett, Noem, and U.S. Senator Mike Rounds explained the significance of this agreement to the campers, and described what doors the EPA can help open for rising cyber careers in these students' future. And for Emerson, that holds true.
Many South Dakotans have heard about the cool things happening in the cyber realm at Dakota State for years. DSU is home to the Madison Cyber Labs (more commonly referred to as MadLabs), a cyber research and development hub with labs and institutes that explore and advance technology application, which also impacts workforce development, business expansion, economic growth and policy across multiple fields. In 2022, DSU announced a $90 million initiative to grow cyber research in the state by expanding DSU's Applied Research Lab in Sioux Falls. The ARL is expected to grow cyber jobs in South Dakota. And reaching out to middle school students like Emerson is another great way to grow this sector.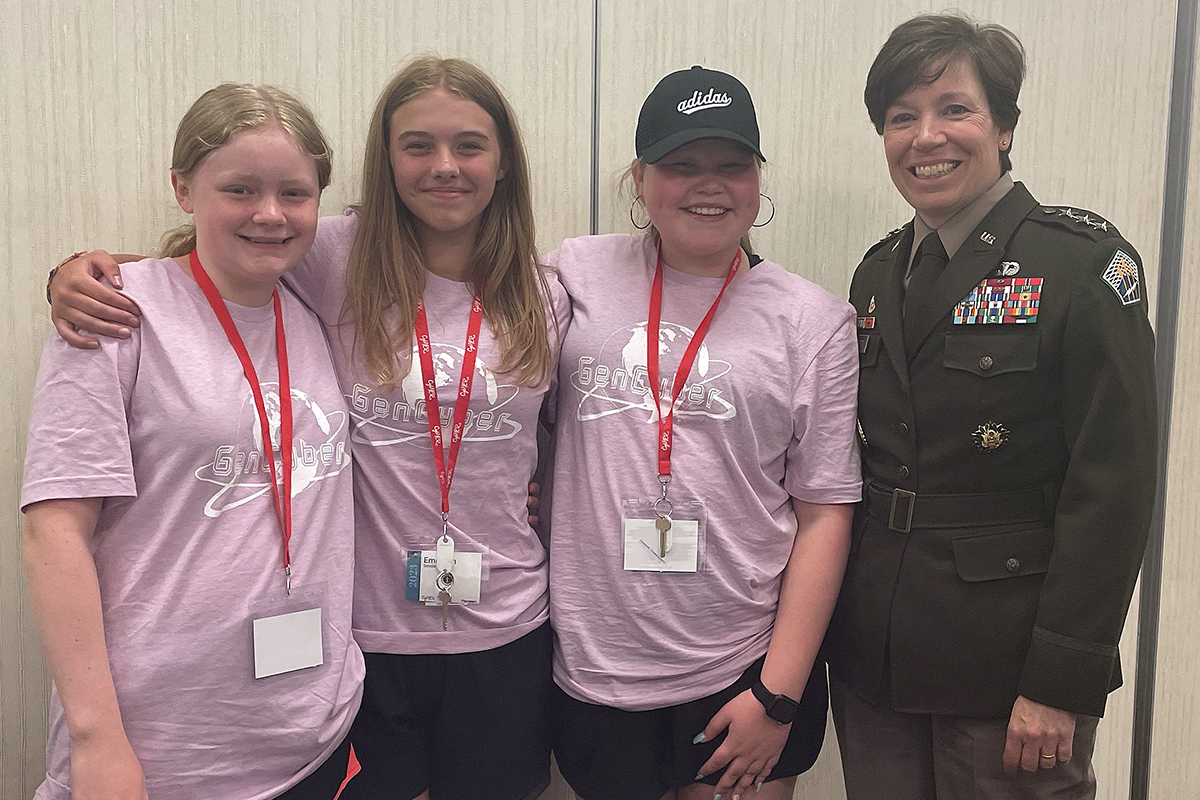 The camp wasn't all about classroom time, however. Emerson also got to do an escape room, movie night, painting, a talent show and game night. She enjoyed the overnight experience at the university, from staying in a dorm room to the food to social activities to runs around campus so she could add miles to her running club competition. She and her roommate won the door decorating contest. And she also participated in the camp talent show, singing Taylor Swift's "You Belong With Me," which somehow turned into an all camper sing-along.
"I think it's really cool, especially since we're able to do it in South Dakota and at such a cool university that's meant for cyber and with really smart people teaching it," Emerson said.