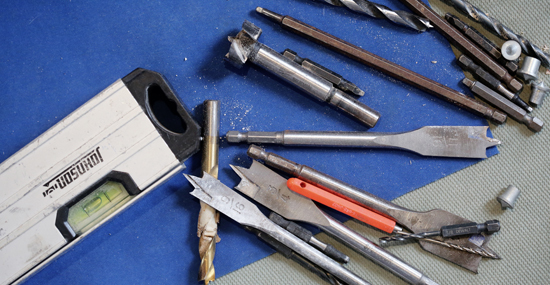 One of the newest employees hired by Kennebec Telephone Co. Inc. has to drive 40 miles to work, one way, because he couldn't find a closer home for his family. Kennebec and neighboring communities in central South Dakota don't have much open housing to offer new residents.
Housing shortages are slowing economic growth in many cities across South Dakota, especially in small towns that are fortunate enough to be growing. But businesses in communities without decent housing options face serious challenges in recruiting and retaining workers.
SDN Communications has teamed up with Avera Health to explore the problem and encourage communities, businesses and other stakeholders to get together and find solutions. SDN and Avera, which are both based in Sioux Falls, share an interest in the issue because they both do business across South Dakota and into neighboring states.
SDN and its 17 member companies provide broadband connectivity and telecommunications to much of South Dakota. Their network, which is expanding into southwestern Minnesota and northern Iowa, also connects with similar communications systems in other states in the region.
Avera, meanwhile, provides health care services in 86 counties in South Dakota and neighboring states.
Executives with SDN and Avera have met in recent months with representatives of local communities, other businesses and program officials. Neither SDN nor Avera envisions creating new grant programs to build houses. They're studying the issue, bringing together interested parties and helping identify possible solutions. Some of the answers probably already exist in government or civic programs.
The problem will not be solved overnight, she says, but bringing people together from around the state to address the problem is a good start.
Rachael Sherard, senior vice president for rural health services for Avera, agrees. Workforce development and housing shortages are huge issues in many small communities that Avera serves, Sherard says.
"Each rural community is different, so each solution will be different," she says. "Rural communities have always been very important to Avera. This is one more avenue we can take to help rural communities develop and thrive."
Kennebec is good example
Rod Bowar, owner and general manager of Kennebec Telephone, says coming up with housing for new employees has become a major issue in towns such as Kennebec. His hometown has a population of about 240 people, but it is growing, largely because the South Dakota Wheat Growers is building a shuttle loader grain handling, fertilizer and agronomy facility.
A recent housing study conducted for the community projected that Kennebec would grow by 10 people and six households from 2015 to 2020. Lyman County, meanwhile, is expected to gain 59 households and 139 people.
Kennebec Telephone, or KTCI, is an SDN member company and a diverse business operation. In addition to providing phone, Internet and TV services to customers, it offers excavation, electrical, computer, welding and auto-repair services to area residents.
The company has about 40 full- and part-time positions, but about five of the jobs are open. In addition, Bowar recently counted newspaper listings for 27 jobs in the county.
Attracting applicants for jobs in communities is especially challenging when housing options are limited, he says.
"It's one of our major issues. You've got to work really hard. If you're interviewing, you almost have to have a place in your back pocket to offer them," Bowar says.
He actually deploys that strategy, to the degree that he can. His company or Bowar and his wife have purchased several houses that have become available in Kennebec. They fix up the houses, and then rent or sell them to employees.
"I'd just as soon not be in the housing business, but I don't really have a choice," Bowar says.
Even with his efforts, housing options in Kennebec remain tight.
Last summer, two developers built a complex with six, two-bedroom apartments. The units went on the market Sept. 1 and were all rented by Sept. 13, Bowar says.
Two trailer houses and one older, small house currently are the only open, residential options in town.
Other communities identified with housing needs so far include Parkston and Gettysburg. No doubt, others will be added to the list.
SDN and Avera hope to serve as facilitators and partners as community leaders and local industry stakeholders continue to explore strategies to update and expand housing options.