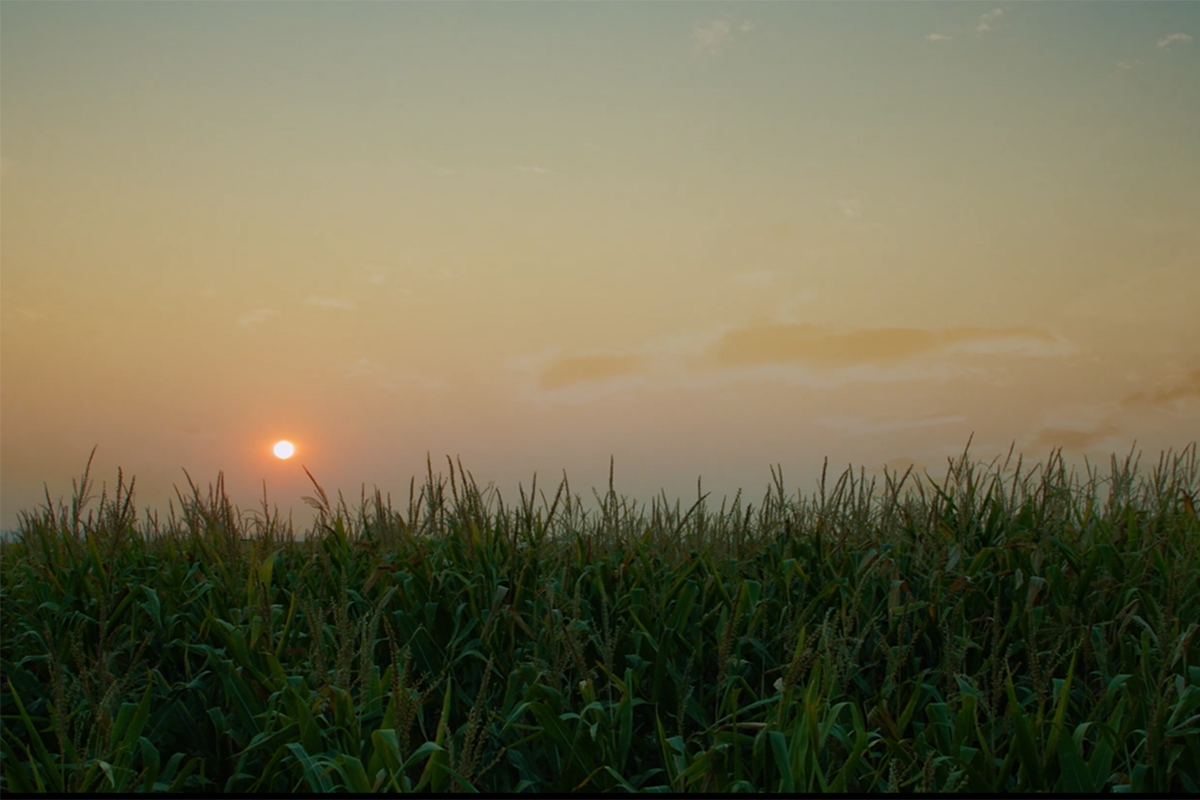 Where there's light, there's potential.
The potential to start a new business. The potential of getting a degree. The potential of connecting with your patients remotely.
SDN Communications helps make all those possibilities a reality through its business internet service and more than 50,000 miles of fiber across the region.
It's a network that people use dozens of times a day without even knowing.
"That's the beauty of UPTIME," SDN Communications CEO Ryan Punt said. "It's ready and waiting when we need it. And we know we're at our best if our customers don't notice it at all. But there are times when we need to get people's attention – when UPTIME needs to inspire action."
That's why SDN Communications partnered with Sioux Falls ad agency Fresh Produce to tell its story through an anthem video.

"An anthem video is just what motivates us to do what we do," Fresh Produce creative director Kyle Jameson said.
The SDN Communications marketing team started working with Fresh Produce in the spring to develop an idea. This week, after months of work, 15 shooting locations and six hours of footage, SDN is unveiling a two-minute video that tells its story.
OUR ANTHEM: Learn more about what powers SDN
"The video was created to spark great conversations, to add energy to our meetings, and to show people what we mean by UPTIME," Punt said. "Most importantly, it will inspire people to reflect on the immense potential that's ready and waiting for their best ideas and biggest ambitions."

An anthem video powered by light
Light powers SDN Communications' fiber internet, so it was fitting that Fresh Produce and SDN put light at the forefront of its anthem video.
It starts with the sun starting to set on a South Dakota cornfield, then shows the sun peeking through the trees in the Black Hills and over the shoulder of the Dignity sculpture in Chamberlain. Light is always present at SDN, even in darkness.

"(SDN's internet) can be fast and reliable and great but it's only as good as what people do with it," Jameson said. "Otherwise, it just sits there. It was an idea that was really interesting to me."
As the sun finally sets on the opening segment, the camera pans downward and into the ground, where SDN fiber internet bursts out "to serve the big ambitions of our small towns" and "expand opportunities in our growing cities." All the while, streets in Dell Rapids and Garretson are shown, along with the Arc of Dreams in Sioux Falls.
The Fresh Produce team added the SDN wavy red and blue lines in post-production to represent the company's logo and fiber internet delivery, but all the other light in the video is from practical effects.
'Where there's potential, there's UPTIME'
SDN's large network and reach of its 17 member companies created a lot of requirements for the video from the SDN marketing team.
Vice President of Sales and Marketing Ryan Dutton said it needed to show the state's geographic diversity to represent its member companies as well as shots highlighting five of SDN's biggest customer verticals (manufacturing, healthcare, financial, agriculture and education).
Each of those shoots took a few seconds in the video but required hours of work to get the perfect backdrop and interaction of light.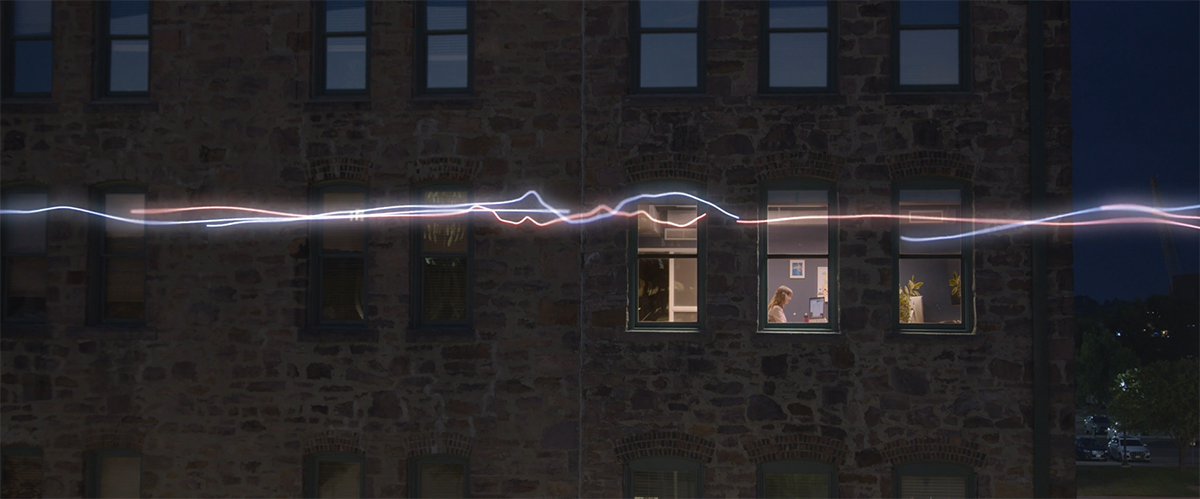 SDN's video concludes with an employee at a downtown Sioux Falls office building walking into her office. She turns on the lights and sits down at a computer with SDN's waves going through the scene, ready to open a world of potential.
"The network is ready and waiting for you," Jameson said. "Even in these spaces when there is no activity."
No activity, but infinite possibilities, which the video's final line brings home. "Where there's potential, there's UPTIME."