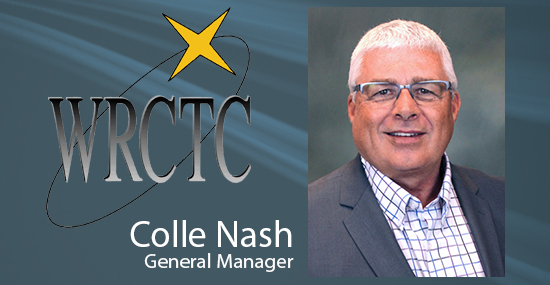 Colle Nash is a business leader with a unique vantage point.
He's the general manager of the West River Cooperative Telephone Company in Bison, S.D. He's also the general manager of Grand Electric Cooperative Inc., which also is based in Bison.
In addition, Nash is one of the newest members of the SDN Communications' nine-member Board of Managers. The nine members represent the 17 independent telecoms in South Dakota that own Sioux Falls-based SDN, a regional leader in providing broadband connectivity and cybersecurity services to businesses.
Bison, the county seat of Perkins County, has a population of about 330 people. The town was named after the large animals that once roamed the region. The two co-ops in Bison that Nash manages serve similar but different areas. Their markets start in the northwestern corner of South Dakota and lap somewhat into neighboring states.
WRCTC is the younger of the two companies; it was incorporated in 1953. It provides 3,312 access lines to customers scattered over about 6,400 square miles. The co-op's primary services include telephone, high-speed Internet and digital TV.
Communities served with phone and Internet services include Bison, Lemon, Buffalo, Newell, Meadow, Sorum, Camp Crook, Nisland, Prairie City, and Reva. WRCTC's service area also includes about 140 phone customers in North Dakota.
Members of the Grand Electric Board of Directors served on the committee that organized WRCTC in the early 1950s.
Grand Electric, which was incorporated in 1946, serves 5,185 customer meters scattered over about 10,000 square miles. Its service areas include Butte, Corson, Harding, Meade, Perkins, and Ziebach counties in South Dakota and part of Carter County in Montana.
The two co-ops have a combined total of 45 employees. Some of the employees, such as accountants and customer service representatives, work for both companies.
"We're one of the few that do IT this way. But it's beneficial to both coops, I believe, because we share a core workforce," Nash says.
Nash has served in the dual GM role for about a year. He previously served as manager of telecom services and started working for WRCTC in 1978 as an apprentice combination technician. That essentially means he was a "grunt" who did whatever he was asked to do, he says jokingly.
Through the years, he advanced to other positions, including a stint as director of operations for both co-ops.
The two co-ops do business in parts of three states, which means Nash and his staff work with three utilities commissions. He's dealing with a variety of utility issues, including the challenge of keeping electrical rates down.
On the telecommunications side, to its credit, most of WRCTC's network has been converted to fiber. The company started building out its fiber routes in 2006, and Nash estimates the task is about 95 percent finished.
However, challenges remain in providing good, affordable telecommunications services in a sparsely populated area, he says. Nash is concerned, for example, about the possibility of reduced subsidies from the federal Universal Service Fund, which has in the past has helped rural America provide good telecom services.
WRCTC started offering West River FiberVision, its digital video product, in 2016. It previously offered cable TV to a few communities. Internet TV has expanded the reach of its video services.
WRCTC's next big offering will be Managed Wi-Fi Service, which will give customers wireless access to the Internet in their homes and places of businesses.
Meantime, Nash looks forward to serving SDN. He was nominated and elected to the Board of Managers in May.
"I know that SDN has some challenges, too. I look forward to having a voice. I'm willing to put on my SDN hat and do what's best for SDN and its members" he says.
For more information about SDN, its member companies and their services, visit the Who We Are section of the website.