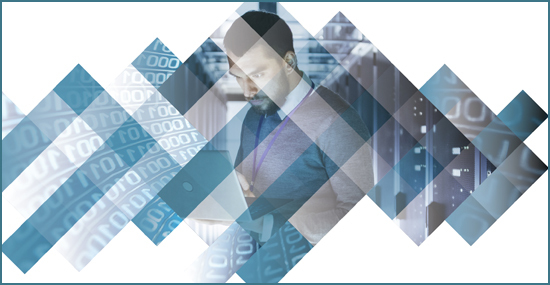 ---
Hackers typically pursue the easiest targets, the low-hanging fruit in the vast network opportunities available to them. To complicate matters for small and midsize businesses – especially those that try to provide their own cybersecurity – the bad guys' tactics don't stay the same.
"Things are always changing, evolving. You have to quickly pivot and respond," said Mike Klein, a managed services data technician at SDN Communications in Sioux Falls. "It's one of those things that you need to stay on top of."
Understandably, keeping up with cybersecurity changes is easier for companies with ongoing access to experts and good, well-maintained equipment. Through its managed service offerings, SDN can provide a high level of protection to companies that might lack IT staff time or expertise.
Managed services, particularly Managed Firewall Service and Managed DDoS Protection, are the cornerstones of SDN's cybersecurity offerings. Other managed service offerings include Managed Router Service and Remote Network Monitoring. Managed Router Service can enhance the performance of networks that use broadband connectivity from SDN. Remote Network Monitoring Service can remotely monitor clients' networks for signs of trouble 24 hours a day, every day of the year
Firewalls get right to the front-line, nitty-gritty of network security. They are small appliances that screen electronic traffic and enforce security configurations to protect networks.
Managed DDoS Protection has a more specific use. It's designed to detect and mitigate Distributed Denial of Service attacks, which are designed to overwhelm and disrupt targeted services. DDoS attacks are an increasing threat to businesses.
"You can't really respond effectively unless you have something in place, ready to respond," said Jake VanDewater, director of network operations at SDN.
Under a managed services contract, SDN provides the hardware and the staff expertise to keep equipment up to date and running effectively. Customers can let SDN worry about the performance of security equipment and focus their attention on their company's core operations.
Outsourcing firewall and DDoS protection enable companies to convert capital expenses into predictable monthly expenses, as well as maintain a high level of risk management.
"Firewalls really go hand in hand with having a secure network," VanDewater said. "We have the expertise. We have a department of individuals who know firewalls. They know firewall configuration. They know the best practices."
VanDewater oversees a staff of cybersecurity experts that includes Klein, and they're adept at fighting evolving threats.
"This is what we do every day. I don't have to work on printers or keep desktops running," Klein said. "I just work on security and get to focus on this evolving landscape."
Managed services are a viable option that could help a lot of companies achieve consistent, reliable and secure cybersecurity protection at a reasonable subscription cost.
To test the effectiveness of their current security infrastructure, VanDewater and Klein suggest that companies in the Sioux Falls region take advantage of a refreshed SDN offer for a Cyber Threat Assessment. The assessment involves the installation of a FortiGate firewall for about a week to monitor a company's electronic traffic. Then, a report is prepared that assesses the performance and effectiveness of the company's existing security equipment.
"We might be able to say, 'you're looking pretty good. You were able to stop the majority of threats,'" VanDewater said.
The cost of an assessment is $500, which is an attractive rate. Similar assessments cost as much as $1,500.
If warranted by the results of the assessment, SDN staffers will help a company craft a better security strategy.
"We really try to fit the solution to the customer to the point that we're sitting down with them and working out what is best for them and their needs," Klein said.