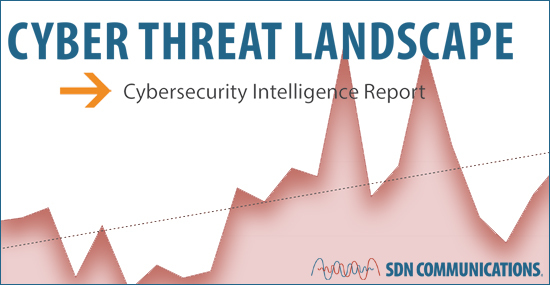 Network hacks spike and dip throughout the year, but SDN Communications' second-quarter 2017 Cyber Threat Landscape Report demonstrates an upward threat trajectory on local business networks.
SDN detected a 21 percent increase since the first quarter in malicious and unwanted traffic averted by its managed firewalls for customers. Sharp increases in malware and viruses were notable. Overall, those traffic types increased by the tens of thousands.
Botnets, infections that remotely and quietly take over internet-connected devices to drive bad traffic to other networks, remained a large, consistent threat through the first half of the year.
Distributed Denial of Service, or DDoS, attacks saw a 3.9 percent climb in frequency. A couple of lengthy attacks in the second quarter took the duration average up to 41 minutes. Some of the increase is attributable to outlier attacks that SDN's DDoS Protection service mitigated.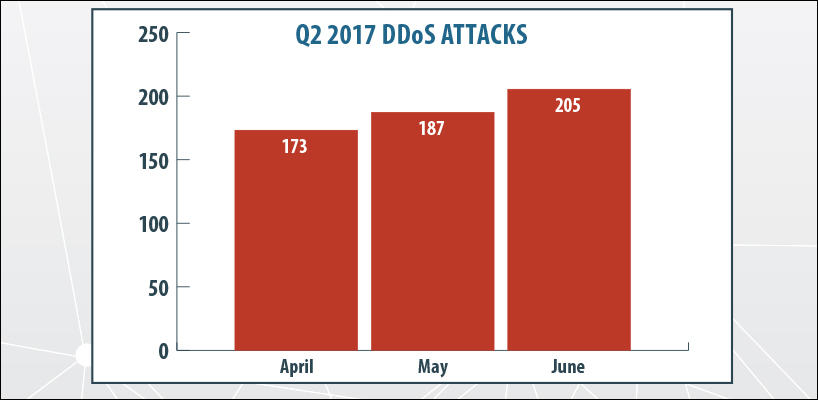 "We saw a couple of attacks aimed at customers lasting up a week in length, but our DDoS Protection was able to successfully mitigate and blackhole that traffic and keep the customer up and running," said Gary Glissendorf, network architect at SDN.
These trends should alert business leaders to plan for improved layered network security, which should include managed services, such as firewalls, routers, and DDoS protection. Managed services take the burden off corporate IT staff and put it in the hands of SDN's cyber threat experts trained in stopping the ever-changing daily threats.
Protecting business networks takes a combination of cybersecurity tools and good intelligence. To help area businesses stay informed about regional cybersecurity, SDN has developed a quarterly Cyber Threat Landscape Report.
Visit the Cyber Threat Landscape Report Archive for full access to all of our reports.