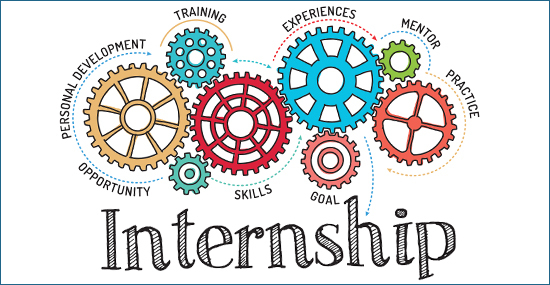 ---
SDN Communications expanded its internship program several years ago, and the results continue to be highly worthwhile.
"We've been very blessed with the interns we've had," said Amy Preator, director of human resources at SDN. "The majority of them have been intelligent, extremely hardworking and more than willing to learn."
Sioux Falls-based SDN presently has five interns on staff and probably will increase the total by two or three people for the summer months, Preator said.
SDN participates in job fairs at area schools, including Dakota State University in Madison, Southeast Technical Institute in Sioux Falls, Mitchell Technical College in Mitchell, and South Dakota State University in Brookings.
Four of the five current interns at SDN are students at DSU, which specializes in computer-related fields of study. Take a look at their school and the area in which they work:
Conor Grevlos, DSU, Business intelligence.
Jared Hinze, DSU, Application development.
Danial Madson, DSU, Managed services.
George Rago, DSU, PC specialist.
Giang Tran, Augustana University, Business intelligence.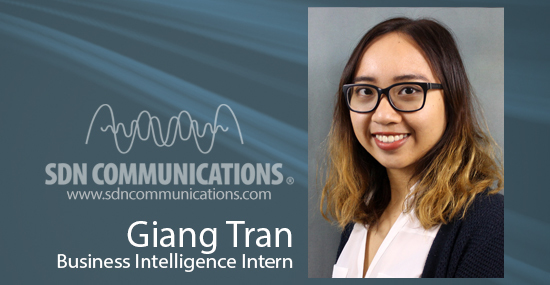 Tran, 22, graduated from Augustana last summer with a double major in business administration and psychology. She began an internship at SDN last October.
She's an international student from Vietnam and works in business intelligence. Theron McChesney is her immediate supervisor. Most of what she does is related to studying the market and identifying potential customers for SDN services.
"I really like what I'm doing right now," she said. "It's been a really good experience for me so far."
Tran said she enjoys the people she works with and the opportunity to participate in company activities.
"SDN has a really good internship program," she said. "I get to do real work, and I have a supervisor following what I do."
SDN expanded its internship program about seven years, with the support of CEO Mark Shlanta. The goal, in part, was to help the company recruit prospective employees in some technical areas. The company also hoped the program would help expose SDN to more young, talented students and provide them with good work experiences in a professional and successful business environment.
The expectations have been met and continue to be met, Preator said.
---
Related blog: Internship program helps SDN find, groom good employees
Related blog: Six interns gaining real-life work experience at SDN
---
Internships help students trying to complete work on college degrees. However, some interns just want work experience. At SDN, all interns get paid and are assigned meaningful work. Plus, it can provide students valuable social and professional experience because they get to participate in corporate activities, Preator said.
"You can like the field, but it can be totally different once you get into a working environment," she said.
Finding good employees with technical skills and the willingness to learn still can be challenging for employers in the labor-tight Sioux Falls area. So, providing internships continues to be among the tools SDN can use to help attract quality, prospective employees.
The program has attracted several interns who've gone on to become full-time employees or contribute to the telecommunications industry in other ways.
"For us, internships are the perfect opportunity for both sides to determine whether they want a long-term relationship," Preator said. "Sometimes in the summer it also helps because employees might be able to take time off, if we have additional manpower."
SDN, which employs about 160 people, is the premier regional provider of broadband connectivity, cybersecurity services and related telecommunications solutions for businesses and institutions.
For more information about internships at SDN, email Human Resources Director Amy Preator. For more information about regular job openings at the company, visit the Careers page.