---
The Sioux Falls Development Foundation considers data centers among the key industries in the community with growth potential.
Data centers are in the top echelon of key industries, along with biomedical, finance and banking, advanced manufacturing, transportation and warehousing, and food processing. That's good company and fitting recognition for a high-tech industry with an increasingly important economic role in storing and protecting business information.
"We've had data centers identified as a key industry for some time," said Dean Dziedzic, vice president of Economic Development for the Foundation. "We're still adamant that they're a good fit, for the most part, because we have good costs for power, and the weather is good for cooling."
The Development Foundation also touts pro-business factors such as the city and state's relatively low taxes, productive workers and the low-risk nature of the region in terms of natural disasters.
Another positive factor Dziedzic mentioned is the proximity of Dakota State University in Madison; the town is about 57 miles northwest of Sioux Falls. DSU specializes in computer management, computer information systems and other high-tech educational fields.
"Being close to Dakota State and its talent pool with the type of students that it is putting out is definitely an advantage for us," Dziedzic said.
Data center operators, including those at SDN Communications and TierPoint, can attest to the many advantages of doing business in Sioux Falls.
TierPoint is one of the nation's leading providers of data center and secure, private cloud services for businesses. The St. Louis-based company has a strong presence in Sioux Falls: two of its 42 data centers are located there. Its other 40 data centers are scattered around the United States.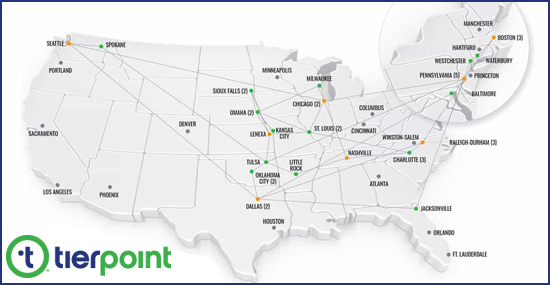 To help serve its clients in the Sioux Falls area, TierPoint partners with SDN, the region's premier provider of broadband connectivity and cybersecurity services for businesses. SDN owns one of the local data centers that houses TierPoint.
The two companies help each other identify and serve customers in the region.
SDN and TierPoint are two of at least three companies in Sioux Falls that offer space to other businesses for critical data and infrastructure.
Several other companies have their own private data centers in the area. That includes Automatic Data Processing Inc., or ADP, which is a prominent national business, and the USGS EROS Center. The Earth Resources Observation Science Center is affiliated with the U.S. Geological Survey, a federal agency.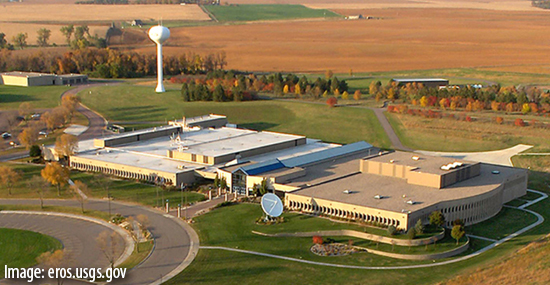 Financial institutions and healthcare facilities, which are prominent industries in Sioux Falls, are among other businesses with extensive data center needs.
With data generation, use and storage on the upswing, Dziedzic expects the data center industry to at least hold steady in the future, if not grow.
Some national trends suggest that demand for data center space and services will increase in smaller cities such as Sioux Falls. So-called edge computing is one of those trends.
Edge computing refers to the practice of pushing computerized applications out from centralized, cloud-based storage hubs to other locations to leverage advantages such as physical proximity. It's a more decentralized approach that, according to experts, is designed to reduce the inefficiencies of moving all information in and out of central hubs in major cities.
Exactly how trends like that will play out at data centers in Sioux Falls is unknown, of course. Regardless, the community has a good base of facilities and the expertise to provide businesses with a high level of data center services, and the community's welcome sign is on.
Learn more about SDN's data center and take a look at its layout map on the SDN Communications Data Center page.
For more information about the city's key industrial sectors and business climate, visit the Sioux Falls Economic Development website.