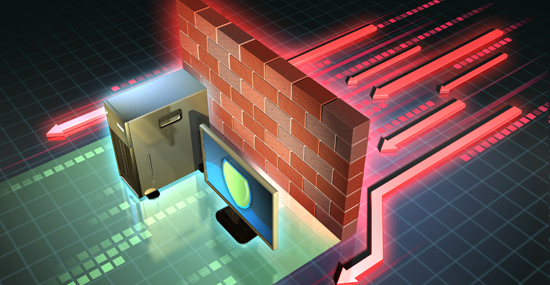 ---
Businesses spend months, even years, earning their customers' trust and confidence. Unfortunately, even close relationships can be destroyed in a matter of days. Data breaches are a major culprit.
In addition to stealing the personal information of customers, employees and partners, hackers can take valuable proprietary information and sell it on the Dark Web. They may also hold the stolen information for ransom.
Organizations that don't keep up with evolving cyber threats and advances in security technology risk more than friendships that might be impossible to rebuild. They're putting the viability of their company in doubt.
Perhaps because of the steady flow of national news reports about data breaches and other cybersecurity problems, more small and midsize businesses are recognizing the importance of good cybersecurity and reaching out for help.
Chris Aeilts, a sales engineer at SDN Communications in Sioux Falls, has noticed increased interest among businesses in SDN's Managed Firewall Service.
Having a good, up-to-date firewall to help identify and block potentially threatening traffic is now a fundamental component of good cybersecurity strategy. However, firewalls can't be installed and forgotten about. To remain effective, they have to be maintained and regularly updated.
"I think most of the interest we've seen lately, from both potential and existing customers, has been from uncertainty about the condition and capability of their current firewall devices. They're also realizing that their IT staff is being asked to create new abilities within their organization and build nimble infrastructures to support growth," Aeilts said.
The reliability of existing firewalls is also driving company inquiries, he said. Organizations that purchased inexpensive firewalls a few years ago now are getting more concerned about security.
"Now they're reevaluating and saying, 'all right, what's really the best? What do we really need in order to be secure?' They're coming to the realization that security is a requirement, and that they have a responsibility to protect customer information," Aeilts said.
Keeping up with cybersecurity changes is easier for companies that have reliable, well-maintained firewalls and access to cybersecurity experts for advice. That's what SDN offers with its Managed Firewall Service.
Under a managed services contract, SDN provides the hardware and the staff expertise to keep a firewall up to date and running effectively. With SDN taking care of their security equipment, businesses are free to focus more attention on their own operations.
Of course, to be secure, companies must also actively train employees and take other precautions. Firewalls are just one layer in the overall cybersecurity plan. They sit at the front line of network security to screen electronic traffic and enforce security configurations.
Without occasionally consulting experts, companies that have fallen behind in their protective strategies and practices might not realize the seriousness of the cyber threats they're up against, Aeilts said. However, existing and potential customers are not likely to react sympathetically if sensitive, personal information is exposed.
"Consumers are placing higher importance on data protection when they choose where to do business," Aeilts said.
SDN recommends that its firewall customers meet with company experts at least once a year to review changes in the threat landscape and business practices. But as a practical matter, keeping up with cybersecurity threats is a daily and sometimes hourly priority at SDN.
SDN uses FortiGate Firewalls from Fortinet, a prominent provider of such equipment. SDN pushes out program updates for the firewalls it deploys as often as necessary to maintain peak protection, Aeilts said.
To maximize protection and help isolate problems that might emerge, companies nowadays typically deploy one firewall at each geographic location. The cost SDN's Managed Firewall Service depends on a variety of factors, including the number of devices maintained, the level protection or service desired from the equipment, and the length of a customer's contract.
SDN shares data on the malicious traffic its Managed Firewall Service filters throughout the year in the Cyber Threat Landscape Report. The report is designed to help educate regional businesses about the threat levels and respond by developing and maintaining an effective cybersecurity strategy.
Use the button below to request SDN's latest Cyber Threat Landscape report and those in the future.
SDN Communications is a regional leader in providing broadband connectivity and cybersecurity services to businesses in communities such as Sioux Falls, Rapid City, Worthington and the surrounding areas.