Korena Keys jokes that if online connectivity to her office went down, she and her staff would sit around and stare at each other because they wouldn't have anything to do.
Keys is the owner and CEO of KeyMedia Solutions, a digital marketing company in Sioux Falls that depends on having reliable, problem-free Internet service.
"We're heavy internet users. It's our job," she says. "Our whole team is on the internet all day."
Keys has carved out a nice niche by providing digital services to businesses such as full-service advertising agencies. She describes her firm as an "agency's agency."
She started the business in her home in 2011 after working for about 20 years for other companies in advertising, marketing and related business. Within nine months, she needed help. Today, the company has 11 full-time employees including remote workers.
She and her staff have the expertise, experience and connections to provide clients access to all of the latest marketing technology. Their goal is to engage customers with their clients in a manner that goes beyond liking a post on Facebook.
Electronic problems at KeyMedia could make accounts difficult to manage, monitor and even cost the company a new customer.
So Keys and Brock Wittrock, who serves as KeyMedia's systems engineer, welcomed the opportunity to have SDN Communications to conduct a Cyber Threat Assessment at the firm.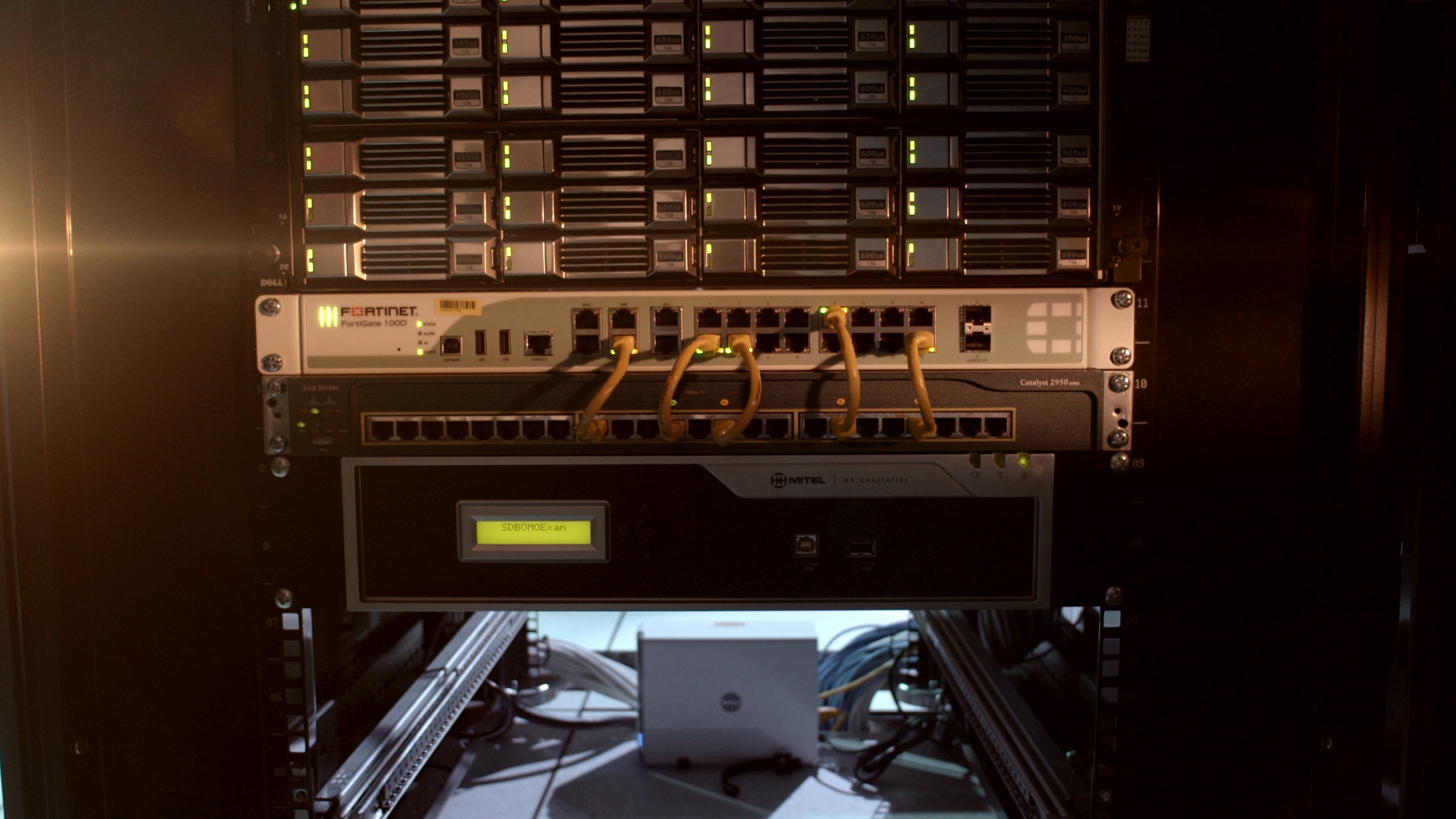 The test measures the effectiveness of a company's security infrastructure. SDN experts install a FortiGate high-performance firewall on the company's network to temporarily monitor electronic traffic. Then they compile a report that covers areas such as the effectiveness of security programs, threat prevention, user productivity, and network performance.
SDN compares the cyber assessment to a person scheduling a checkup with a doctor. A patient might find out there is no problem. Or he or she might be alerted to action that should be taken.

Like medical patients, companies also gain baseline information that might help gauge future conditions.
If suddenly those metrics are wildly different, they may need to spend some time to understand what's going on in their network.
A network assessment, from initial consultation to final report, typically takes about two weeks.
Keys and Wittrock were relieved to find out that KeyMedia's network was secure. No troubling issues were found.
"The report was great. There were no surprises," Keys says.

Cybersecurity is an area in which KeyMedia will not cut corners, she says. For the sake of client information, security equipment and practices must be top-notch.

Now, Keys and her staff can go forward with peace of mind and assure clients that their information is secure.
The assessment also reaffirmed Keys' belief in SDN as a company that wants to help its partners succeed without selling them unnecessary products or services.
"It was a fantastic experience for us," she says.
SDN is currently providing Cyber Threat Assessments to businesses at no cost. Use the button above to request one.