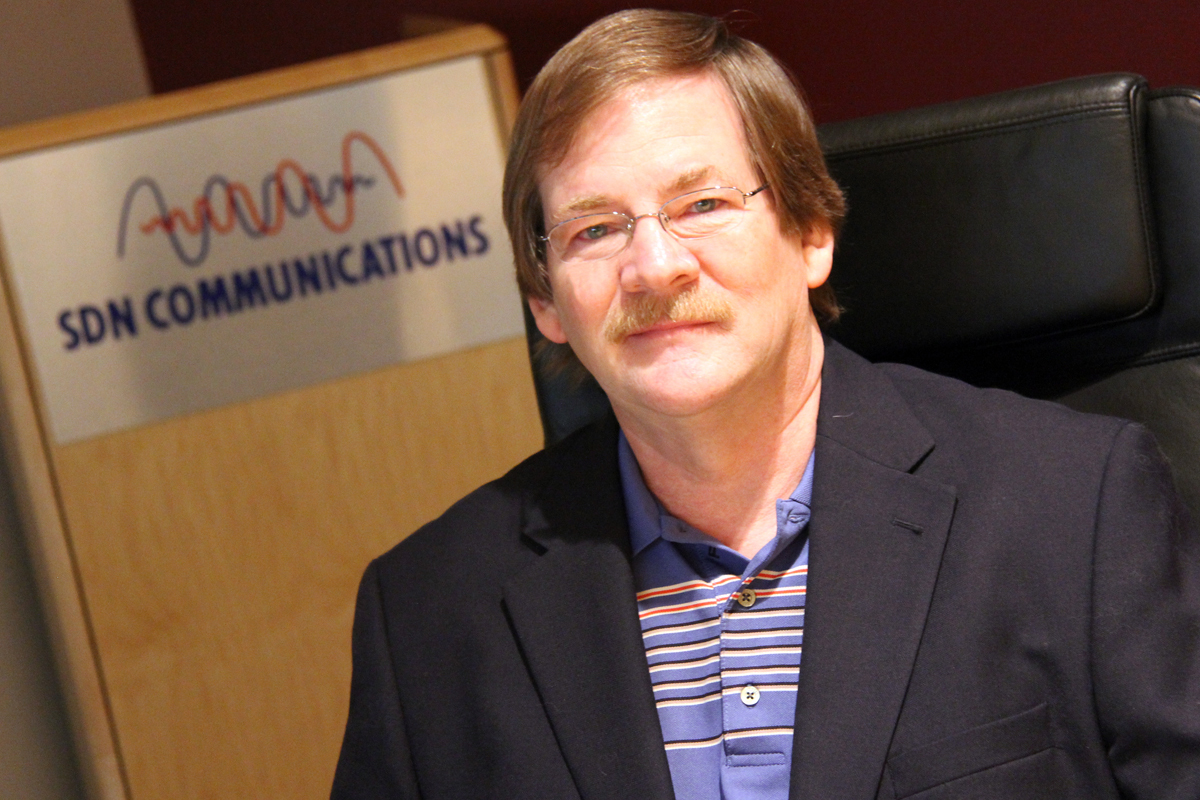 This time of year marks the season of gratitude.

At SDN Communications, we want to express our thanks for one contributor who has shared his gifts with us for the better part of a decade.
You've often read the words digitally written on this page by Rob Swenson. Now he's giving his keyboard a bit of a break. Retiring, or at least scaling back, from his writing duties.
It's hard to know what to gift someone retiring. By that point in their life, their desire for material things diminishes. So, what to give Rob? I decided on something a writer most values: words.
Rob has given us many of them. I estimate 416,000 of them describing SDN, lifting up our people, and demonstrating our community commitment. I hope in a few words here, I can express what Rob means to us.
I've written it here before, but as a reminder, Rob was an unlikely blogger for a technical SDN. He readily admits he's a low-tech guy in a high-tech world. For that reason, he initially resisted my invitation to freelance for us. However, I pursued it because I knew Rob had a long career of intellectual curiosity and interest in people from his many years in the newspaper world. Plus, he earned the respect of every business leader in town for his deep sourcing and ability to break remarkable business news daily.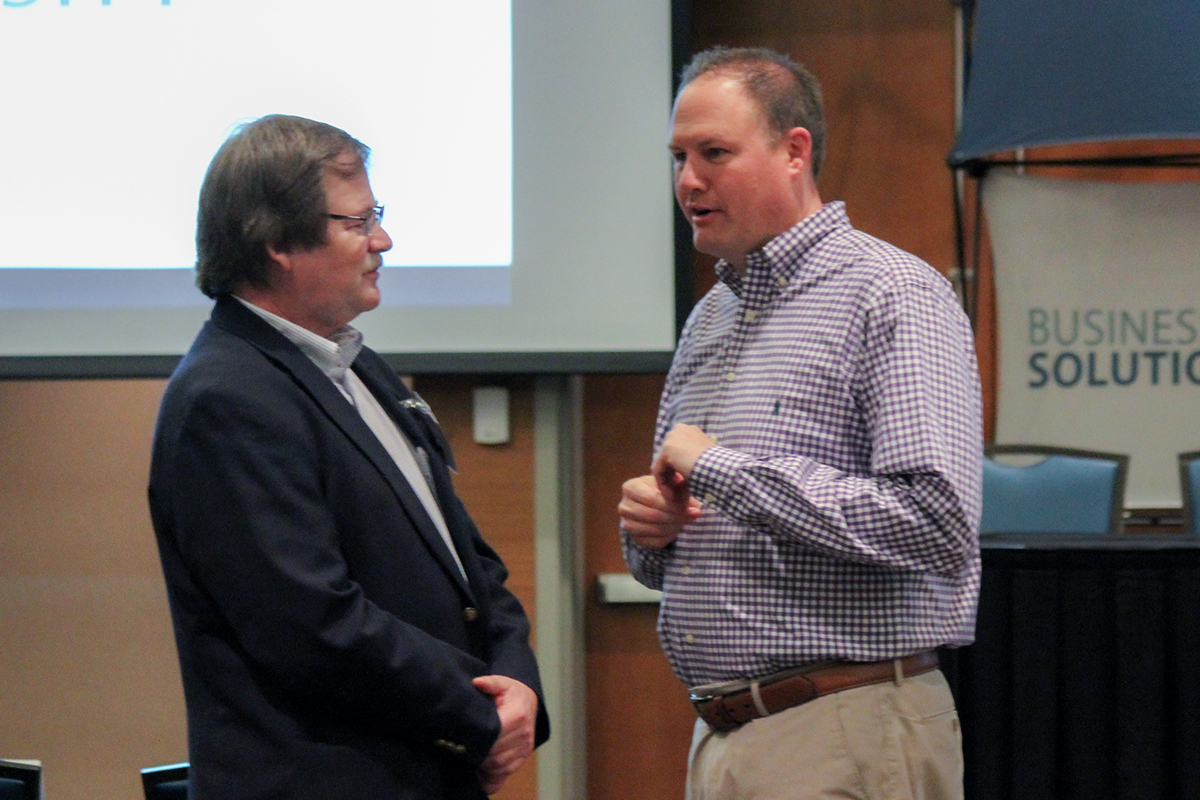 I admired his tenacity in rooting out stories. So, I continued to pursue him on behalf of SDN. I assured him he'd learn the technology and even source stories for us, but what I really wanted was his talent for telling a story in terms all could understand.

He delivered beyond expectation. Even though he's officially done writing as of Thanksgiving, we have a backlog of blogs to publish here because of his enterprising and prolific nature.
But here's the unique thing about Rob: As productive and driven as he is, he is equally as methodic about getting the details right and patient beyond belief. Sometimes I worried we'd lose him. We might not be the easiest client to write for. When his assignment required him to interview our introverted technical staff, who would prefer waterboarding to doing an interview, Rob would be patiently persistent and eke out enough from them to put together a well-crafted story.
I've always felt a kinship with Rob. We're both Kingsbury County boys. My family farm between Hetland and Badger is a short 13 miles to Lake Preston, his hometown. I grew up going to his father's Main Street pharmacy, Swenson Drug. For the record, I didn't know Rob then. He was long on his career path during my formative years, but as adults, we'd bump into each other when he reported for the Argus Leader and I reported for KELO-TV. We'd acknowledge our roots and parallel paths and make jokes about our Divers and Cardinals high school rivalries and celebrate our Jackrabbits.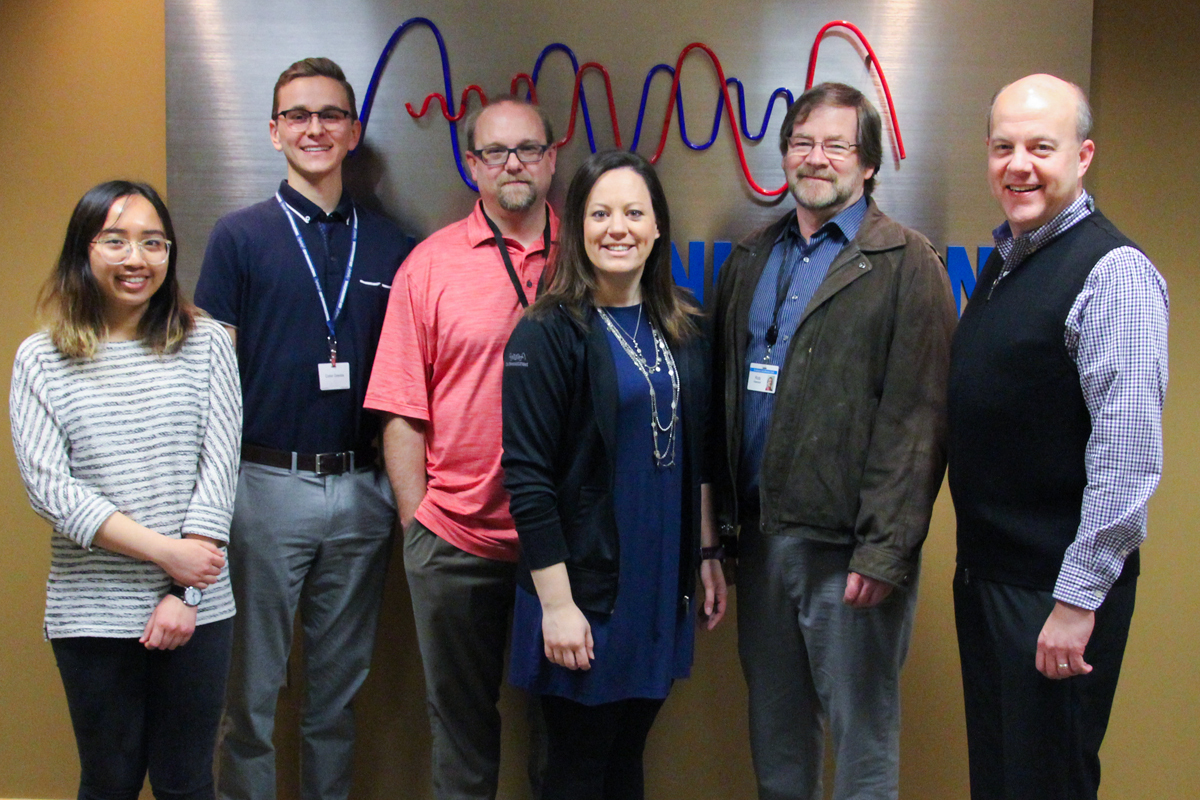 Neither of us could have predicted working together someday, but here we are 694 blogs later. Rob would occasionally reference me as his boss, which always felt a bit awkward from someone my senior and whom I admired. But again, that's just Rob's nature to flatter. Similarly, he strived to always put SDN and its employees in the best light. Sometimes, we had to pull him back a bit from that and tell him to return to his roots of objectivity.
SDN's digital specialist Andrea Leesch managed Rob's editorial calendar more than I. She and I knew a day would come when Rob would say "Enough." Still, we were sad when he gave us that notice at the end of last year. You'll still get great content from his successor, Amy Bennett Smolik, who, by the way, has a similar long connection to Andrea, but we'll save that story for another day.
Today, we honor Rob, who we treated as an employee and who delivered like a top performer. We considered him part of our work family. Always will. His encyclopedia of SDN blogs will live on here in our digital archives and act as a draft of SDN's history. For that, we use three simple but deeply heartfelt words: