Video conferencing has been available for years. However, until COVID-19 started disrupting workplaces, companies used the technology mostly just to connect with employees and business partners not located within convenient driving distance.

Now, a company's employees who live and work in the same city might be more likely to meet virtually than in person. That's partly because the pandemic remains a public concern, and partly because more people have experience with the technology and appreciate the benefits of using it.
Evidence of the rising popularity of video conferencing is everywhere. Some extended families and social groups have started using it on a regular basis just to stay in touch. Some TV shows are created and produced using video conferencing.
In the future, video conferencing platforms could be extended to places such as cars. Elon Musk said recently that in the future, Tesla electric vehicles are likely to include a video conferencing feature.
Of course, smartphones have already helped extend video conferencing capabilities anywhere with adequate broadband connectivity.
The increasing use of video conferencing is not likely to slow soon, in the view of Ryan Dutton, who is among SDN Communications' employees who frequently use the communications tool. Dutton is the commercial and enterprise sales manager at SDN. He's based in Blue Earth, Minn., and uses conferencing to stay in touch with team members based in Sioux Falls and Rapid City
"I just think from a cultural standpoint the acceptance and comfort level of using video has grown to the point where I don't see that changing," Dutton said. "It's hard to envision a scenario where that dramatically changes, even if the world would get completely back to normal."
Although video conferencing has been available for years, it took a pandemic to get a lot of people to try it. Now it's established a niche in the next normal.

A number of video conferencing platforms are available, and they're relatively easy to use, he said. In addition, nearly everyone has a smartphone with a camera, if not a laptop or some other connected device. That has helped make video conferencing widely accessible.
Meanwhile, the capabilities of conferencing software seem to be improving by the week, as developers race to create the "next cool thing," Dutton said.
"People who have never used video conferencing are now routinely doing it," he said. "It's just hard to envision it going back to a point where we don't use conferencing the way we do today."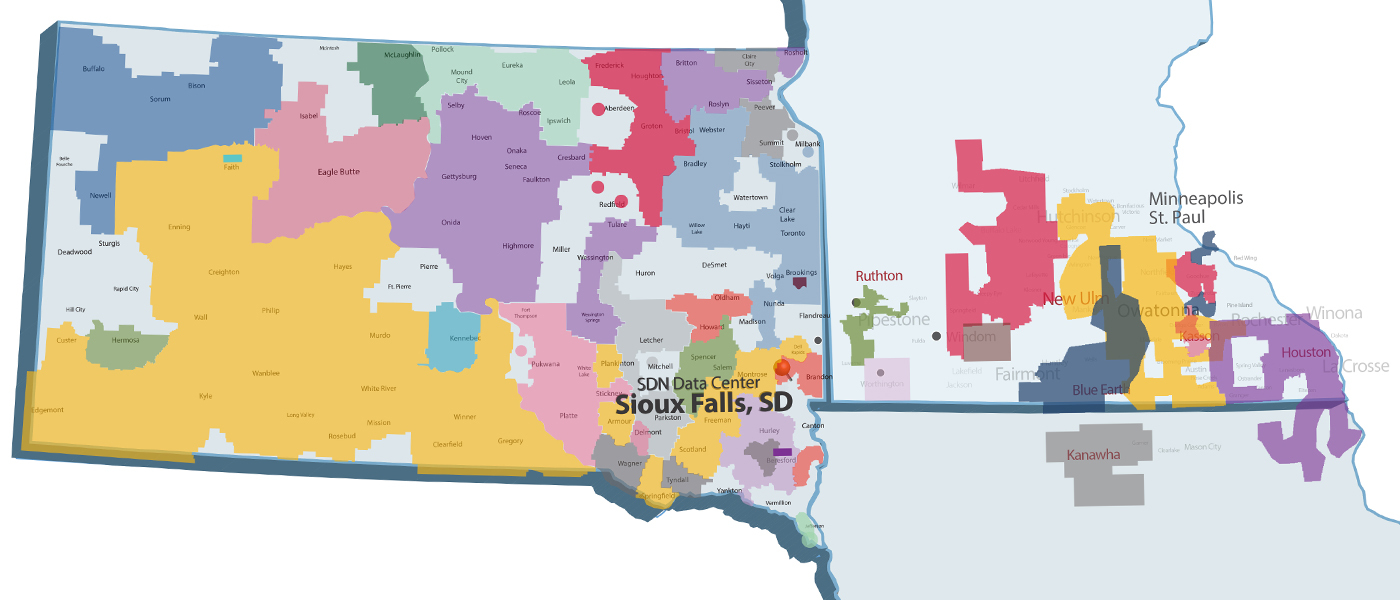 The growth of conferencing raises a question: Do broadband providers have the infrastructure in place to continue to satisfy rising demand? The answer is yes, at least in regard to SDN and its member and partner companies in South Dakota and neighboring states, Dutton said.
"I'm confident in stating that all of those networks are well equipped to handle the two-way video conferencing traffic of today and growth in the future," Dutton said. "One of the reasons that I'm so confident is because network operators are constantly monitoring their bandwidth. They're planning their networks and what demand is going to look like a year from now, not what it looks like today."
Similarly, the question of whether the nation's broadband infrastructure could have adequately handled a jump in demand for conferencing services, say, a decade ago is probably more of a regional matter than a coast-to-coast issue. Some telecom companies could have provided the service; some might have been challenged.
Fortunately, service continues to improve in underserved areas across the nation. Gradually, gaps in service areas are being closed.
That bodes well for when the next natural or economic force drives people online to take advantage of the next great networking tool.
SDN is a leader in providing business internet, private networking and cloud connectivity to businesses and organizations in communities such as Sioux Falls, Rapid City, Worthington, and the surrounding areas.