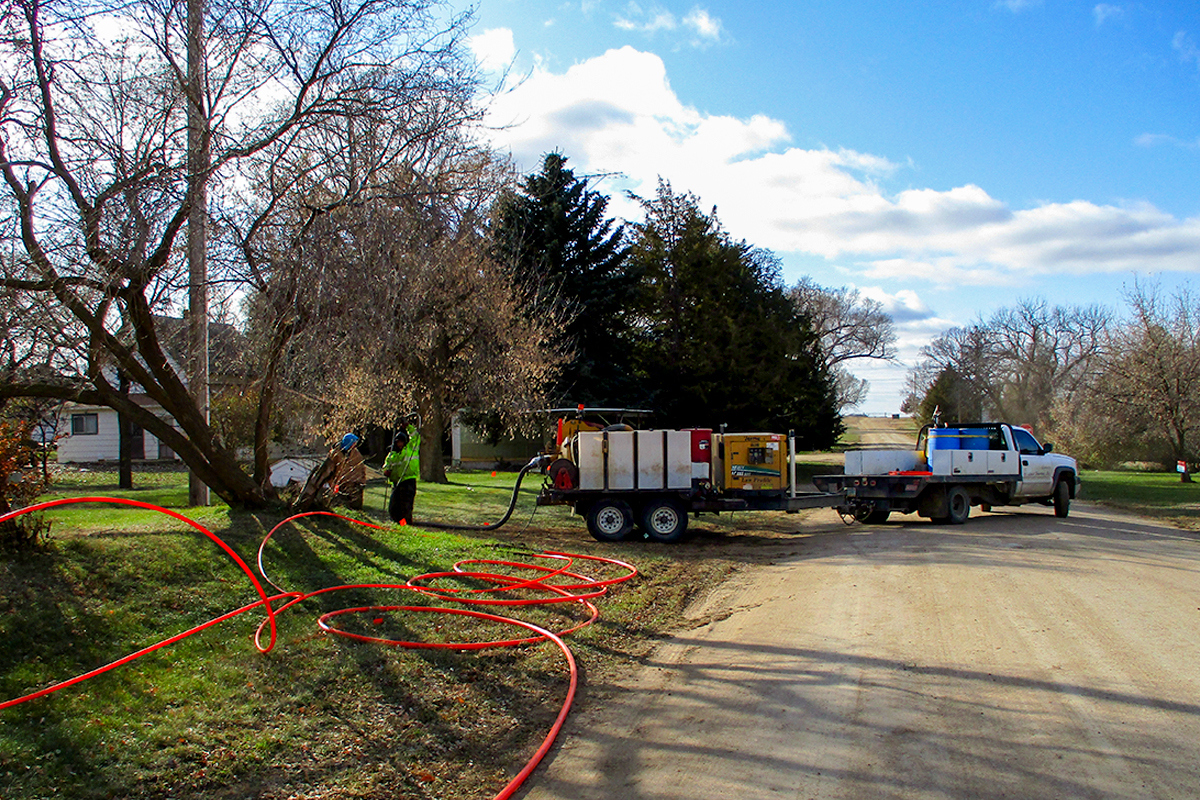 Only nine of the 573 federally recognized Indian tribes in the United States have their own telecommunications companies, and one of them is in South Dakota.

The Cheyenne River Sioux Tribe Telephone Authority in Eagle Butte also carries the national distinction of being the oldest tribally owned telecom in the United States. It got into the telecommunications business 63 years ago by buying a small, private phone company.
Today, high-quality internet service is its primary product, though it also offers phone and TV services.
"I'm very proud of what our tribe has done since 1958, having the vision to purchase the telephone company when there were still party lines and how we have progressed," said Mona Thompson, who has worked for the C.R.S.T. Telephone Authority since 1996 and advanced to general manager in 2012.
The authority is one of 17 independent telecoms in South Dakota that are member-owners of Sioux Falls-based SDN Communications, a regional leader in broadband connectivity and services for businesses.
Through the years, the C.R.S.T. Telephone Authority has served as a model, inspiration and national advocate for other tribal telecoms. It is noteworthy in practical ways, too, including the fact that its network has been 100 percent fiber since 2016.
Former leaders of the Cheyenne River Sioux Tribe were visionary in establishing a telecom to improve communications services on the reservation and Thompson does a very good job running the company today, said Godfrey Enjady, president of the National Tribal Telecom Association (NTTA). Enjady doubles as the general manager of Mescalero Apache Telecom, Inc. in New Mexico.
Six of the nine tribal telecoms that belong to the national association are based in Arizona. In addition to the members from South Dakota and New Mexico, one is in Oregon. Other tribal telecoms could be created in the future; efforts to create one are underway in Washington state.
The NTTA serves as a national advocate for the interests of tribal telecoms. Thompson and Enjady are among the business leaders who have testified before Congress on behalf of tribal companies.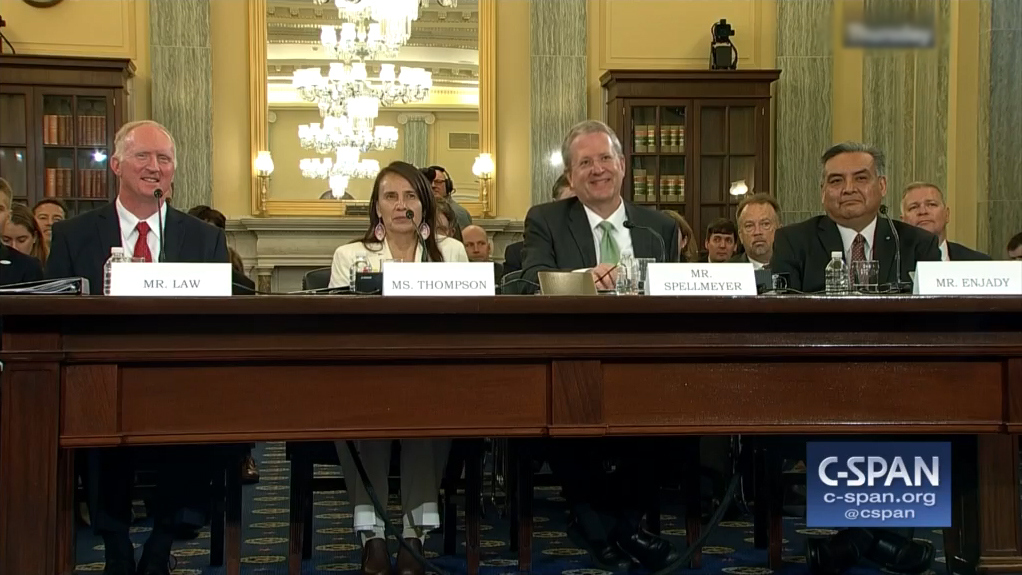 "All tribes are trying to do is to provide a service that a lot of other companies have failed to do, especially on reservations. A lot of them look at ROI - return on investment - and there's not a lot of money to be made on reservations," Enjady said. "That's why a lot of tribal leaders have decided to take this on as an endeavor for tribes."

Good broadband services are strongly needed on reservations for people's everyday communication needs, he said.
"It used to be a luxury, but now it's a necessity." Good broadband can also help stimulate economic development and business growth on reservations such as Cheyenne River, Enjady said.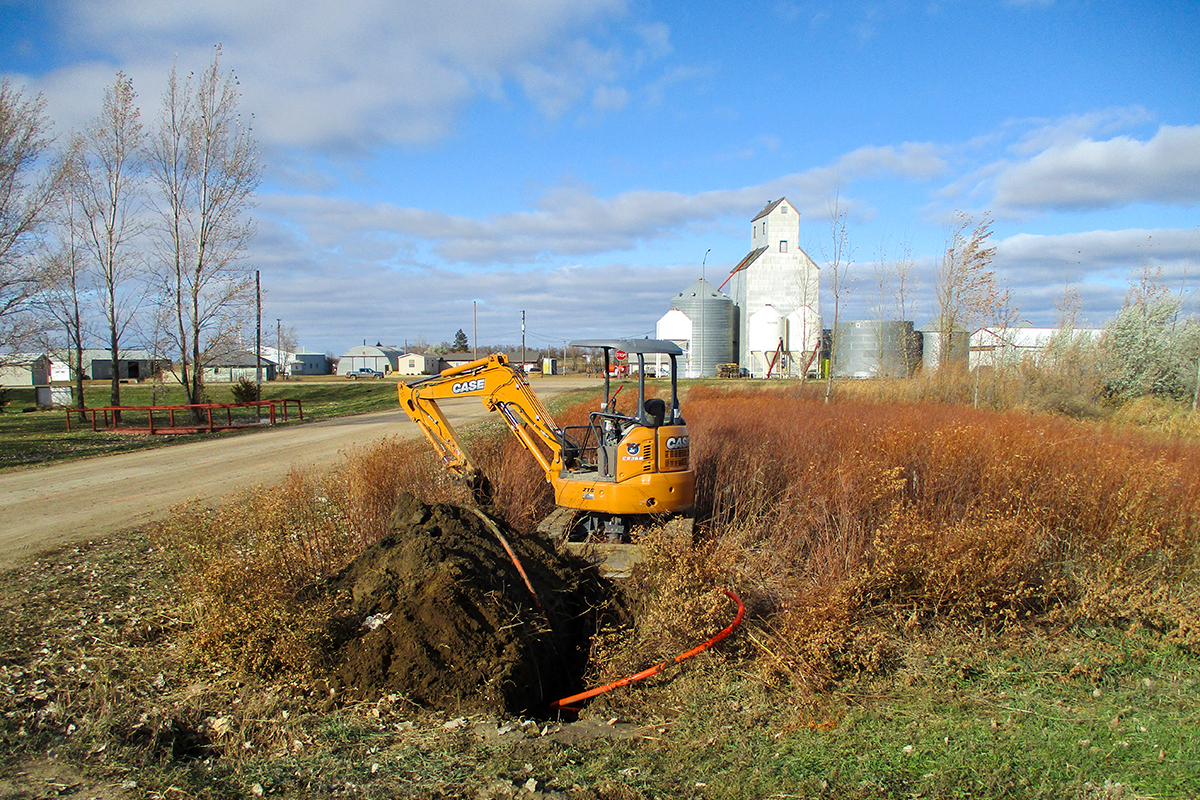 In 2019, the C.R.S.T. Telephone Authority received a $474,500 grant from the state to help bring fiber-optic internet service to Timber Lake. The total cost of the project was $1.2 million, Thompson said. As of January 31, 2021, the authority had signed up 118 customers in Timber Lake.

In October of 2020, the Federal Communications Commission issued the first set of spectrum licenses for the exclusive use of 2.5 GHz band to rural tribal communities. C.R.S.T. was one of the 154 tribal applicants to gain access to this mid-band spectrum that will provide broadband and other advanced wireless services to close the digital divide.
Overall, C.R.S.T. Telephone Authority currently serves about 20 small communities on the Cheyenne River Indian Reservation in northwestern South Dakota. Although owned by the tribe, the telecom operates under its own Board of Directors. The telecom has nearly 2,800 subscribers, 25 employees and $35.1 million in assets.
Thompson said the challenges facing her company are similar to those facing other small telecoms. Customers are moving away from landlines to wireless services, for example. In addition, reporting requirements related to federal regulations place a heavy burden on small telecoms with limited staff, she said.
On the upside, smaller telecoms tend to have more flexibility and often can make quicker decisions than bigger telecommunications companies. They also can provide more personalized service, Thompson said.
"If a customer calls, on the third ring, they're speaking to our staff, and they don't have to wait for three days for someone to get back to them," said Thompson, who treasures the wide-open spaces of South Dakota.
She grew up on the Cheyenne River Reservation, earned an MBA from Colorado State University and is an unofficial ambassador for her home state. South Dakota is the nation's best-kept secret, she said.
"I think it's a great state to be in, just the rural-ness of it. I couldn't choose a better place to live," she said. Cheyenne River, in particular, is special, she said. "It's home."
SDN is a leader in providing business internet, private networking and cloud connectivity to businesses and organizations in communities such as Sioux Falls, Rapid City, Worthington, and the surrounding areas.