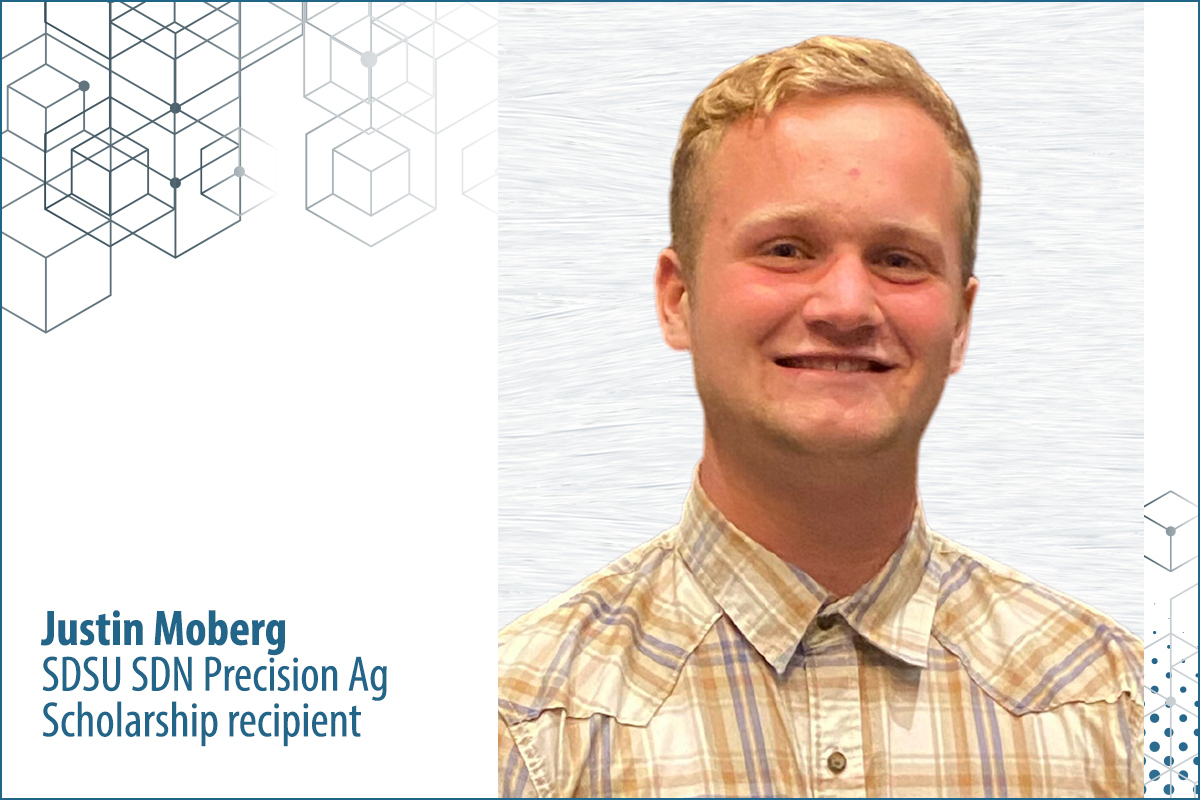 Justin Moberg, a sophomore at South Dakota State University in Brookings, has been awarded the $4,000 SDN Communications Precision Agriculture Scholarship for the 2023/24 academic year.

Moberg is the first recipient of this new scholarship.
"This scholarship came at such a cool time … It was just a few days before I paid my tuition bill and it relieved a bit of stress," he said.
The SDN Precision Ag Scholarship was introduced in 2021 through a $100,000 donation from SDN and its 17 member-owned companies. The $100,000 endowment will ensure that precision agriculture majors can receive the annual scholarship on a perpetual basis, said Tom Becker, Development Director for the Jerome J. Lohr College of Engineering at SDSU. Precision ag majors are automatically eligible for the scholarship each academic year, Becker said.
Moberg, 19, grew up on a farm four miles outside White, South Dakota, which is served by SDN's member company, ITC. His family produces corn and soybeans and raises Angus beef cattle.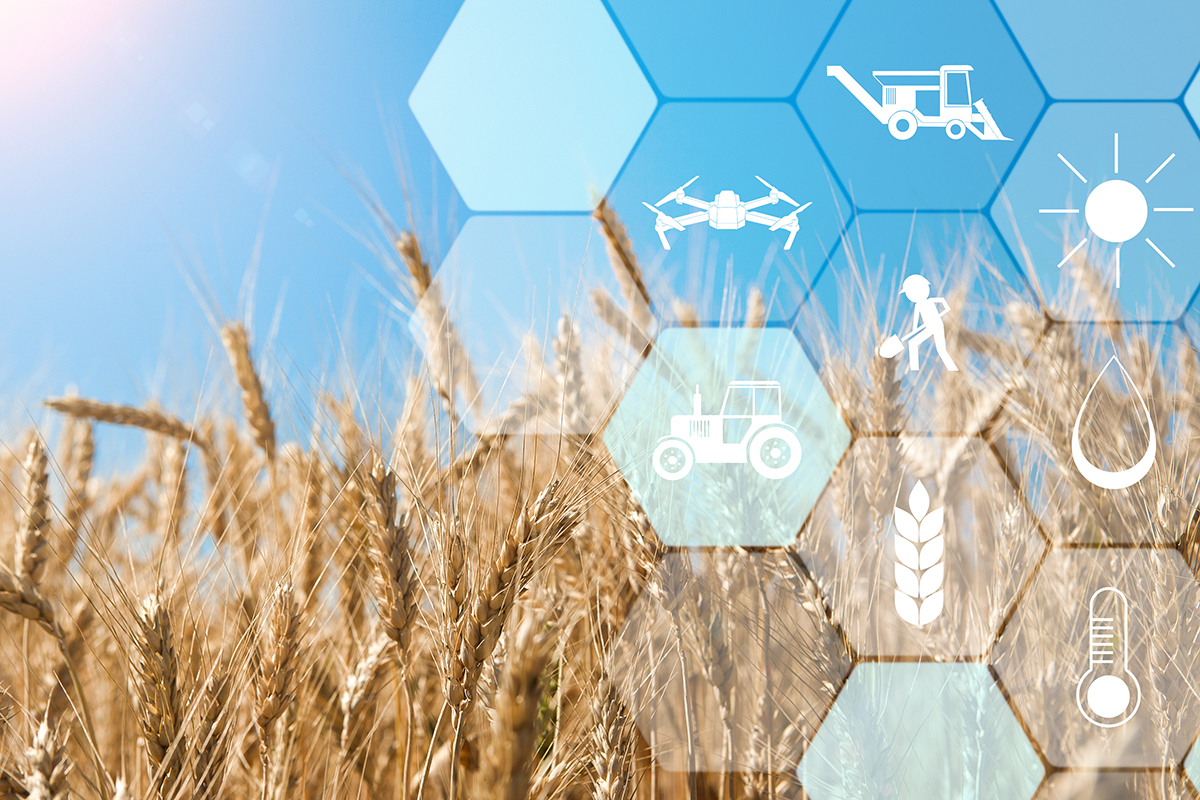 "I liked it very much from a young age, and I knew I wanted to do something in ag. That was always the goal," he says.
Moberg entered SDSU last year with an agronomy major but after just one semester switched to precision agriculture.
"I have always been a big fan of technology … I also know that on our home farm, we have a capacity to do a lot of precision farming," he says. "I knew I could learn things that I can bring back."
SDN Scholarship: $100,000 scholarship donation aims to keep homegrown ag talent home
Today, agriculture is as steeped in technology as any other industry. Take variable rate technology for instance — a system that applies fertilizer, chemicals and seed at different rates based on variations in the soil and crop. In response to this changing landscape, the precision agriculture major was introduced at SDSU in 2016, the first of its kind in the country. The degree merges agronomy, engineering and computer science.
The precision ag program is based in the state-of-the-art Raven Precision Agriculture Center. The degree has become a gateway for a variety of careers in agriculture, from ag manufacturing to farm cooperatives to ag data analysis. Graduates have gone on to work for companies such as Raven Industries, John Deere, Case New Holland and others. There are 73 students majoring in precision ag this fall and 96 minoring in it, Becker said.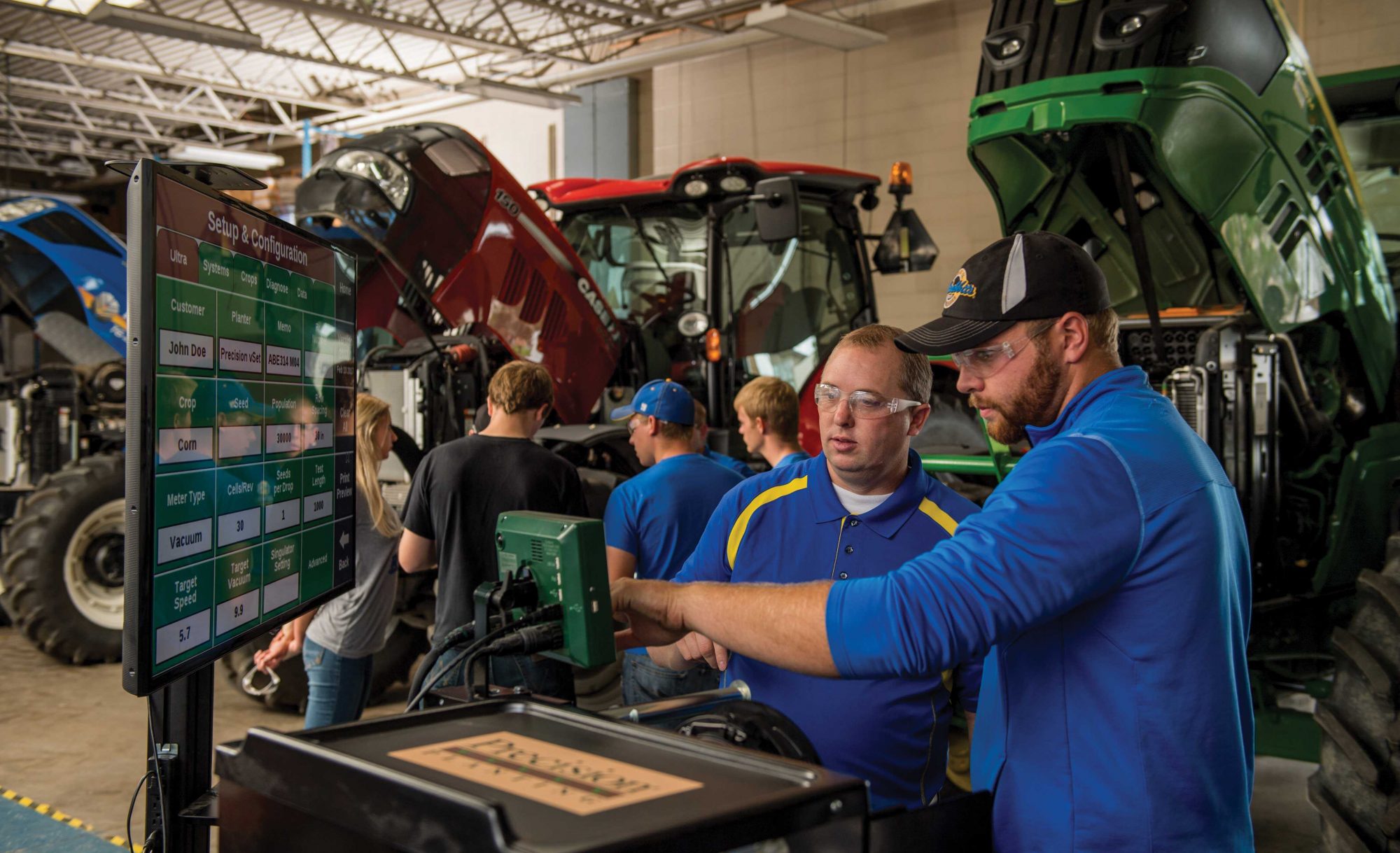 Moberg thinks he will eventually work on his family farm but admits he's not sure what path he'll take to get there. "It's up in the air, but I think it might be fun to work someplace else out of college and then one day go back," he says.
When Moberg isn't studying or in class, he is a member of the Farmhouse fraternity at SDSU and the Agronomy and Precision Ag Club. He is also heavily involved with the Navigators group on campus — Moberg joined the leadership team for the campus ministry this fall. He said he's also open to the idea of working on a college campus with the Navigators.
For now, he's enjoying learning all he can about precision agriculture practices and the potential for the industry. And he's grateful to the university and SDN for the scholarship assistance.
"I really like SDSU and I think the ag program is really good," he says. "And the scholarship was a nice surprise."
How to apply for the Precision Agriculture scholarship at SDSU
The SDN Precision Agriculture Scholarship is awarded to an SDSU student majoring in the field of precision ag. They must be a resident of a South Dakota community served by an SDN Communications member company.