Cybersecurity threats are not limited to the coasts or big box businesses.
The threat is still there, even for small businesses with a handful of employees in South Dakota.
The fifth annual Cybersecurity Conference in Sioux Falls will help arm business owners with the cybersecurity knowledge and resources they need to protect their bottom line and customers. The Greater Sioux Falls Chamber of Commerce is hosting the event in partnership with the Better Business Bureau; SDN Communications is one of the event's lead sponsors.
This year, breakout sessions are divided into three different tracks to fit the professional levels of attendees:
Small Businesses Track
Technical Track
Executive Track
They include sessions on building an organization's cybersecurity culture and helping businesses bridge the gap between technical controls and their employees.
"You can have all the right technology and security steps in place, but if you don't have buy-in from your employees you're still vulnerable," said Justin Bentaas, public affairs and research manager with the Greater Sioux Falls Chamber of Commerce. "We'll have sessions on how to create that culture of cybersecurity."
The conference will be held from 7:30 a.m. to 1:30 p.m. on Sept. 14 at the Sioux Falls Convention Center. Tickets are $75 and include breakfast and lunch.
Featured speakers include Sen. Mike Rounds, SDN Communications Vice President of Sales Ryan Dutton, and other experts. Keynote speakers include Lt. Gen. Timothy D. Haugh of the Air Force and Dr. Ashley Podhrasdsky, vice president for research and economic development at Dakota State University.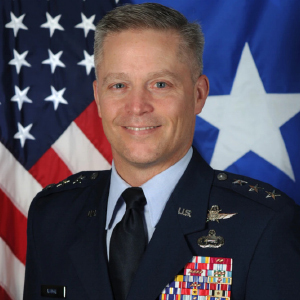 Lt. Gen. Timothy D. Haugh
US Air Force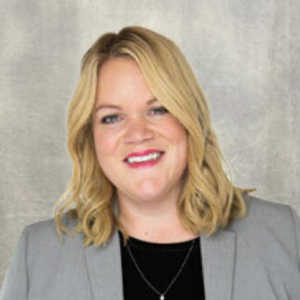 Dr. Ashley Podhradsky
Dakota State University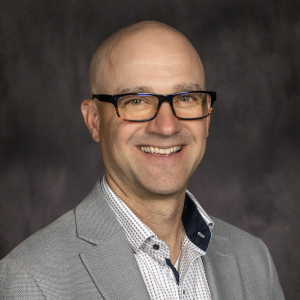 Ryan Dutton
SDN Communications

Podhradsky will highlight risks South Dakota businesses are facing and outline the resources available to them at the local, state and federal level. She'll also be talking publicly for the first time about a nearly $1 million award to DSU from the U.S. Small Business Administration to help small businesses with cybersecurity.
"Dakota State University President José-Marie Griffiths took individual efforts from faculty and brought it together into Mad Labs," Podhradsky said. "What this award does is truly operationalize the Mad Labs in a way that we're able to be effective for South Dakota."
While DSU already has programs in place to help businesses understand cybersecurity, assess their risk and mitigation recommendations, the award will allow DSU to take those programs and hone them for small businesses free of charge.
"We'll be partnering with providers across South Dakota to help mitigate the items brought up and that need to be addressed — and we'll pay a portion of that bill," Podhradsky said. "We're not just coming in and saying what your weaknesses are. We're giving money to help and have a third party do that work."

Get a detailed agenda with topics for the three tracks and register for the event through the Chamber's event webpage.