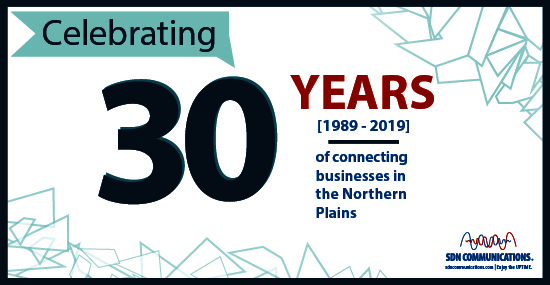 ---
SDN Communications is celebrating 30 successful years of business in the Sioux Falls region with a pledge that the company's fiber footprint will keep getting bigger and better.
"We're not done building fiber," CEO Mark Shlanta said. "We will continue to expand our network presence by edging out into unserved and underserved parts of the region."
Shlanta also said the company will continue to expand the increasingly important cybersecurity services the company provides businesses.
Customers will create other fresh opportunities for SDN as they deepen their connectivity, expand broadband usage and improve data-protection strategies, he said.
The telecommunications industry has evolved dramatically since 1989 when independent phone companies in South Dakota started connecting their networks to offer customers better long-distance phone service options. That was the start of the South Dakota Network, which does business today as SDN Communications.
Since its start, Sioux Falls-based SDN has grown to become the premier provider of broadband connectivity and cybersecurity services for leading businesses in the region. SDN and its 17 member companies operate approximately 45,000 miles of fiber optic transmission lines in South Dakota alone.
SDN opened an office in Sioux Falls in 1992. Today, the company focuses on serving multi-site businesses and institutions across the region, while the member companies that own SDN serve residential as well as business customers in their local markets.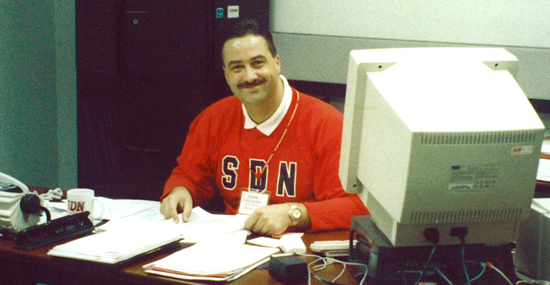 Shlanta has been with SDN for 21 years. He spent the first two as the planning and operations director under the company's first CEO, Rich Scott. When Scott retired in 2000, SDN's Board of Managers promoted Shlanta to CEO.
Shlanta was hired with the idea that if he proved worthy, he might be the next CEO, Scott said in a recent telephone interview. And Shlanta proved very worthy.
"He has done a masterful job of taking the company to the next level. I think it speaks well for his management abilities as well as all the people he's brought in to assist in running the company," Scott said.
Scott served as CEO at SDN from 1991 to 2000. For the past 17 years, he and his wife, Susan, have lived by a lake in Tellico Village, Tenn.
When Scott started at SDN, the company had only a few employees but was starting to grow. Today, SDN employs about 140 people.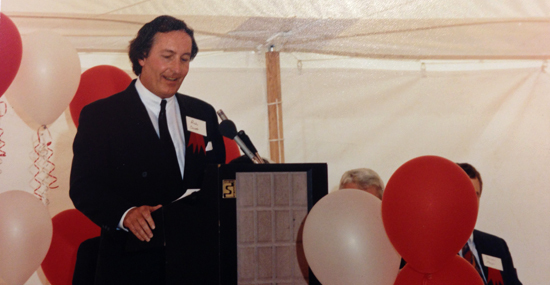 Particularly strong in Scott's memory are some old regulatory and legal spats that upstart SDN had for a while with US West as the telecommunications industry was being deregulated. During the 1990s, the industry was still adjusting to the national breakup of the monopolistic Bell System, a process that began in the 1980s.
"It was a real struggle. I don't know how many hundreds of thousands of dollars we had to spend in lawyer fees," Scott said. "To this day, I don't understand what or how they thought they were going to prohibit us unless they thought they were going to bankrupt us."
SDN survived the challenge and, and in the process, gained business as well as the confidence to keep expanding operations.
"I think that the one thing that would be hard, at this moment in time, to understand was the commitment level that the first wave of SDN employees showed, knowing that they had taken a job knowing that if this endeavor was shut down by a public utility commission they were out of work. They never faltered," Scott said.
"I really give them credit, to a large degree, for working through some very perilous times when some of the owner companies were beginning to say, well, maybe we shouldn't have gotten involved in this, it's turning out to be more work that was ever intended," Scott said.
Shlanta similarly offers thanks to customers and prospective clients as well as to past and current employees. Everyone can remain confident that SDN will continue to maintain high standards and strive to grow and improve as the company moves into the next 30 years, Shlanta said.
"Things have gone tremendously. A huge thanks goes to my team, to the industry and to the Board for reeling me back when I needed to be, and for stretching with me even when I made things uncomfortable," Shlanta said.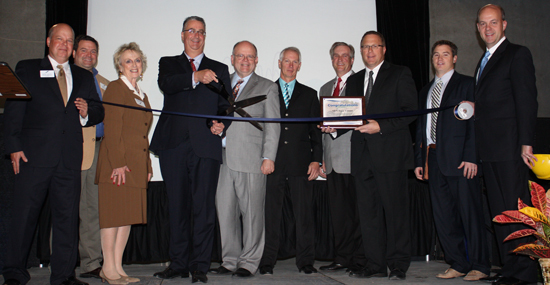 Shlanta identified four general but significant accomplishments that have helped SDN grow during the past 20 years:
Providing a central gathering point for services, such as internet connectivity and cable TV programming, for independent telecoms in South Dakota to package and distribute in their markets.
Significantly expanding the company's self-healing rings of fiber optic lines into the four corners of South Dakota and into neighboring states to connect with other networks.
Establishing itself as a trusted connectivity provider for the region's largest businesses and national telecommunications carriers.
Opening a new data center northwest of Sioux Falls in 2011, which helped increase data security and expanded service offerings to customers and business partners.
New opportunities and challenges are bound to arise in the future.
"One of our challenges will be to continue to maintain a strong customer experience while we grow and the cyber world expands," Shlanta said.
SDN Communications was created in 1989 when independent phone companies in South Dakota started connecting their networks to offer customers better long-distance service options. Today, SDN is a regional leader in providing broadband connectivity and cybersecurity services to businesses in communities such as Sioux Falls, Rapid City, Worthington, and the surrounding areas. Meantime, SDN member companies provide business and residential services across South Dakota and beyond.