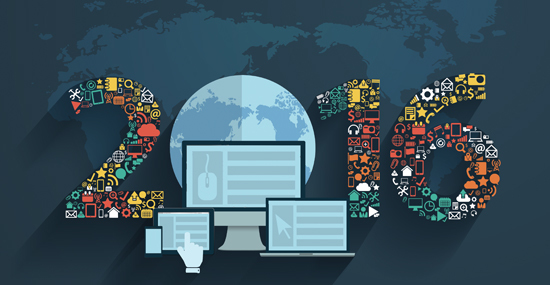 The invention of the telephone dates back to the 1870s. Early development of computer networks and the Internet can be traced back to the 1940s. Today, the constantly evolving telecommunications industry is more vibrant than ever.
Wireless, broadband services probably are the biggest overall factor driving growth in telecommunications. To accommodate wireless communications and other electronic traffic, high-speed, fiber-based networks are expanding and directly connecting more systems. Meanwhile, business traffic continues to shift from basic voice communications to more data and video transmissions.
SDN Communications helps make it all happen. The Sioux Falls-based company is expanding on multiple fronts to maintain its status as the premier regional provider of broadband connectivity and related telecom services for businesses and institutions.
Mark Shlanta, CEO of SDN, is upbeat about the coming year.
"All indications are that we should have a strong 2016," he said. He identified three major areas of company focus for what promises to be a busy year.
Areas of emphasis for SDN over the next 12 months include:
Cybersecurity service offerings
Installation of a new telephone switch.
Each area has significant ramifications.
---
Cybersecurity service offerings
Cybersecurity is a growing threat for all businesses, but especially for small and midsized businesses. Smaller businesses often lack the resources to employ their own adequately sized and fully trained staff to deploy and maintain the right equipment to keep electronic information safe.
Helping small and midsized businesses protect their networks with managed services is among the specialties of SDN. Managed services that help business clients increase their security include:
Managed Firewall
Managed Routers
Remote Network Monitoring
Managed DDoS Protection.
With a managed service, SDN provides the equipment and maintenance expertise for a monthly fee. Subscribers save upfront costs and are freed up to focus on their own specialties.
Up-to-date firewalls, routers and other hardware help businesses screen and direct traffic entering their networks. SDN technicians also can help by remotely monitoring clients' networks for suspicious traffic around the clock.
Managed DDoS Protection is one of SDN's newest offerings. It's designed to protect clients from the increasing threat of Distributed Denial of Service attacks. DDoS attacks are designed to at least temporarily overwhelm a network with junk signals. Such attacks can be purchased anonymously on the Dark Web by criminals, disgruntled former employees or even business rivals.
Shlanta expects Managed DDoS Protection to be an especially popular service in 2016.
---
Broadband expansion
SDN is significantly extending its reach to the east through a partnership with six independent phone companies in Minnesota and one investing phone company in Iowa.
The group is teaming up to create an 800-mile fiber ring that will loop around the southern third of Minnesota. SDN is adding about 200 miles of new fiber to complete the network, which is expected to become operational during the first quarter of 2016.
SDN is managing the new network, which will enhance the serviceability of member companies in Minnesota. It will also give under-served businesses in the region direct access to SDN broadband services.
"Much of the physical work is done," Shlanta says. "So now it will be a matter of integrating the member companies, the partner companies, into our day-to-day mindset."
---
New phone switch
SDN is deploying a new, Sonus Softswitch to replace a DMS-500 unit. The huge undertaking significantly enhances the potential services and flexibility that SDN and its South Dakota member companies can provide clients.
A softswitch is the centralized equipment in a telecommunications network that connects calls from one line to another. It reflects the advancement of electronic transport methods from TDM technology to IP technology.
In addition to creating operational efficiencies, the new switch is geographically redundant with trunk lines into two data centers. It's an important architecture to protect SDN's services in the event of a natural disaster.
At this point, the switch is up and engineers are in the migration stage. Planning for the massive project began in 2013 and engineers began installing the equipment in late 2014. They'll finish the work by the end of 2018.