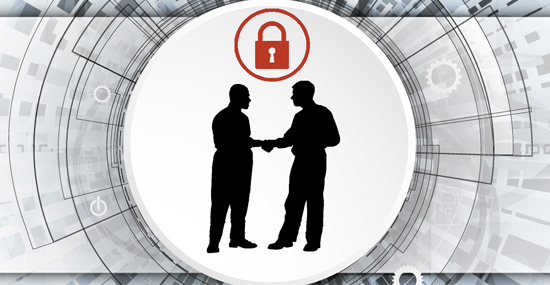 ---
By almost any measurement, cyberattacks on the nation's critical infrastructure are on the rise. That's increasing the need for the private and public sectors to work together on cybersecurity at the state as well as national level.
So, it was encouraging that representatives of public and private organizations in South Dakota met recently and recommitted their intent to work together to strengthen cybersecurity systems in the state.
Representatives of government, the telecommunications industry, and utility industry gathered in June in Sioux Falls to discuss ways to share information and resources. The partnership remains in the early stages, but group members plan to seek additional partners and meet again.
A recap of the meeting distributed by South Dakota Department of Public Safety indicated that discussion focused on protecting electrical grids and communications systems.
The state needs to be prepared for cyberattacks just as if the threat was a natural disaster such as a flood or blizzard, said Trevor Jones, secretary of the South Dakota Public Safety Department.
"Cybersecurity is never done," Jones said. "We have to remain vigilant because any attacks on anyone's digital infrastructure will have far-reaching consequences."
South Dakotans, like all Americans, rely heavily on good, reliable power supplies and reliable electronic communications services. Extended outages would be highly disruptive, at the very least, and potentially deadly for many people.
Issues in need of exploration by the partnership range from detecting threats to responding to attacks.
Executives with SDN Communications, a leading regional provider of broadband connectivity for businesses, were among those who attended the meeting.
"I'm encouraged that this is an area of priority for the state of South Dakota," said Jake VanDewater, director of network operations. "As cybersecurity threats are evolving, it's important that critical infrastructure operators are equipped with threat intelligence so they can appropriately respond and address cybersecurity attacks."
Other companies and associations involved in the partnership project are Midco, Xcel Energy, South Dakota Telecommunications Association, Northwestern Energy Co., East River Electric Cooperative, Western Area Power Administration, MidAmerican Energy, Verizon, and Black Hills Energy.
In addition to the Department of Public Safety, government agencies involved in the cybersecurity effort include the U.S. Department of Homeland Security, South Dakota Fusion Center, South Dakota Bureau of Information and Telecommunications, South Dakota National Guard, Attorney General's Office and state Division of Criminal Investigation.
Work on a similar but larger-scaled partnership is underway at the national level.
Some member concerns have to be worked out at the state as well as national level, such as making sure that the details of sensitive business information are protected from public exposure. However, in general, the concept of entities sharing information to protect the public is positive.
The Department of Homeland Security acknowledges as a matter of written policy the importance of privacy in maintaining public trust and confidence. It also acknowledges its responsibility to protect personally identifiable information from loss, unauthorized access, destruction, modification or unintended disclosure.
Similar precautions will need to be implemented at the state level.
The stakes are enormous. Computer networks and utility grids are foundations of the U.S. economy. They need to be protected well, and that requires group coordination.
Providing cybersecurity services is a big part of SDN's business. Services the company provides to regional businesses and organizations include protection from Distributed Denial of Service attacks, Managed Firewall and Router services, and Remote Network Monitoring.
Cybercriminals and terrorists do not respect corporate or political borders, of course. Interconnectivity requires that partnerships be created to collect and make good use information from a wide-ranging and diverse coalition of experts.
Greater cooperation among local and state entities will increase the effectiveness of fighting cyber threats at the macro level.
For more information about SDN Communications, see www.sdncommunications.com.