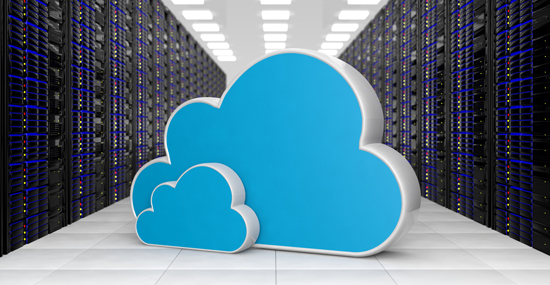 ---
Among the benefits of a business expanding its network to the cloud is that cybersecurity can be less of a concern. Right?
Wrong, says Bill Tetrault, supervisor of managed services at SDN Communications in Sioux Falls.
"Every time you introduce a new technology, you need to come up with a way to protect it," he said.
Providing good cybersecurity for a cloud-based operation – a network that that extends a company's hub beyond its normal perimeter – requires a well-planned, layered strategy, he said. The goal is similar to protecting a traditional network with overlapping layers of protection with wider implementation.
References to using "the cloud" generally involve using remote servers connected to the internet to store, manage and process data rather than confining operations to local servers or computers.
A lot of companies, including SDN, have data centers – or carrier hotels - that offer co-location services to help other businesses back up their networks.
But no matter where data is maintained, the ethical burden of protecting it remains with the company whose customers trust them with their information. So, vendors should be thoroughly vetted.
Predicting the type and source of cyberattacks can be difficult, even impossible. Weapons available to hackers are constantly expanding, and attacks can come from a variety of places. Rogue nation-states, financially motivated criminals, socially or politically motivated hacktivists, or disgruntled insiders might be to blame.
Tetrault recommends that businesses operating in a cloud-based environment take a five-point approach to provide security:
Endpoint management: Internet-connected network entry points can range from desktop computers to smartphones and include equipment such as printers. Using tools such as antivirus and anti-malware solutions helps manage endpoints.
Segmentation: Segmenting networks into compartments can reduce the destructive potential of network intrusions by containing problems to a smaller area.
Next-Generation Firewall: Deploy a good, state-of-the-art firewall to reduce the risks of malicious traffic.
Security Information and Event Management (SIEM): Using SIEM products and services can provide timely analysis of data and possible threats to a network.
Cloud Access Security Broker (CASB): A CASB is a software tool or service that operates between an organization's on-site infrastructure and the cloud provider's infrastructure. As TechTarget.com defines it, "a CASB acts as a gatekeeper, allowing the organization to extend the reach of their security policies beyond their own infrastructure."
That extension of security policies is a key component of cybersecurity, especially as attacks on third parties increase.
"Some IT departments don't apply the same security standards to their supply-chain vendors as they do internally," Tetrault said. "That's a mistake."
Hackers and thieves can administer attacks through everyday services such as email and conferencing services. To complicate matters further, the Internet of Things has blurred the boundaries between business and personal networks.
Good security requires collaboration, Tetrault said. He stresses the importance that businesses create cultures where cybersecurity is everyone's concern, not just the IT staff. Ongoing employee training is a critical component of any cybersecurity strategy, he said. Everyone, especially the trainers, needs to be in constant learning mode.
Keeping a multi-faceted security system up to date also is critically important. Something new that slips through one layer of protection might get stopped at the next level.
"It all goes back to a layered approach. You can't just have one application that solves everything," Tetrault said.
SDN Communications is a premier regional provider of broadband connectivity and cybersecurity services for businesses. For more information about the company and its services, see www.sdncommunications.com.