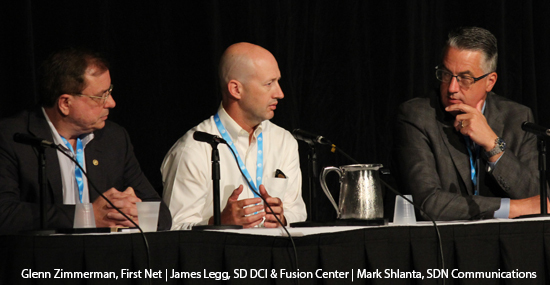 The South Dakota Technology Showcase in Sioux Falls provided some fascinating glimpses into future of high-tech products and services.
The Aug. 28 conference included presentations on topics such as the rapid development of driverless cars, increasing business use of unmanned aircraft, and how wireless communication is helping boost agricultural production to feed a growing world population.
There's a cautionary side to the expanding, positive uses of technology that should remain in public awareness, too, of course. Among the risks are an increasing array of weapons and hacking strategies that endanger computer networks. A lesser known evil, perhaps, is the rise of the Dark Web as an eBay-like shopping venue for criminal activity.
Indeed, the need for more, well trained, cybersecurity workers is significant factor in the growth of one of South Dakota's six public universities: Dakota State University in Madison.
Cybersecurity is a big issue, regionally and nationally. So, I'll talk about it now and save discussion about emerging technology for another column.
Mark Shlanta, CEO of SDN Communications, outlined some of the biggest, current cyber threats for the more than 100 tech-minded people who attended the Tech Showcase at the Sioux Falls Convention Center.
Sioux Falls-based SDN, which provides broadband connectivity and cybersecurity services to businesses in the region, was one of three sponsors of the half-day conference. The other two sponsors were AT&T and the South Dakota Chamber of Commerce & Industry.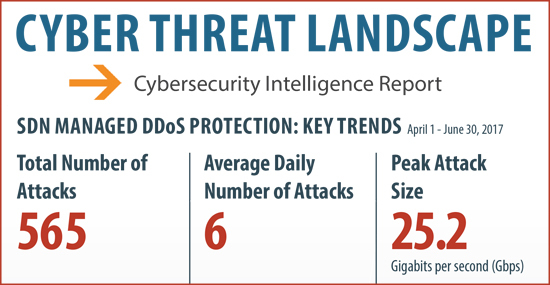 Shlanta reported that clients that subscribe to SDN Managed DDoS Protection Service were the targets of 565 distributed denial of service attacks during the second quarter of 2017. That's an average of six attacks a day.
DDoS attacks try to make an online service unavailable by flooding the targeted site with malicious traffic from multiple locations. SDN's protective service intercepts and diverts the malicious traffic.
Hackers or disgruntled customers who shop on the Dark Web might be responsible for such attacks. It's nearly impossible to pinpoint responsibility.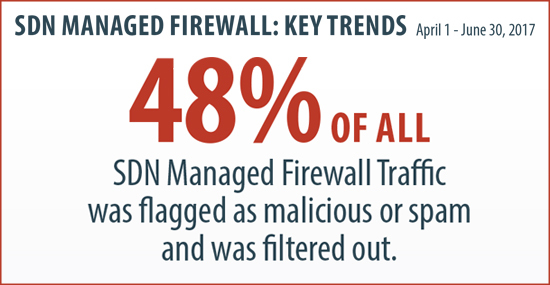 Shlanta also noted that second-quarter data from SDN's Managed Firewall Service indicated that 48 percent of all traffic flowing into clients' networks was flagged as malicious or spam, and was filtered out.
A layered security approach is the best way to handle such threats, Shlanta said. Layered security means taking steps ranging from training workers to deploying updated software solutions.
"You have to stay vigilant. You're going to have stay on top of (online threat) profiles and keep patches current," he said. "Protecting your network takes a combination of tools and intelligence and continuing education."
James Legg talked about the Dark Web and the threats that it presents. Legg is an agent with the South Dakota Division of Criminal Investigation and director of South Dakota Fusion Center, which is an information-sharing that helps law enforcement agencies fight crime.
He described the Dark Web as the underworld of the internet.
"It's just a virtual marketplace for all things criminal," Legg said.
The Dark Web is where people can buy services such as DDoS attacks as well as drugs, stolen identity records and guns. Transactions are conducted in anonymous communications, typically with virtual currency, which blurs out lines of accountability.
Internet tools such as Google don't search the Dark Web, but finding the software to get there isn't difficult. So business leaders (like parents) should be aware of the dangers it can present.
The most vulnerable link in the marketplace of the Dark Web might be in the physical delivery of products. However, products can come from anywhere in the world, which complicates matters. Services delivered online don't share that level of vulnerability.
About the only certainties are that the Dark Web and cybersecurity are big and serious issues that the tech world must continue to address.
---
Our quarterly reports collect the data from our Managed DDoS Protection and Managed Firewall services to show businesses the cyber threat landscape and the malicious forces working against them.
Use the button below to get the latest Cybersecurity Intelligence Report sent to you and future reports as they're released.