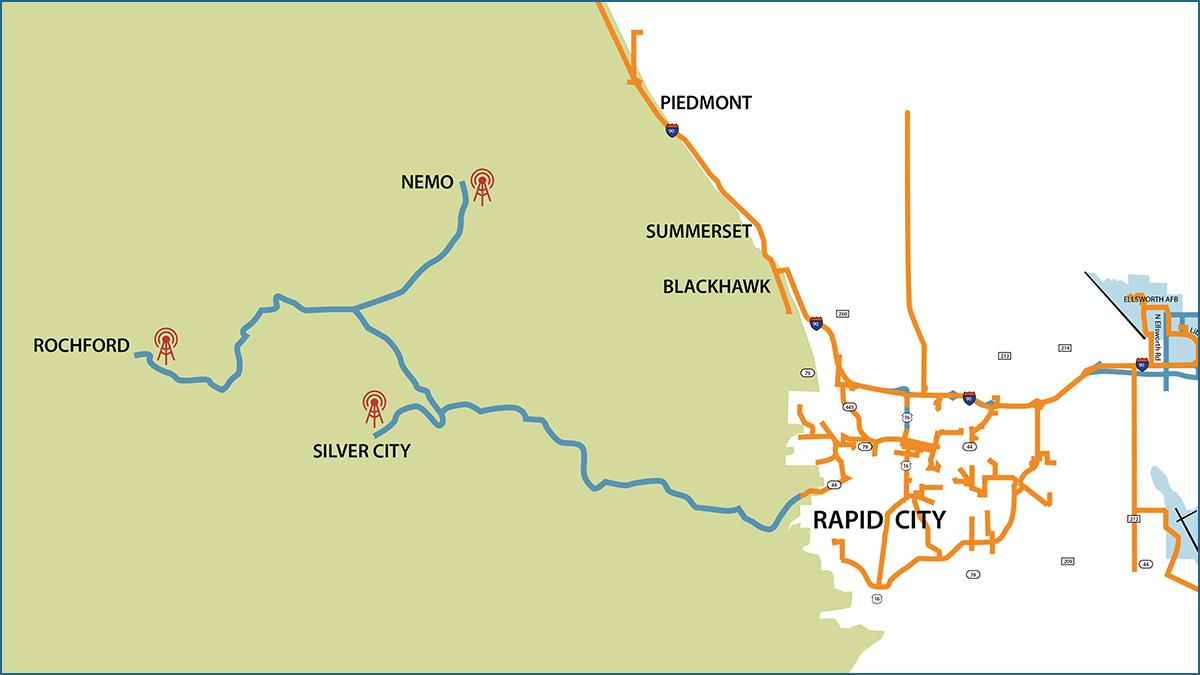 Black Hills National Forest Supervisor Jeff Tomac has approved SDN Communications' request to install fiber optics on forest service lands leading to Nemo, Rochford and Silver City.

The permitting means SDN can begin construction immediately. SDN will attempt some construction yet this fall, if the weather holds, but the bulk of fiber boring will happen in the spring and summer of 2022.
SDN still needs forest service lease agreements to build monopoles to deliver the fixed wireless broadband services.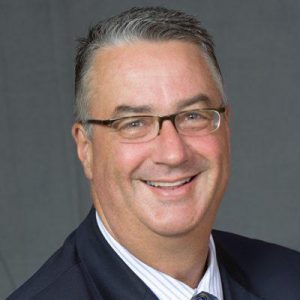 The fiber permits apply only to what SDN calls ReConnect 1 – bringing fiber out of Rapid City on Highway 44 to Highway 385 and north to Merritt before branching off to Nemo, Rochford, and Silver City.
SDN awaits permitting and leasing on ReConnect 2, the second federal award for SDN, which goes south on Highway 385 from Lead to Hill City. That project includes eight monopoles.
The two projects, as shown below, total 85 miles of fiber, eleven monopoles, and $12 million in construction ($9 million from the federal government and $3 million from SDN).
Receive the latest project developments by subscribing to our ReConnect Newsletter.
Use the button below to visit the project's feature page and fill out the form.