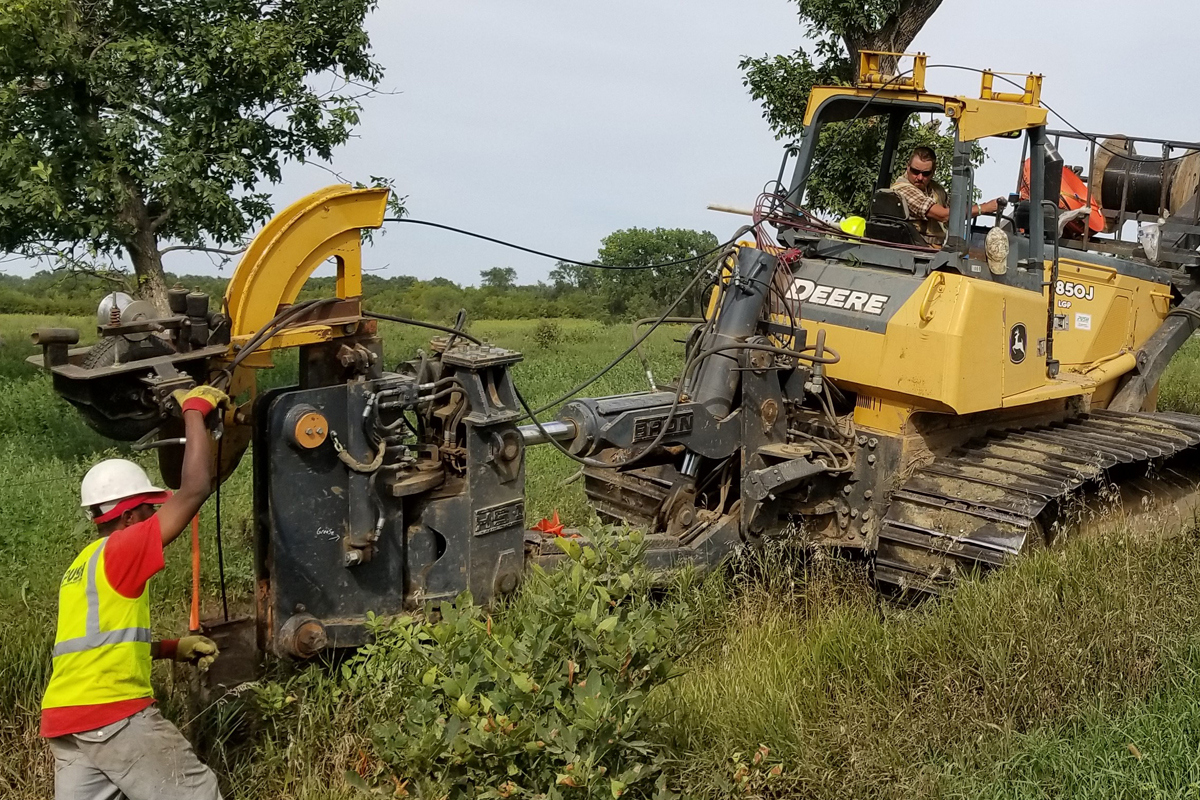 SIOUX FALLS, Aug. 7, 2020 – In times of uncertainty, SDN Communications has relied on experienced leadership to keep the region connected.
Its nine-member Board of Managers has played an integral part in improving communities in South Dakota amid a global pandemic. The spread of COVID-19 proved the importance of having access to reliable connectivity as workplaces shifted to work-from-home environments and schools moved to online instruction.
The Connect South Dakota grant program has awarded more than $11 million to 12 of SDN's member companies over the past two years. Combined with their investment, South Dakota's independent broadband providers are closing gaps in connectivity that have left some rural areas of the state unserved or underserved. In 2019, over 100 businesses and approximately 4,800 residents gained access to broadband internet. To date, 2020 has resulted in 295 businesses and 3,700 households receiving internet connectivity. The long-standing leaders of SDN's member companies have been making a difference across South Dakota and at SDN for decades.
The Board of Managers, which governs SDN Communications, was elected during its recent annual meeting. Each member maintained their position on the board.
Denny Law will serve as board president for his second consecutive year. Law is the general manager and CEO of Golden West Telecommunications (Wall, S.D.) and has been a dedicated member of the board for 11 years.
Vice President Bryan Roth has been a member of the board for 21 years. Roth is the general manager and CEO of TrioTel Communications (Salem, S.D.) and Interstate Telecommunications Cooperative, Inc. (Clear Lake, S.D.).
Randy Houdek, general manager at Venture Communications (Highmore, S.D.), will continue serving as secretary/treasurer and is the longest-serving member of the board at 22 years.
Other board members include:
Together, SDN and its 17 owner-members operate a 50,000-mile fiber network that reaches into eight states, including South Dakota, Minnesota, North Dakota, Nebraska, Iowa, Montana, Wyoming, and Colorado.
The independent telephone companies of South Dakota formed SDN Communications in 1989 to provide better long-distance options to their customers. Subsequently, SDN has become a leader in broadband connectivity and network security services to businesses in the region.
###
About SDN Communications:
SDN is owned by 17 South Dakota independent broadband companies – cooperatives, family, municipal, and tribal-owned companies. They joined their independent networks in 1989 and created SDN as a hub for long-distance service to their rural customer base. Today that same statewide fiber footprint allows file sharing and internet traffic. Additionally, SDN partners with nine southern Minnesota and one northern Iowa independent telecommunications companies. SDN's network reaches into eight states serving businesses in many sectors. SDN also offers cybersecurity managed services including routers, firewalls and remote network monitoring. Learn more at www.sdncommunications.com