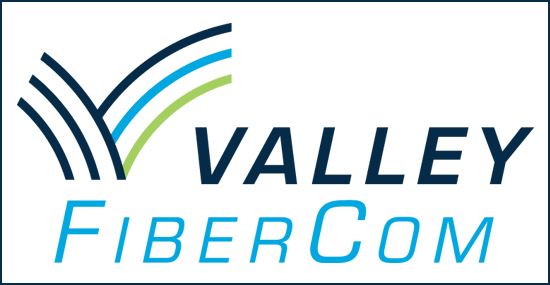 ---
Residents and businesses in the growing community of Volga, S.D., are getting a new option for high-speed, high-quality telecommunications services, including internet, telephone, digital TV, and business networking.
Valley Telecommunications Cooperative, based in Herreid, S.D., is creating a subsidiary called Valley FiberCom that will be based in Volga.
Volga is along U.S. Highway 14 about five miles west of Brookings and, like Brookings, the community has been steadily growing in recent decades.
Valley Telecommunications has been looking to expand, and Volga is a good place to go, said Jeff Symens, general manager and CEO of Valley Telecommunications and Valley FiberCom.
"It's just a place that lacks good, reliable, high-speed services at a reasonable price," he said.
Work on Valley's expansion to Volga already has begun. A headquarters building for Valley FiberCom is being built. A public groundbreaking ceremony is scheduled to begin at 1:30 p.m. on Friday, Aug. 31, at 209 Kasan Avenue in Volga.
Scheduled speakers include Volga Mayor Randy Santema, City Administrator Jameson Berreth and Symens.
Construction of the new, 4,200-square-foot office building is expected to be finished by the end of this year. The office will provide space for technicians and customer-service representatives, and serve walk-in customers. By next summer, the office will have three full-time employees, Symens said. Another employee is expected to be added in 2020 to assist with the company's planned growth.
Valley plans to expand westward from Volga to the towns of Arlington, Lake Preston and De Smet. Expansion to those communities is tentatively scheduled for 2020. However, expansion to the three additional towns and surrounding rural areas will hinge on factors such as customers' needs and the availability of government support programs for financing.
In Volga, Valley FiberCom will provide services including gigabit internet on fiber optic lines. A majority of the initial round of fiber installation to connect new customers is expected to take place in 2019, Symens said.
To provide reliable connectivity to the outside world, Valley FiberCom will tie its new lines in Volga into an existing, SDN Communications core line that already runs along Highway 14 and serves the region. Valley Telecommunications is among the 17 independent phone companies in South Dakota that own Sioux Falls-based SDN.
Valley has been operating in north-central South Dakota since the 1950s. It has approximately 2,700 voice lines. It presently has 16 full-time employees and one part-employee based in four communities.
The company serves a 2,448-square-mile, rural area that includes nine small towns and parts of four counties: Campbell, McPherson, Walworth, and Edmunds counties.
---
Related Blog: Small, rural Valley co-op offers big range of telecom services
---
In addition to standard telecommunications services, Valley offers cellular service in northern South Dakota through Telespire, a mobile virtual network operator owned by the National Rural Telecommunications Cooperative. It also offers products such as security systems for homes and businesses.
In the Volga area, it will be competing with companies such as CenturyLink and Mediacom.
Symens, a native of Britton, S.D., has been the general manager and CEO of Valley since the spring of 2016. After taking over the job, he said that Valley was a well-run business and that, down the road, would be looking to expand by adding new services or new customer bases.
That growth-minded approach to doing business has led the company to a promising, rural stretch of eastern South Dakota. The company wants to do more than just provide Volga with good telecommunications services, though, Symens said.
"The office we're building and local technicians and support staff that we'll have there shows our intent to become part of the community," he said.
Learn more about Valley Telecommunications and SDN's other member companies through the Member Communities section of our blog.