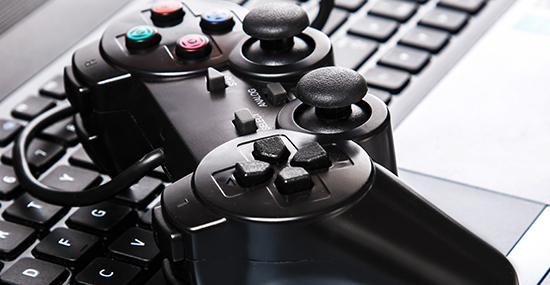 Odd as it might seem, gaming is considered the single biggest motivator driving the popularity of DDoS attacks. Electronic gamers apparently attack their opponents with distributed denial of service attacks to gain a competitive advantage.
Ideologically driven hackers also have contributed significantly to DDoS attacks becoming so common in today's global, cyber environment. Of course, criminals who attack businesses are a big factor, too.
DDoS attacks are incidents where perpetrators unleash large volumes of malicious traffic to disrupt and even temporarily disable a targeted computer network or program.
Ninety-five percent of service providers who responded to an annual survey experienced attacks last year, according to Arbor Networks' Worldwide Infrastructure Security Report for 2016. The report was based on data from network operators and security providers collected through October 2016.
Sixty-seven percent of the respondents said they experienced multi-vector attacks on their networks — an increase from 56 percent in 2015 and from 42 percent in 2014, according to the Arbor Networks report.
DDoS attacks against customers are the most common cyber threat facing businesses. The good news is that infrastructure outages are decreasing – perhaps because networks are better protected.
"Looking at security concerns for the next year (2017), DDoS attacks continue to dominate, followed by bandwidth saturation," according to the Arbor Networks' report.
The global popularity of DDoS attacks is evident regionally. SDN launched its Cyber Threat Landscape Report earlier this year. The new, quarterly cybersecurity intelligence report indicated that DDoS-style hits are the most common type of attacks in the Sioux Falls service region.
SDN detected more than 565 DDoS attacks – an average of six per day - on clients' networks during the second quarter of 2017.
SDN collects data from its Managed Firewall services as well as from its Managed DDoS Protection traffic-filtering service for the quarterly report. The intent is to give area businesses a good indication of the cyber threats their networks are up against.
SDN added Managed DDoS Protection to its service offerings in March 2015 to help clients keep clean traffic flowing through their networks.
DDoS attacks can be initiated by anyone with access to the internet. Attacks might come from business competitors or disgruntled customers.
Attacks can be purchased anonymously and relatively cheaply on the Dark Web; small attacks can be bought for as little as a few dollars per hour. That helps explain the popularity of DDoS attacks among gamers. Some gamers playing for money apparently are not above disrupting their opponents' networks for advantage.
Businesses and other organizations targeted in larger attacks can lose valuable time interacting with customers, constituents or suppliers, and equipment can be knocked offline and damaged. Attacks can cost business hundreds of dollars per minute.
Sometimes DDoS attacks are diversionary cover for other attacks on a network.
Globally, some unusual DDoS trends have become evident. For example, Kaspersky Lab, a global cybersecurity company, reported in May that despite the popularity of complex DDoS attacks, the number of overall attacks had slowed. For some reason, DDoS attacks have slowed at the beginning of each year for the past five years – perhaps because cybercriminals or their clients take breaks.
It's no time for companies to let their guard down, though, Kaspersky warns.
Check out the infographic below for steps on how to avoid DDoS traffic at your business.