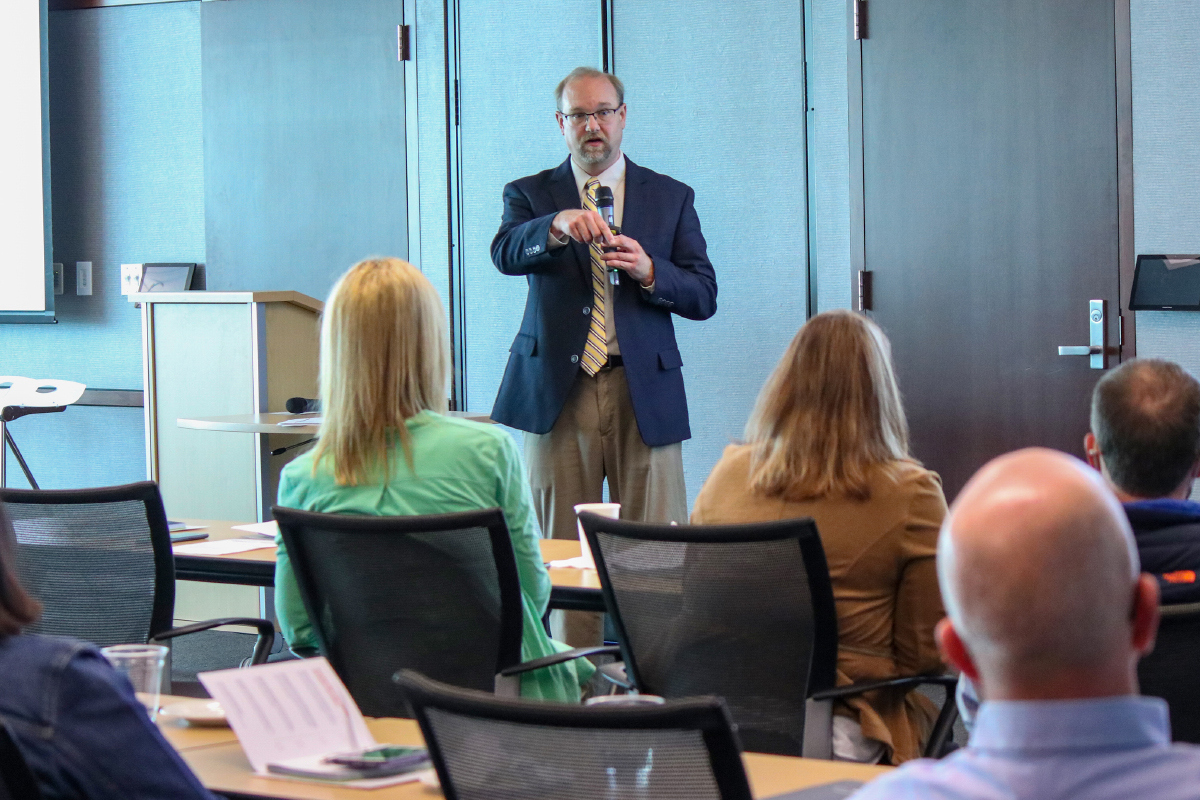 Ransomware will continue to get worse before it ever gets better.
That's the overall takeaway after reviewing SDN Communications' latest Cyber Threat Landscape Report. The company's Business Intelligence Analyst, Theron McChesney, recently shared the findings at the Better Business Bureau's annual cybersecurity event.
The report doesn't evaluate the prevalence of ransomware events locally, but it does share key trends in distributed denial of service (DDoS) attacks recently and over the past five years.
DDoS attacks are malicious attempts to disrupt and overwhelm the normal traffic of a targeted server, service or network. Hackers do that by gaining access to and infecting computers to become zombie bots or botnets which then attack a network's digital resources. When those resources get overwhelmed, legitimate users can be cut off from services.
Attacks are up in the region over the first six months of 2021, McChesney said.
Attack counts increased by 37%
Average attack duration decreased by 39%
Average attack size increased 8%
In his evaluation, McChesney pointed out the number of attacks increased at the start of the pandemic and that number dropped to an average of 34 attacks per day in the first half of 2021. Other providers have reported a similar trend over that time period.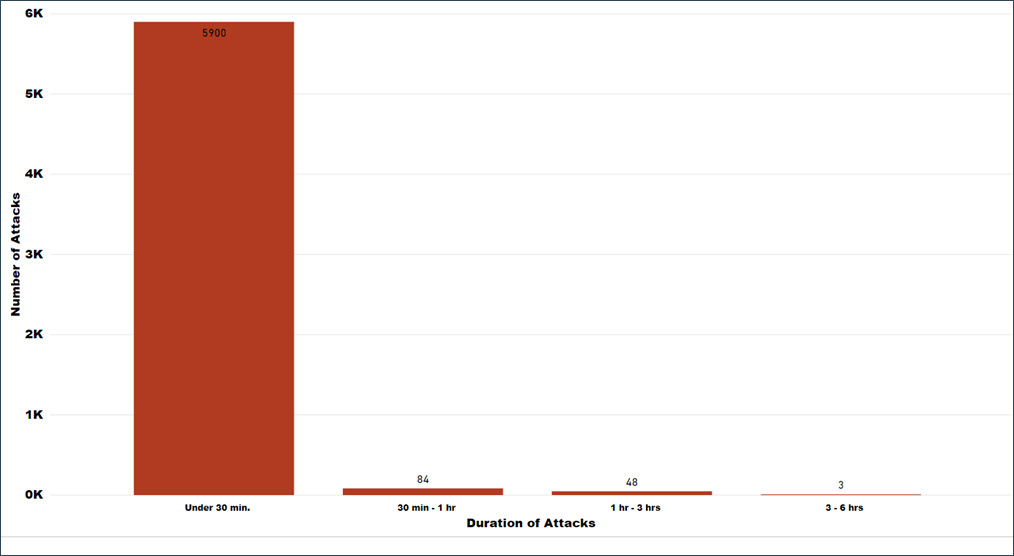 The report also showed that 98% of attacks are less than 30 minutes long.

"Well, that doesn't tell the whole story," McChesney said. "You may be toyed with all day long with a 10-minute attack, then it stops, then another attack."
It also doesn't take a lot of traffic to take down a site; the average DDoS attack size was 1.25 GIG.
DDoS attacks also are becoming a form of extortion, which is what brings us back to that prediction about ransomware attacks. A Canadian VOIP provider experienced a DDoS attack with a ransom twist. The threat was to "pay the ransom or we'll DDoS you." The company didn't pay up and was taken offline for a week.
So how does your business avoid a cyber attack or at least reduce the impact a breach could have? McChesney shared some best practices:
Back up your data regularly. Also, keep offline backups in case your system is compromised or inaccessible. In either case, verify the integrity of your backup process.


Password management is important. Use strong passwords (passphrases rather than passwords) and a password manager. Implement additional layers of security for access such as two-factor authentication.


Plan and train your weakest link — people. Creating a good culture and engaged employees helps eliminate the threat of bad actors colluding with those who work for your company.
Employee accomplices? You read that last bullet right. Bad actors will work with disgruntled employees to unlock the doors to your data. In exchange, they may offer that employee a cut of the paid ransom. This is where soft skills become important, he said, to ensure employees are engaged and aware of best cyber practices.
SDN Communications also offers DDoS Protection services to mitigate DDoS attacks from hitting your business network. Read more about how DDoS attacks work and how SDN's platform works against them on the Managed DDoS Protection page.
You can also watch McChesney's presentation in the video below. It's cued up to his presentation.