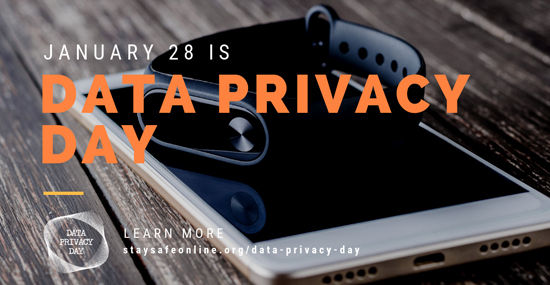 ---
Nearly every day is some kind of holiday or special observance at the local, state or national level. Some days are assigned to multiple causes.
Feb. 1, for example, is National Freedom Day, which celebrates the 13th Amendment to the U.S. Constitution and the outlawing of slavery. Feb. 1 is also National Wear Red Day, when people are encouraged to wear red to show support for women's heart health, and World Read Aloud Day.
Those observations are followed on Feb. 2 by Groundhog Day and on Feb. 3 by the Super Bowl, an undeclared national holiday that's always on a Sunday.
Data Privacy Day, which is Jan. 28, comes a few days before. It's a less-heralded observance that has become increasingly relevant in the digital era. The international observance is designed to increase public awareness of the importance of respecting privacy, safeguarding data and enabling trust.
The special day, promoted by the National Cyber Security Alliance (NCSA), has been observed in Europe since 1981 and in the United States since 2008. In 2014, Congress adopted a nonbinding resolution that expressed support for the observance.
Advances in high-tech fields such as automation and artificial intelligence, as well as old-fashioned criminal greed, have made digital data difficult to protect.
Transparency can help a company build trust. But, of course, transparency isn't enough. Responsible businesses also recognize that they have a strong obligation to protect information about their customers and employees.
Among the resources available to help businesses enhance the security of electronic information is the NCSA-powered website, StaySafeOnline.org. The NCSA also supports "Stop. Think. Connect." That's a global campaign whose supporters include businesses, law enforcement agencies and the federal government.
Free information on the StaySafeOnline site includes a two-page technology checklist designed to help small and medium-sized businesses. The checklist addresses several general areas of concern, including the use of Wi-Fi, mobile devices, email and other digital tools.
The section on websites, for example, offers the following advice:
Keep software up to date.
Require users to create strong passwords.
Prevent direct access for uploading files.
Use scanning tools to test the site's security.
Register sites with spellings similar to your site.
Run the most current versions of content management systems or require web administrator/hosts to do so.
As StaySafeOnline.org noted in a recent news release, people are living in an unparalleled age of technological growth. By 2020, there is expected to be more than four connected devices for every person in the world.
"As businesses learn to extract value from and utilize data at a deeper level, it is essential for companies to be extremely conscientious about protecting personal information," according to the group. "For any organization, respecting consumers' privacy is a smart strategy for inspiring trust and enhancing reputation and growth."
StaySafeOnline encourages organizations to create a culture that values privacy. It also offers three simple tips to help businesses build a high level of trust:
If your company collects data about consumers and employees, protect it.
Be open and honest about how information is collected, used and shared.
Do what you say you do.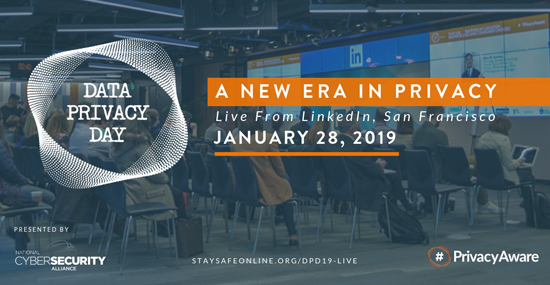 A livestream event to be held Jan. 28 will address topics that include "Security and Privacy in the Cloud" and "The Future of Privacy and Breakthrough Technologies." The online presentations will begin at 4 P.M. (CST) and discussions are scheduled to last until 7 p.m. Security experts from organizations such as Amazon Web Services, LinkedIn and Verizon are among the scheduled speakers.
The program will address some good, timely topics and is worth checking out. Tuning in would be a good way to observe Data Privacy Day. It's a cause worth attention.
SDN Communications is a regional leader in providing broadband connectivity and cybersecurity services to businesses in communities such as Sioux Falls, Rapid City, Worthington, and the surrounding areas.