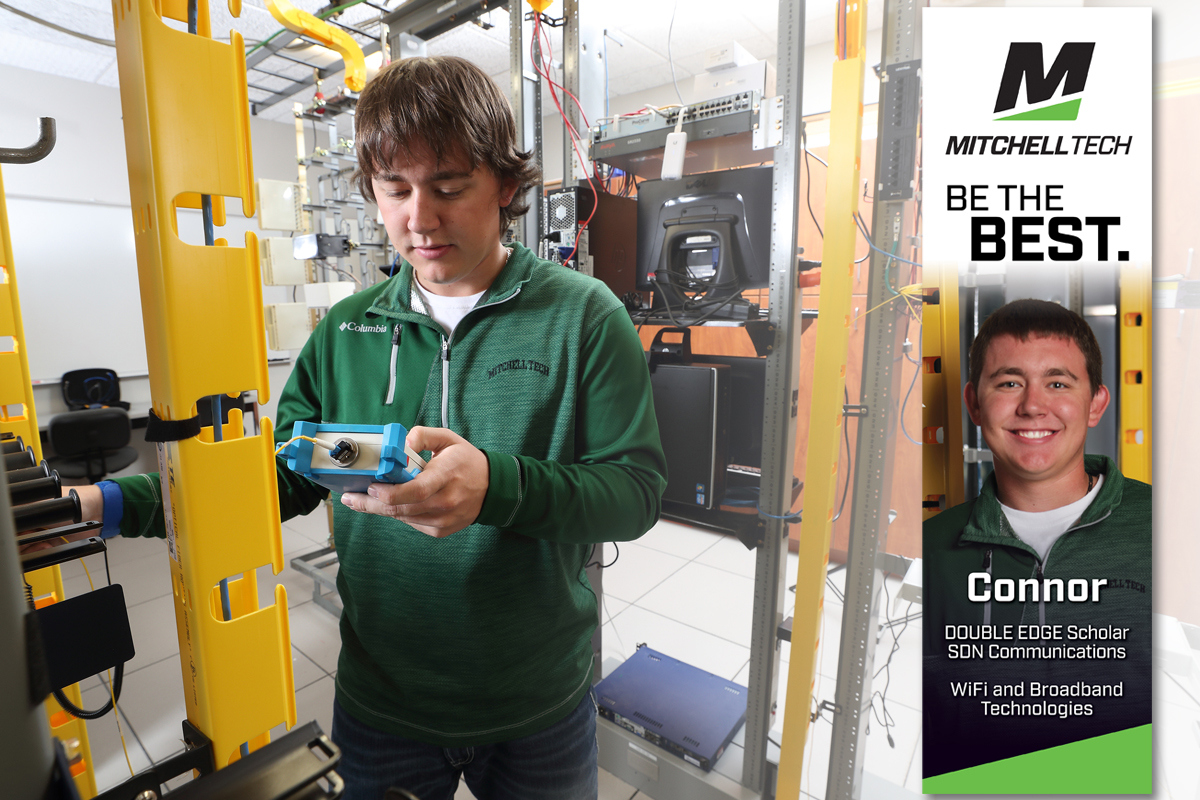 SDN Communications employee Connor Wendland is a poster child — literally — for technical education.
A 2020 graduate of Mitchell Technical Institute (now Mitchell Technical College), Wendland's face has appeared on several marketing pieces, including a billboard banner visible along Interstate 90. While he wasn't paid for his modeling gig, Wendland did graduate debt-free thanks to the Build Dakota scholarship program.
Build Dakota was created several years ago to help the state's technical schools recruit students in fields with workforce shortages, such as telecommunications. By providing full scholarships and creating industry partnerships with companies, including SDN Communications, the Build Dakota program creates more skilled scholars for the state's workforce. It's a winning situation for all involved — students receive a free education, businesses gain employees and South Dakota grows.
Students who receive Build Dakota scholarships enroll in an eligible program at one of South Dakota's four technical colleges. They agree to maintain a 2.5 cumulative grade point average and following graduation work in South Dakota in their field of study for a minimum of three years.
The 2021 deadline for Build Dakota scholarships is March 31.
"It's important to know where the careers are — that's what the scholarship is all about," said Clayton Deuter, Vice President for Enrollment Services at MTC. "There are a lot of great career opportunities out there, especially when looking at Wi-Fi as a career. There are a lot of local options."
South Dakota was the last state to have technical colleges or community colleges. In 2020, the state renamed the four institutes to colleges. However, the new name does not change the focus, Deuter said.
"It was to better explain what we are. We are not a vo-tech anymore. We offer Associates of Applied Science degrees," he said.

Mitchell Tech also offers a Double Edge scholarship program. This leverages the Build Dakota fund and works with businesses to sponsor a student. In exchange, the student agrees to work for the business for three years after graduation. Wendland took advantage of this program, with SDN serving as his sponsor.
When it was time to decide post-secondary plans, Wendland knew he wanted to study a trade.
"I'm more of a hands-on learner," he said.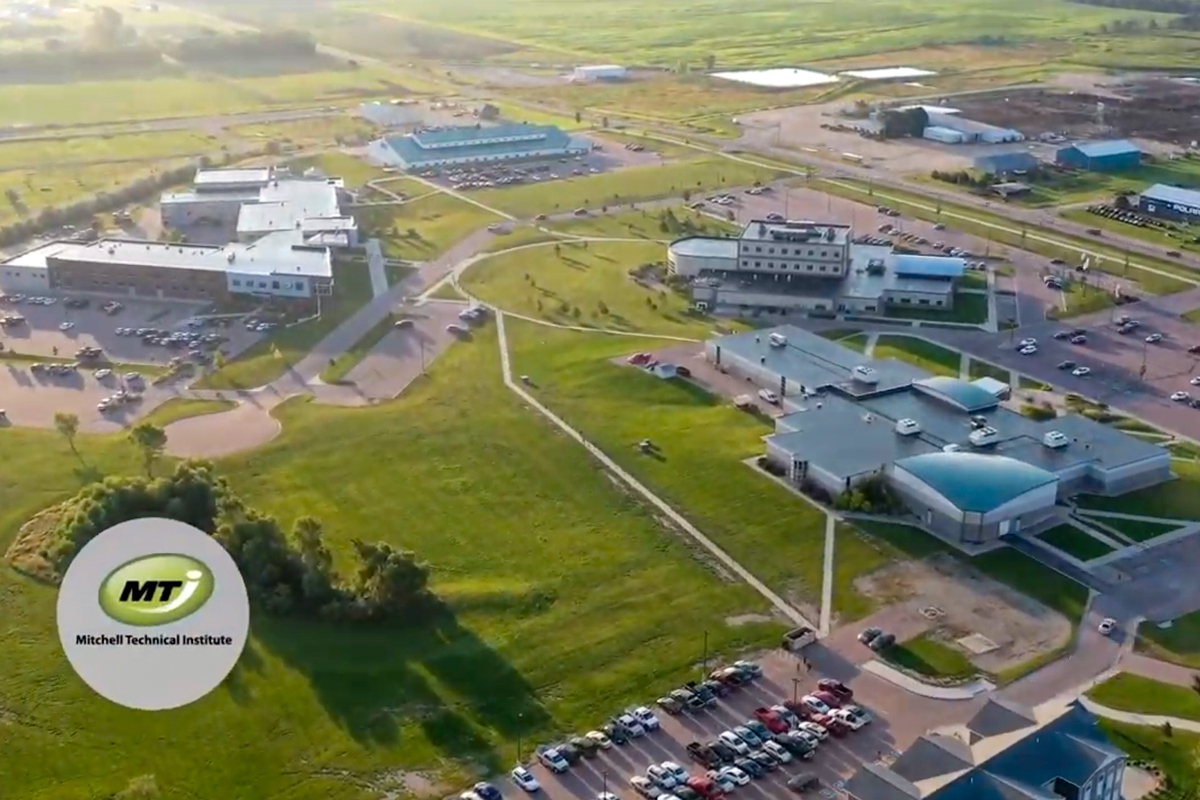 He ultimately chose Mitchell Tech because he felt at home there and connected with the student ambassadors while visiting campus. Telecommunications interested him because "high-speed internet, cable TV and phones are a part of everyone's life," he said.
Wendland's exposure to the broadband industry actually started in his hometown of Baltic, where SDN member company Alliance Communications is the provider.
"I saw their (Alliance) trucks around town quite a bit and they had a good reputation for dependability and services," he recalled.
Wendland is part of the last cohort to hold an associate's degree in telecommunications, which was also renamed to better reflect the industry as Wi-Fi and Broadband Technologies. This name change was also superficial in that students have studied more than telecommunications for years, Deuter said.
And there are plenty of career options with that degree, from installer to network analyst to field service technician and more. MTC claims a 100% job placement rate for program graduates, who also earn an average salary of more than $47,000.

Wendland interned at SDN between his first and second year, which enabled him to get a feel for what the day-to-day job is like. His main functions involved supporting activities in the warehouse and the installation team, said Jake VanDewater, SDN's Vice President of Engineering, Operations & IT. As he progressed, Wendland took on more responsibilities and is now a full-time Network Associate.
"Since moving to full time after graduation last May, we've been able to see Connor shine. His impeccable work ethic, along with his Mitchell Tech education, have had a huge impact on SDN," VanDewater said. "He's regularly involved with setting up new services for customers and has played a key role in the execution of projects related to a new warehouse transition as well as major network changes involving transition to a new vendor."
The opportunities for growth at SDN were also an attractive option for Wendland. Expansion in the broadband industry from connecting rural areas to upgrading existing infrastructure to fiber to troubleshooting means there will continue to be jobs, he said. And for students like Wendland, a full-ride from a technical college is the best fit.
"A lot of what I do comes from the hands-on experience that I got at Mitchell Tech, learning from instructors and the day-to-day, keeping everything neat, making sure everything looks clean, completing the job fully so you don't have to redo it a second time," he said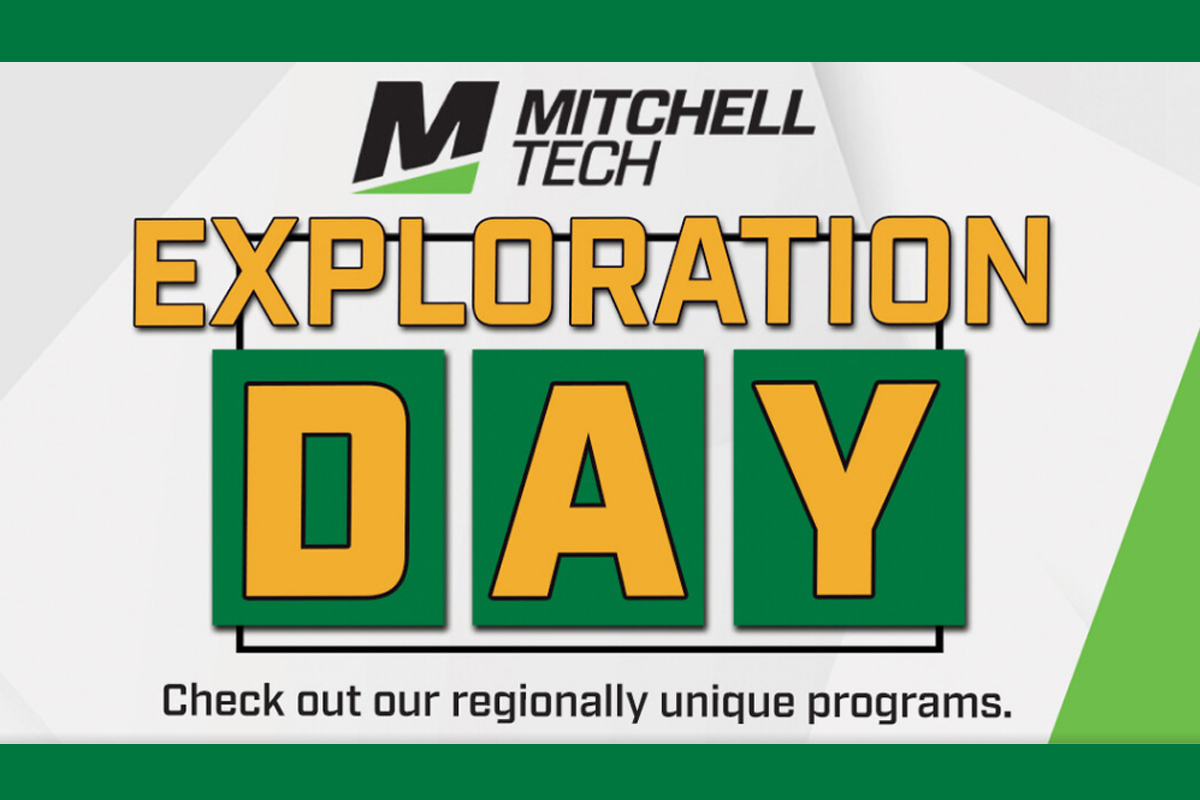 Knowing what you want to do after graduating high school is a big decision, Wendland said. For high school students and their parents, he highly recommends checking out Exploration Days and tours offered at the state's four technical colleges and taking advantage of options such as Build Dakota.
"Meet the instructors, see the day-to-day, really get a feel if it's something that you like or don't like," Wendland said. "To me, it's straightforward — why not try to get a full ride? Take all the chances and apply for scholarships. Walking away debt-free from school is a big deal."
SDN Communications is a leader in providing business internet, private networking and cloud connectivity to businesses and organizations in communities such as Sioux Falls, Rapid City, Worthington, and the surrounding areas.