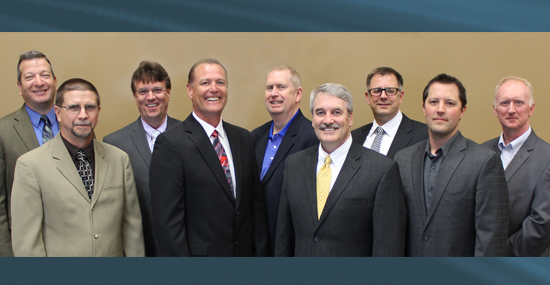 (Sioux Falls, SD) June 21, 2016 – SDN Communications' Board of Managers was elected during its recent annual meeting. Board members will serve a one-year term.
The board includes:
Mark Benton, Midstate Communications, Kimball, SD
Rod Bowar, Kennebec Telephone Company, Kennebec, SD
Jerry Heiberger, ITC, Clear Lake, SD
Randy Houdek, Venture Communications Cooperative, Highmore, SD
Dennis Law, Golden West Telecommunications Cooperative, Wall, SD
Steve Meyer, Swiftel Communications, Brookings, SD
Bryan Roth, TrioTel Communications, Salem, SD
Ryan Thompson, Santel Communications Cooperative, Woonsocket, SD
Ross Petrick, Alliance Communications Cooperative, Garretson, SD
SDN is owned by 17 member telephone companies – the cooperative, municipal, tribal, and family-owned telephone companies in South Dakota. Together, SDN and its owner companies operate a 30,000 mile fiber-optic network reaching into eight states. SDN is a business-to-business telecommunications company providing:
Broadband connectivity among office locations
Business-class Internet services
Managed routers, firewalls and remote network monitoring
Networking equipment
SDN specializes in serving banks, health care, agricultural businesses, government, and education.
Pictured above:
Back row from left to right: Randy Houdek, Jerry Heiberger, Mark Benton, Ryan Thompson, Dennis Law
Front row from left to right: Rod Bowar, Bryan Roth, Steve Meyer, Ross Petrick