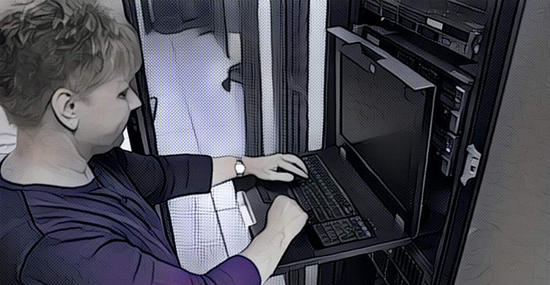 Cybersecurity is and should be a growing concern in the business world, especially among small and midsize companies.
Small and midsized businesses – or SMBs, as they sometimes are called - typically are big enough and valuable enough targets for cybercriminals. However, they might not be big enough to adequately staff and maintain their own well-trained IT department.
SMBs, especially those with multiple locations, have become prime candidates for managed services. Managed Service Providers (MSP), such as SDN Communications, not only provide the equipment, their team of experts manage and assume responsibility for the hardware and its maintenance.
Such services can proactively monitor networks and protect them from cyberattacks and the loss of valuable electronic information.
They also relieve businesses of the daily worries and hassles related to deploying and maintaining high-quality, secure networking equipment. Some of the key benefits are obvious:
Predictable monthly costs
Equipment that is kept up to date
Access to professional staff
Corporate peace of mind
Supplemental benefits, though less obvious, offer a significant amount of value to a company's managed services says Jake VanDewater, director of network operations at SDN. Activity logs and performance reports, for example, can provide useful, in-depth information about network traffic, which can help companies improve their objectives, policies and procedures.
Data in access reports can provide a unique insight into areas such as web usage and the type of threats being thwarted. Accurate logs also can help companies in regulated industries prove their compliance with government and industry rules.
Most companies don't get into business to become bogged down in complex IT duties and related work. They're in business because their product or service has value in the marketplace and their time is probably best spent focusing on that core business.
"Let someone who does IT every day handle the IT," he says, "and then you can focus on what makes your company money."
SDN currently offers four managed services focused on helping SMBs with network security and other operational chores:
Managed Firewall. Maintaining a good, next-generation firewall has become an absolute necessity for protecting the perimeter of a network.
Managed Router. Enhances the performance and protection of wide-area networks that use SDN connectivity.
Remote Network Monitoring. SDN's Network Surveillance center is staffed by technicians 24x7x365 to monitor clients' networks for potential problems and traffic patterns.
Managed DDoS Protection. SDN's newest managed service is designed to detect trouble and protect client networks from being overwhelmed and compromised in Distributed Denial of Service cyberattacks.
Managed DDoS Protection is only about a year old, but it's already attracted businesses large and small. Its popularity is only expected to grow because of the relative ease in which criminals, unsavory competitors and mischief-makers can launch attacks.
Remote Network Monitoring is a special service SDN has offered for about 12 years now. The company currently monitors thousands of network devices and interfaces for clients.
Managed Firewall and Managed Router are SDN's core security and performance services provided at tiered levels. In addition to managing the device, the Managed Firewall service helps provide secure communications within the network and also can provide:
Anti-virus and anti-malware protection
Intrusion prevention
Application control
web content filtering.
Access to SDN's technical expertise remains a big, ongoing attraction for many clients.
In addition, the company is constantly exploring the need for other possible services. Executives have hinted, for example, that future offerings could include a security coaching service.
"We're looking at bringing on products that complement our existing infrastructure," says Theron McChesney, a business intelligence specialist with SDN. "We're looking at tools that will continue to enhance security for our clients' networks."
With cybersecurity concerns rising for businesses, demand for good managed services is likely to grow, too.